The brilliant Dalian Classic Car Museum has been closed. The private owner is in prison for killing his brother and won't get out anymore. The collection has been removed from the museum's buildings and the cars are being sold off. Some are ending up in other museums and some with other collectors.
It seems very unlikely the collection will ever come together again. Time thus for a look-back at how things once were when all was good and happy. Today we look at the Americans and they were with a lot. Starting off immediately with a massive white 1990 Mack CH613 tractor truck powered by a 427hp diesel engine. In good shape with the period black stripe.
Trucks are a rare thing in Chinese car museums, but Dalian had a triple:
A gray blue 1989 Freightliner FL112 6×4 tractor truck, powered by a 335hp diesel engine. In fine shape too and surprisingly clean and rust free for Dalian's cold and rainy climate.
All photos were taken during two visits to the museum with a period of two years in between, so some details and vehicle-positions may vary. The cars and trucks were unrestored and unmaintained, but they were kept clean and mostly safe. The museum was based in an old Russian army barrack in the Lushun area to the west of Dalian city. It was a truly beautiful place. More 'Merican wheels: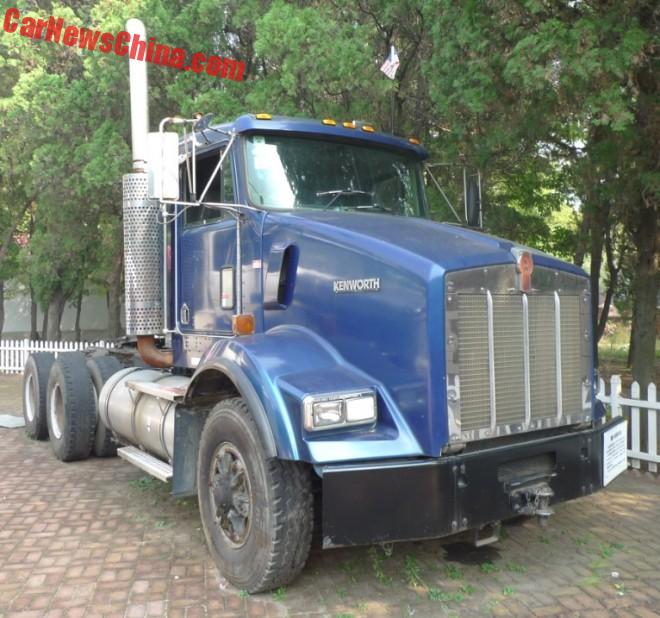 A massive 1990 Kenworth T800 tractor truck, the largest of the three on site, featuring massive huge chimneys, air vents on the sides of the engine bay, and an oil leak. The T800 was powered by a 400hp Cummins diesel engine.
These great trucks were never officially sold in China, they were imported especially for the museum. A guard told me at the time that the Mack was occasionally used for events, but the other two never left the museum's premises. Where oh where are they now..?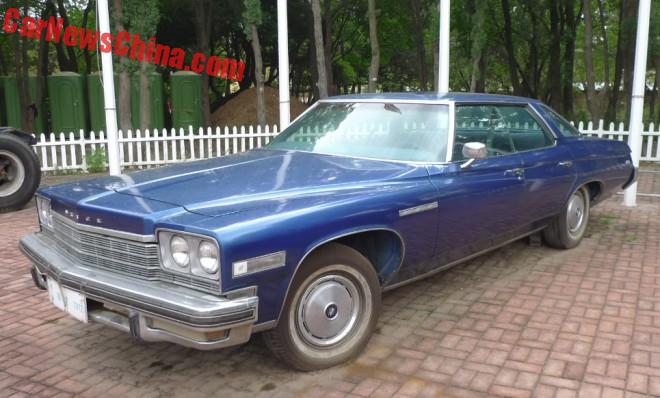 A blue 1972 Buick LeSabre four-door hardtop sedan, of the fourth generation LeSabre, which was manufactured from 1971 until 1976. In superb shape and completely original. This particular example was powered by a 5.7 liter V8 engine.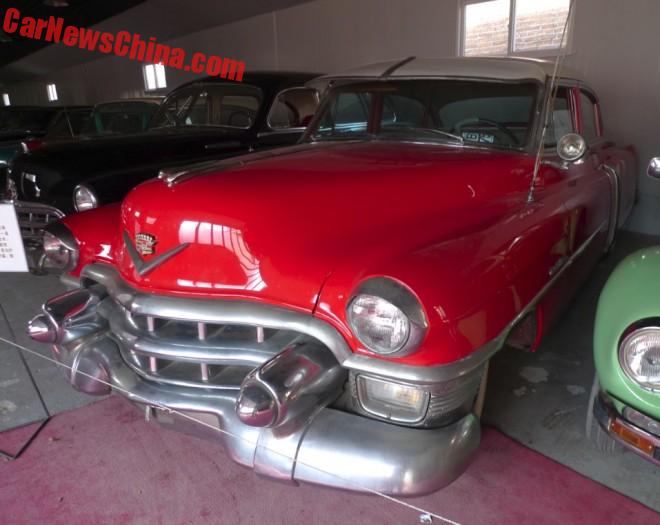 A 1953 Cadillac Series 62 Four-door sedan, in red with two enormous penises missiles above the bumper. Child of the third-generation Series 62 which was made from 1984 until 1953. One of the most iconic cars of the early 1950's, propelled by a big bad 5.7 liter V8 power plant.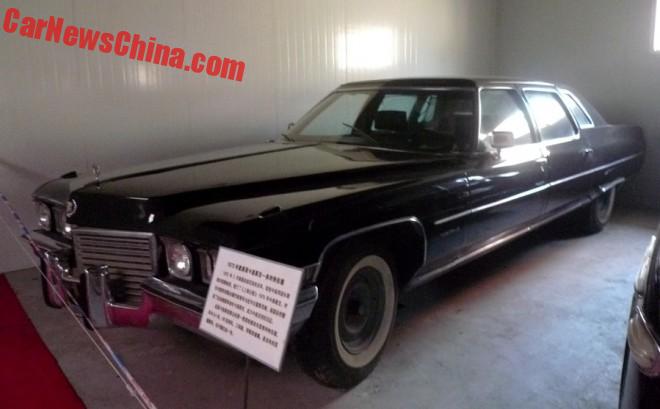 A 1972 Cadillac Series 75 four-door limousine, from the tenth series 75 that was made from 1971 until 1976. This being an early car is has the madly sculpted bumper with massive vertical guards protecting the V-shaped grille hiding behind. Truly massive with 6.2 meters of length in standard form!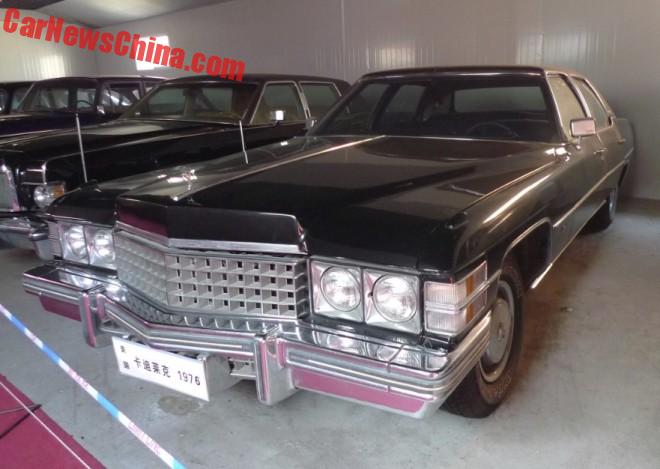 A 1976 Cadillac Fleetwood Brougham, a luxurious variant of the 1971-1976 tenth generation Cadillac Sixty Special, powered by a 8.2 liter V8 engine. A mid-sized car, for Cadillac, with a length of 5.8 meter and a width of 2.02 meter. We need something bigger again: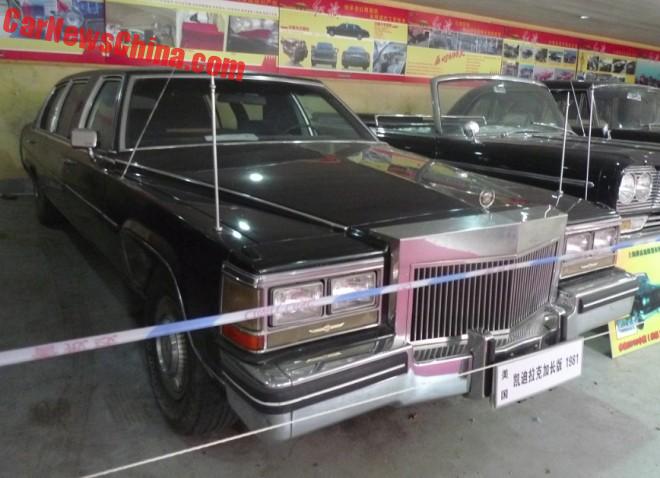 A 1981 Cadillac Fleetwood Brougham stretched limousine, with flag poles on the fenders so likely an ex-embassy car. The windows and window frames looked very thick so it is likely bullet proof. Car was in very good shape.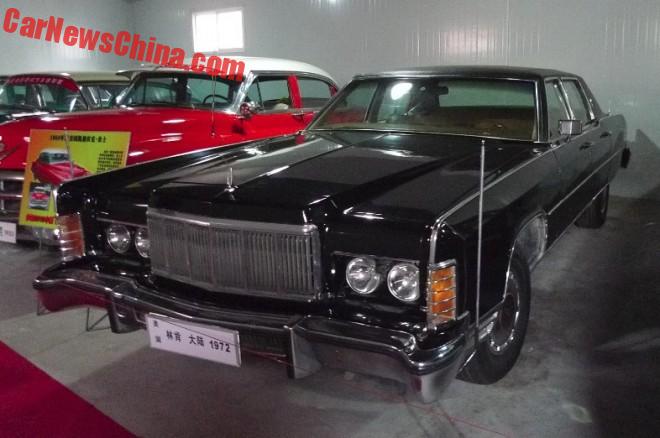 A 1972 Lincoln Continental sedan, with flag poles, so likely an ex-embassy car too. From the fifth generation Continental, made from 1970 until 1979. The 1972 model was powered by an ultra fat 7.5 liter V8.
A wondrous white 1980 Lincoln Town Car, completely original down until the alloys, and in a very good shape. It seemed this car was loved a little more than most of the others, it was clean as a mirror and shiny as a diamond. And now…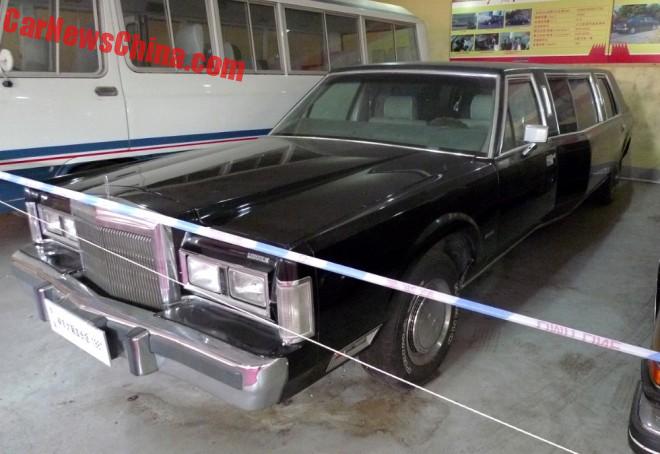 … a 1981 Lincoln Continental stretched limousine with a very interesting widened body work!
From the B-pillar onward the body widens by about 30 centimeter on each side of the car, leading to a much wider rear-passenger compartment. The windows and window frames looked were very thick again, so likely bullet proof.
There was no additional information available in the museum. We know that the sixth generation Continental was mightily popular among coach building companies, those were the eighties!, who battled each other to see who could make the maddest limousine. Sadly I have been unable to find out who made this particular 'wide body' car. If you know more, please let me know in the comments.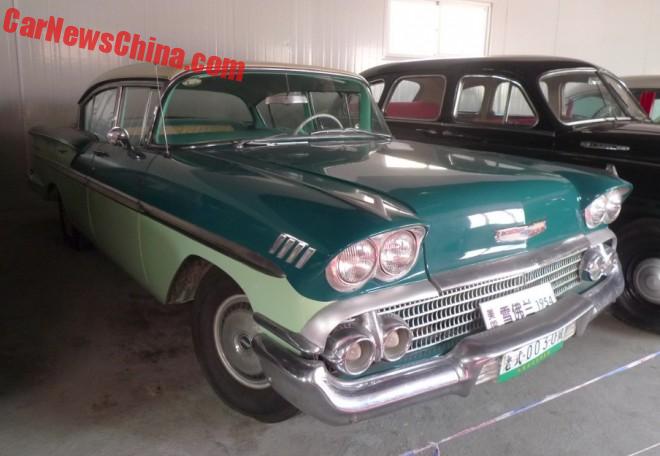 A 1958 Chevrolet Bel Air 4-door Hardtop, of the third generation Bel Air, which was produced from 1957 until 1958, a very short run. This particular car looked brilliant in dark green over green, and was fitted with a green white interior. Engine was a 4.6 liter V8, mated to the (in)famous 2-speed 'Powerglide' automatic box.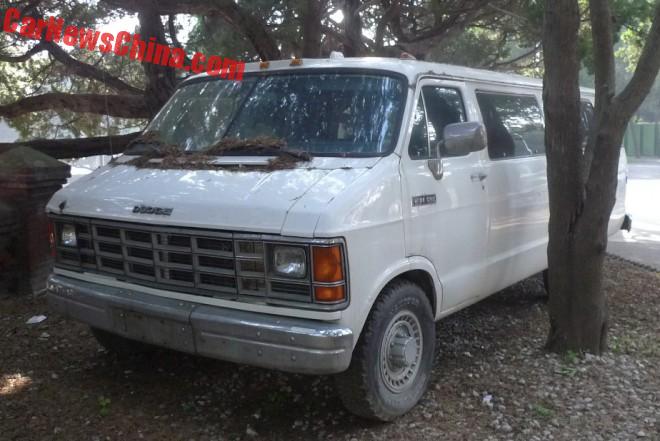 Back outside again for the last American in Dalian: a second generation Dodge Ram Van, made from 1979 until 1993. This white example is very special with an extra long and extra wide body and an extra luxurious interior, all done by a coachbuilder called 'Wide One Corporation', then based in Anaheim, California. Well, it somehow ended up in China…
More Dalian soon!