A Cadillac CT6 sedan, seen inside a fish tank in the Xintiandi shopping area in the great city of Shanghai. The 'Lac stands on white sand, painted in white with black windows. The water surrounds the vehicle by about a meter on top and half a meter on each side. There seem to be some 30 large gold fish, but they do not really interact with the vehicle.
One fish over the bonnet! In China, gold fish are believed to bring good luck, especially in business. Many companies therefore have a large fish tank in their reception hall. It appears that Cadillac intents to tap on those feelings, saying in effect that a CT6 is good for business too. The message would have been stronger, we think, if the car was painted in gold, and somehow was made to swim or float.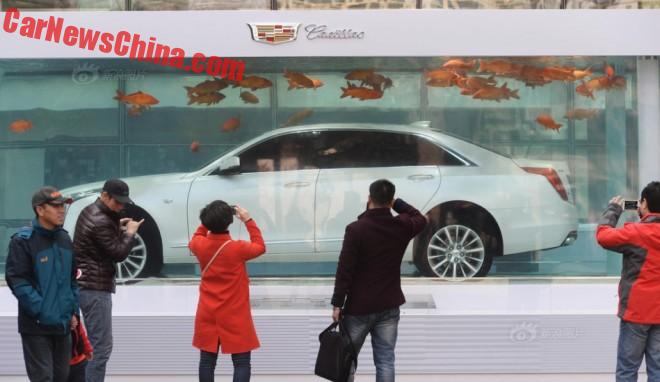 The Cadillac CT6 was launched on the Chinese market last month, long before its launch in the United States, underscoring the importance of China for GM's flagship Cadillac brand.
Price starts at 439.900 yuan and ends at 818.800 yuan, that is 66.860 to 124.460 US dollar. This price pitches the CT6 straight up against the high-end variants of the China-made Audi A6L, BMW 5-Series L, and the Mercedes-Benz E-Class L.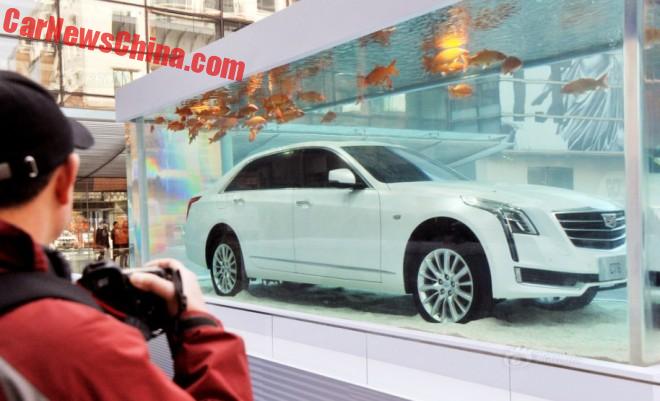 The Cadillac CT6 is manufactured in China by the long running Shanghai-GM joint venture. The CT6 stands on the new GM 'Omega' platform that will also underpin a future big-barge Buick that will be manufactured in China exclusively for the Chinese market.
There are two variants available:
The CT6 40T; powered by a twin-turbocharged 3.0 V6 with an output of 405hp and 543nm. Transmission is an eight-speed automatic, sending power to all four wheels.
The CT6 28T; powered by a turbocharged 2.0 four with an output of 275hp and 400nm. Transmission is an eight-speed automatic, sending power to the rear wheels.
A hybrid version based around the 2.0 turbo will be added to the line-up later, likely late this year.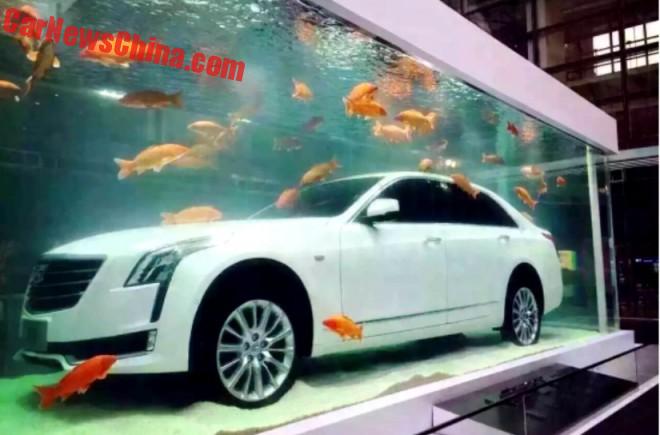 The fish appear to be more curious about their tank fellow here.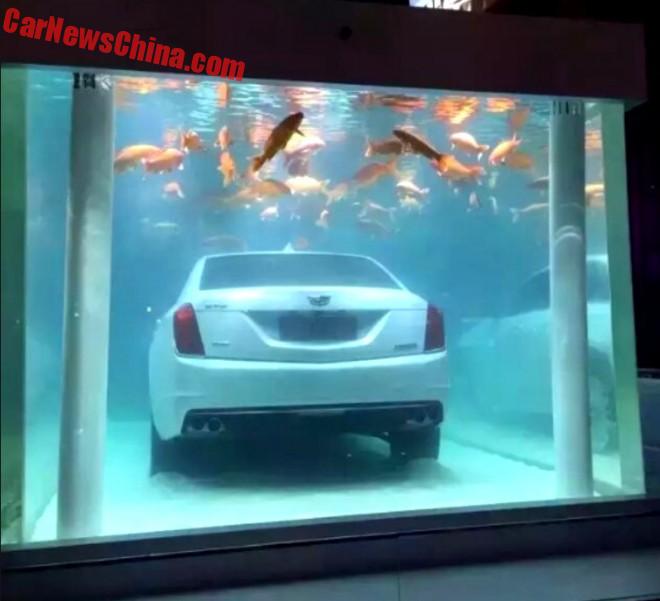 But here they all run to the heavens again.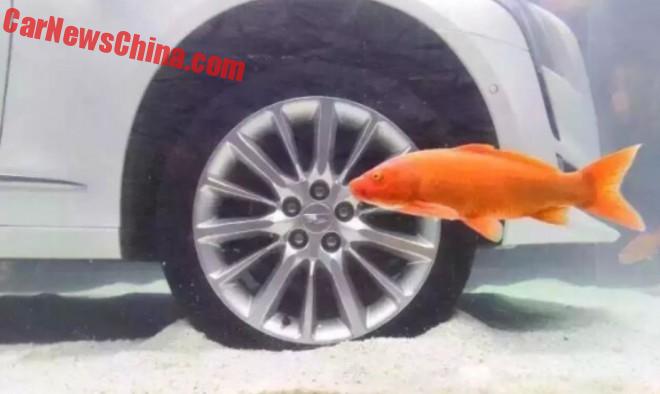 This fish however likes the wheel, which looks awfully small in the big arch.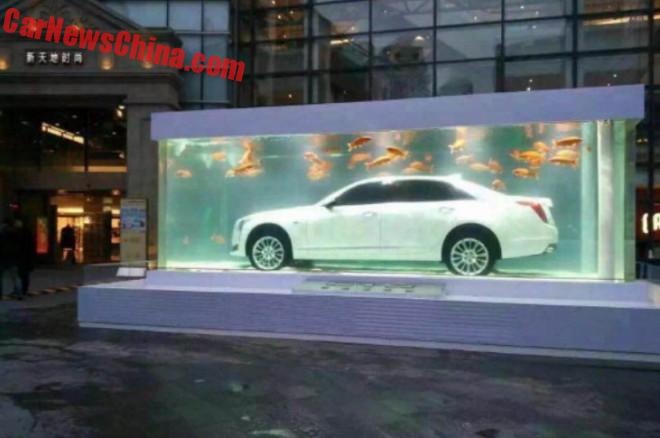 Looks like they jacked up the suspension. Maybe they hoped the fish would go swim under the car. But they didn't. Well anyway, nice stunt!, and may business be good for everyone.