A beautiful black Toyota Camry sedan, Spotted in China on a parking lot just west of the eastern section the mighty Fifth Ring Road in Beijing. The good old Too' was as clean as those old Camry's come, clean in paint and smooth in body, completely original and not a tad of rust or rot in sight.
Chrome strips around the windows were perfect. Plastic wheel covers are original. Windows are darkened for privacy, hiding the famous rock star riding the Cam'!
The third generation 'XV10' Toyota Camry was made from 1991 until 1997, it was manufactured in Japan, the U.S., and in Australia. In Japan it was known as the Toyota Scepter, and the six-cylinder version was known as 'Toyota Vienta' in Australia.
The Camry XV10 was available with two petrol engines: a 2.2 four and a 3.0 V6, both mated to a five-speed manual or a four-speed automatic.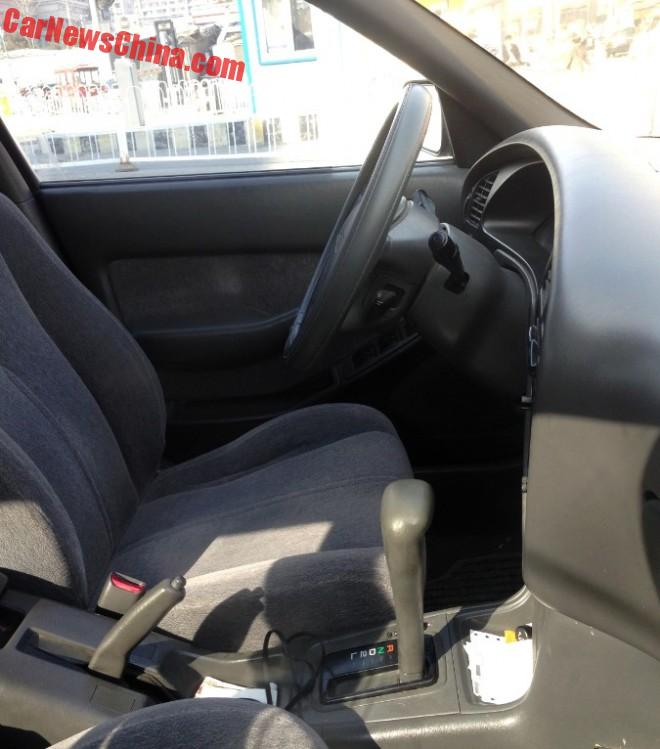 The inside was in great shape, with the original cloth on the seats and shiploads of beige plastics. And see how giant that gear lever is! Sticks up almost 30 centimeters in the air, tractor style.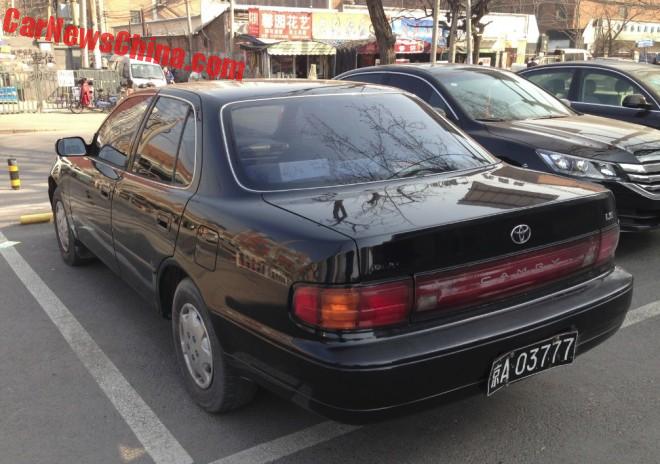 The XV10 Camry was never officially sold in China. The black license plate indicates it was once owned by a foreign owned company, which were allowed to import their own cars in the 1980's and 1990's. The small license plate area indicates this is probably a U.S.-made car.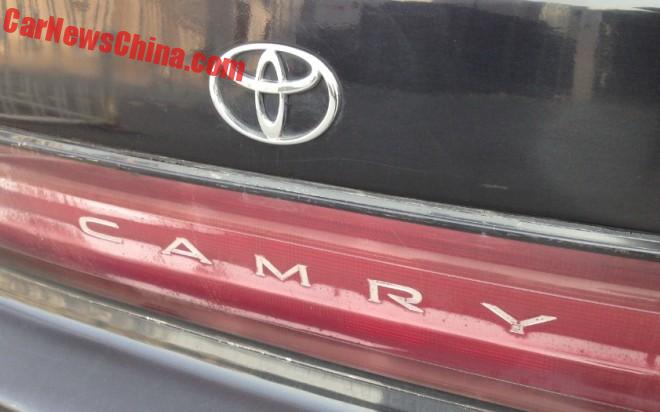 The Toyota badge and the Camry name in the light ornament.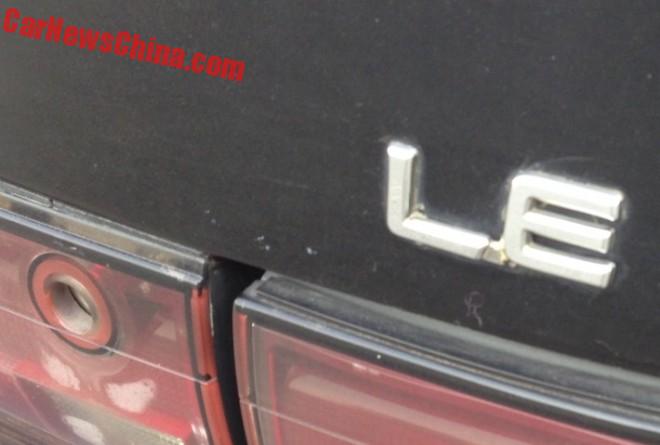 LE for the trim level and the key hole on the left-low.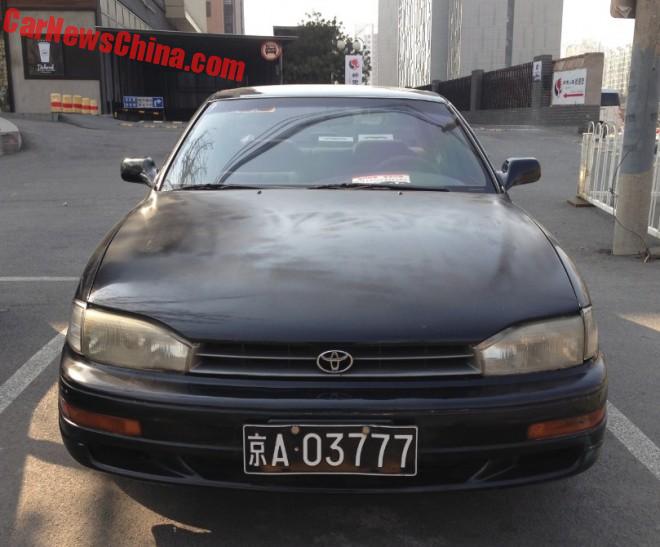 A great Japanese-American car in China. May she ride a many miles more, and may she stay this way.