Here we have a full flock of Spy Shots of the Beijing Auto Senova X35 SUV for China. The X35 is a new sub-compact SUV, it will debut on the Beijing Auto Show in April and launch on the Chinese car market soon thereafter. The X35, formerly known as the X45, will be positioned above the upcoming Senova X25 and below the upcoming Senova X55.
Another green car inside the factory. The wheels are incredible small, looking far too low and far too narrow in the giant open arches. Alloys are five-twin spoke with red brake calipers. Nose seems rather heavy with very big light, a lot of black in the grille, and a massive shiny skid pad thing with fake air intakes under the bonnet.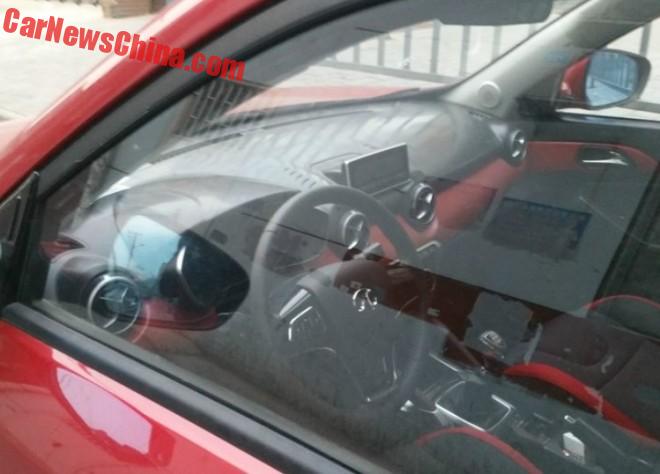 The interior is hip with trendy colors, orange seats!, some shiny bits, air vents with the Beijing Auto logo, and touch screen on dash-top, although that is rather tiny.
The Senova X35 will be powered by a 1.5 liter petrol engine with an output of 116hp and 148nm, sending power to the front wheels via a five-speed manual or a four-speed (!) automatic. A 1.5 turbo mated to a six-speed automatic will be added to the line-up later.
Price will range somewhere between 70.000 and 90.000 yuan.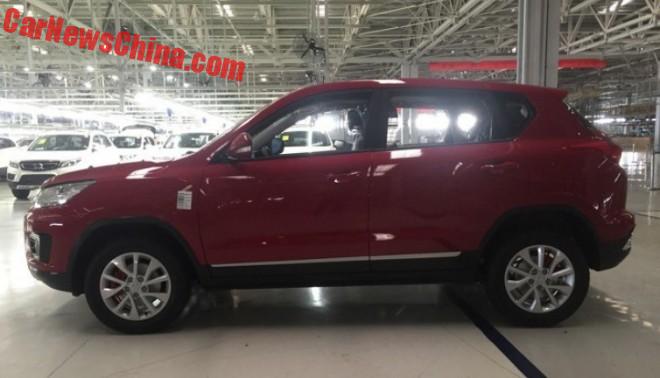 A red one in the factory. Other alloys but still those tiny tiny wheels. No roof rails.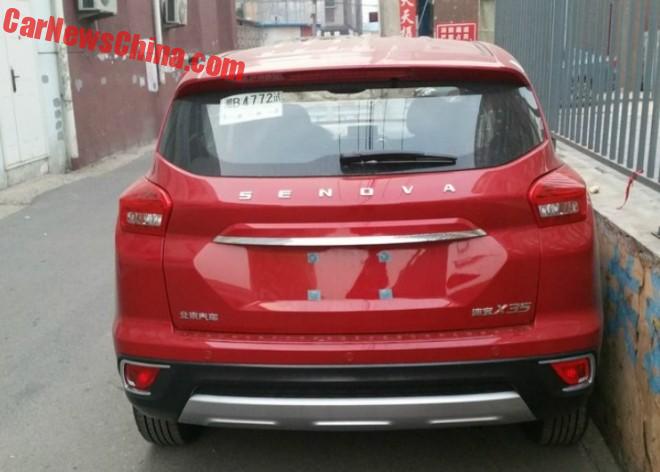 A red one outside. Senova name under the window. Small lights here, compensating maybe for the giants up front. Chrome strip above the license plate area, and a big skid pad underneath.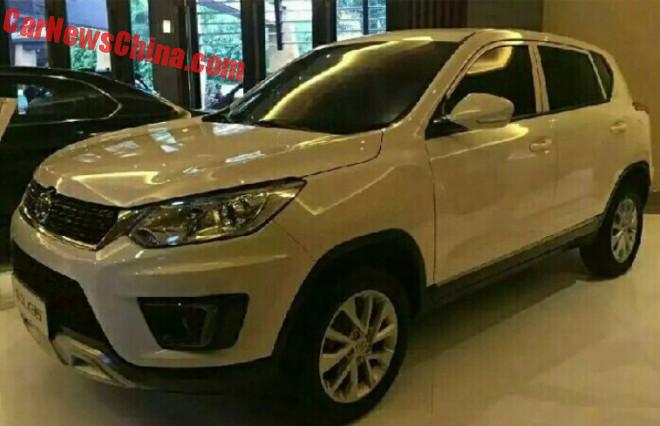 Going for white? Wheels are still minuscule while the front overhang is wildly huge, emphasized by those giant lights. Altogether the weakest Senova design so far, and they seemed to be on the right way.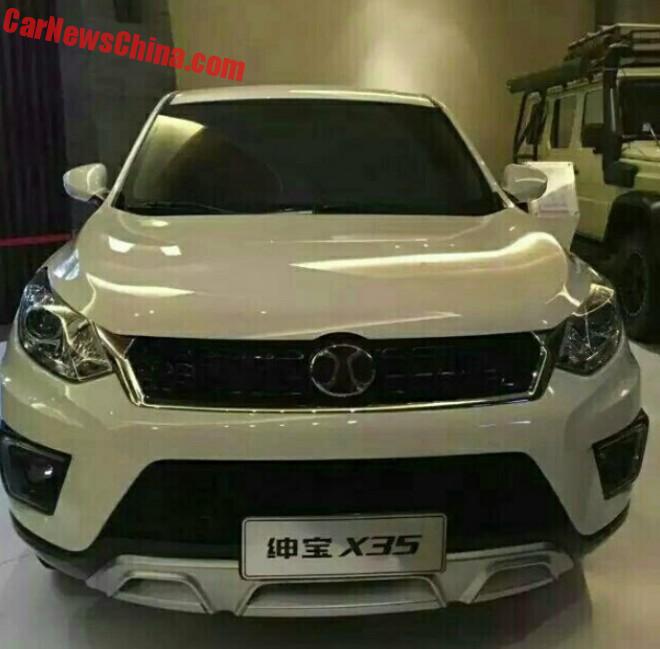 That skid pad!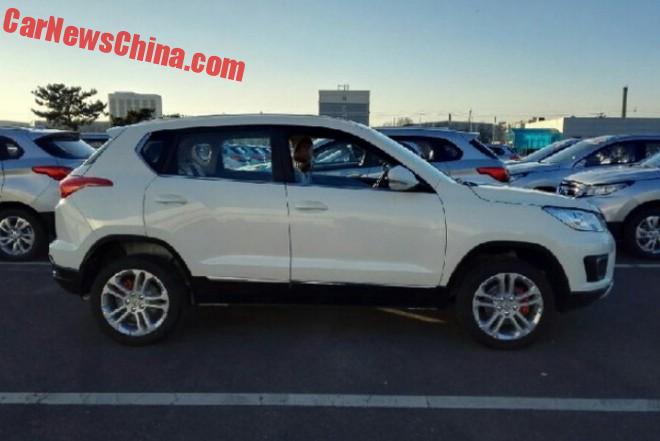 Look at the rear wheel to see how much space there is in the arch.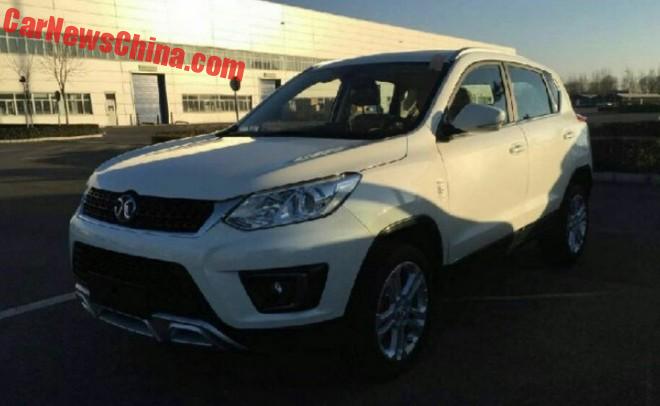 Not a very good picture for not a very good looking car. That"s even then.