The very first Spy Shots of the all-new Beijing Auto Senova X45 SUV, Spied in the great city of Shanghai China by Reader Pinut187, thank you for the photos! The Senova X45 is a new sub-compact SUV that will be launched on the Chinese car market in the fourth quarter.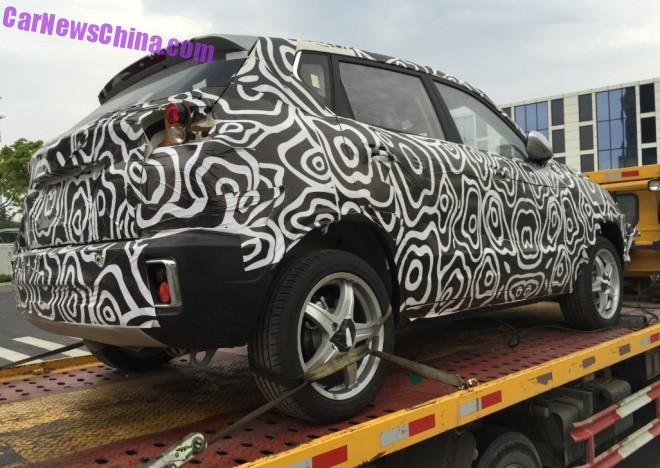 Chrome bars in the bumper, wing topping the window, and overall a fashionable sporty design. Five-spoke alloys likely test-car only, but they do look kinda cool.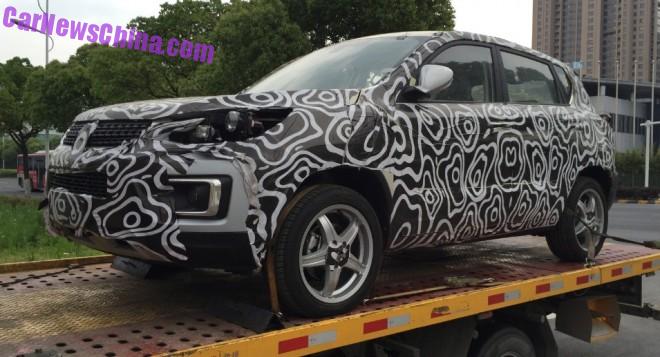 The Senova X45 is part of a massive SUV attack; including the Senova X65 that was launched in March, the Senova X55 that debuted last month in Shanghai, and the upcoming Senova X25 that will debut late this year as well. That indeed leaves room for a X35, and I have no doubt Beijing Auto will fill the gap.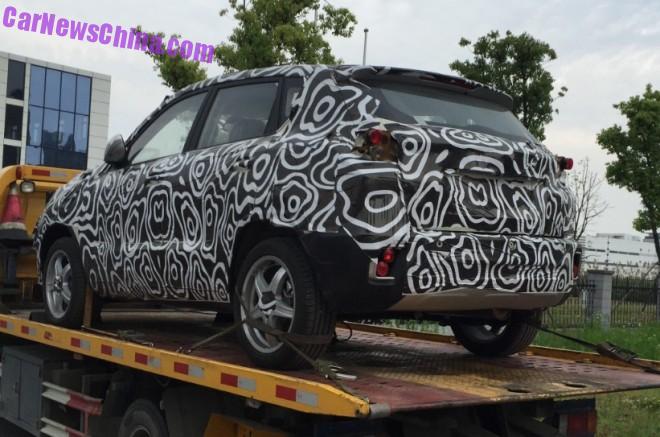 The Senova X45 will be powered by 1.3 and 1.5 liter four-cylinder petrol engines. Price will range somewhere between 70.000 and 90.000 yuan, but with all those similar sized SUV's in the line-up it is going to compete with its brothers and sisters.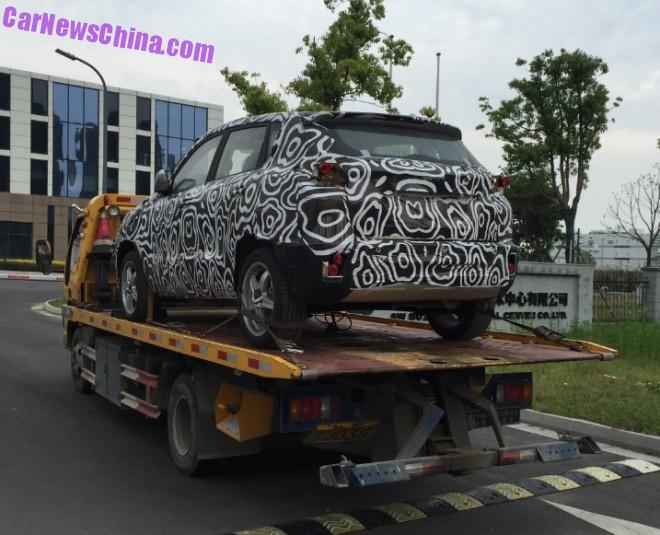 New SUV moving out of sight…