The Hawtai iEV230 has been launched on the Chinese car market. The iEV230 is an electric car based on the Hawtai Lusheng E70 sedan. Price including all green-car subsidies starts at 123.500 yuan and ends at 135.500 yuan. Next month Hawtai will launch the xEV260 electric SUV.
The iEV260 is a 'green car' so it comes with a lot of blue detailing, like so many EV's in China. Blue around the grille and a blue badge. And…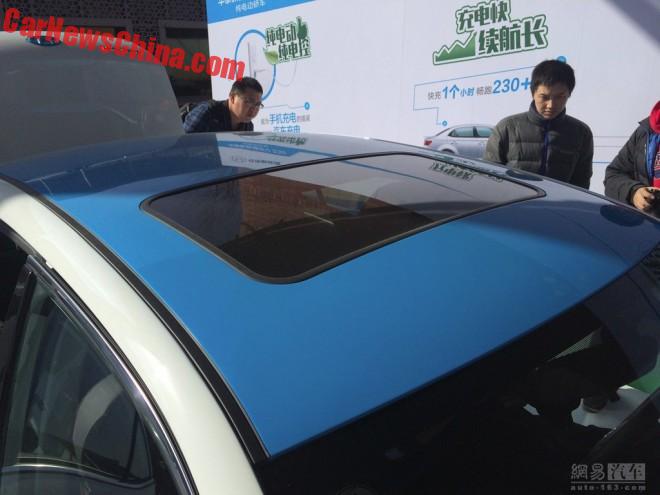 … a blue roof. Brilliant.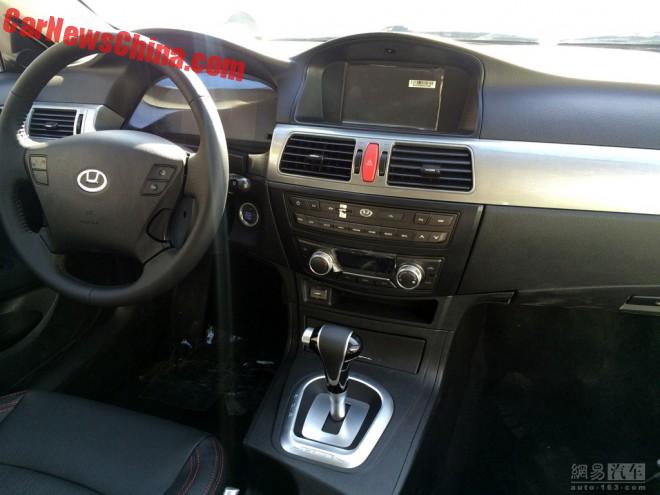 The interior is made out of very cheap plastics and there isn't any blue in sight. The gear lever is new for the EV version and so it the fancy all-digital instrument panel: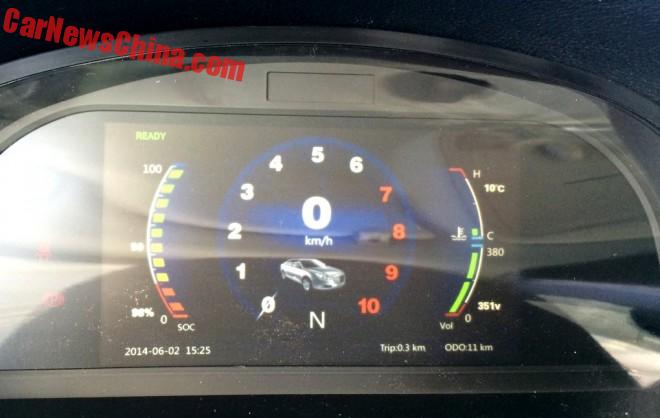 And that indeed looks really cool, although the date is set two years ago. Details MATTER. If they can't get the date right, what can they..?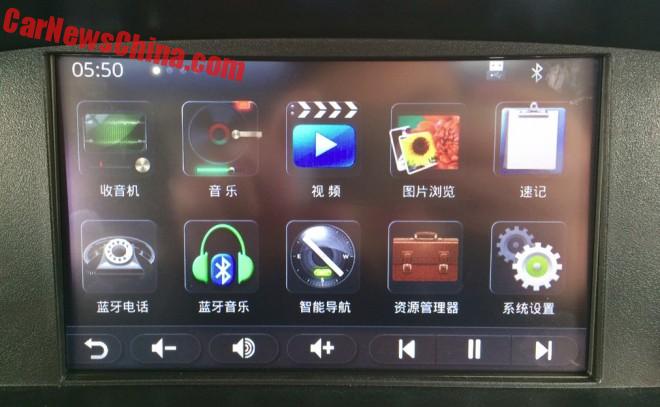 The touch screen for the infotainment and vehicle settings. Has Bluetooth.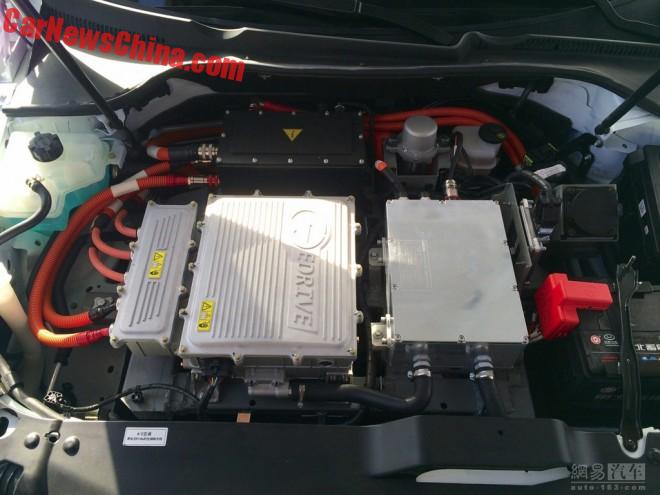 The iEV230 is powered by an electric motor with an output of 109hp and 220nm, the same motor as in the xEV260. Battery is 39.2 kWh. Top speed is 130 kilometer per hour. Range by normal use is 230 kilometer. Range when not going faster than 60 kilometer per hour, like inside the city, is 270 kilometer.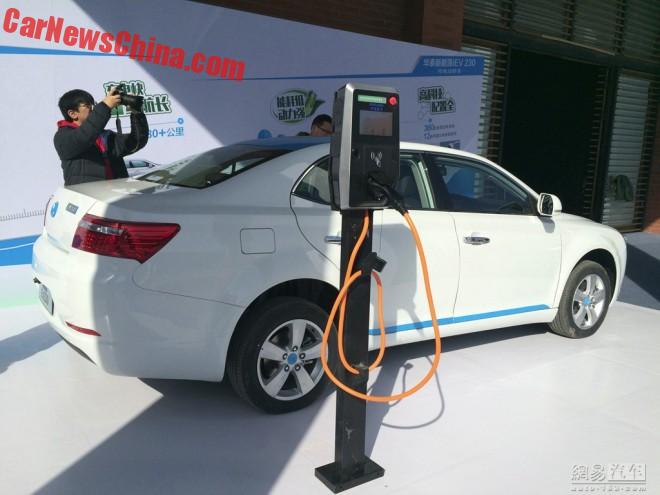 Hawtai will provide a free fast charger to buyers who have space to install one at home. However, they might not really need one, because Hawtai claims a full charge on 220V takes only four hours. Impressive, if true. No number on fast charging.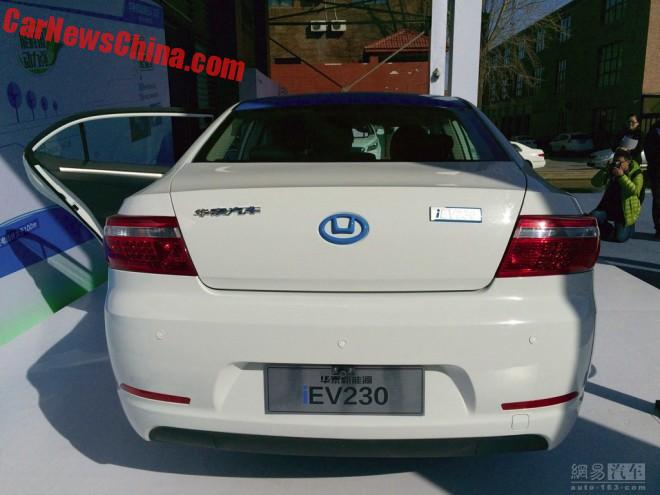 Blue Hawtai badge on the back, and the iEV230 badge to the right of it.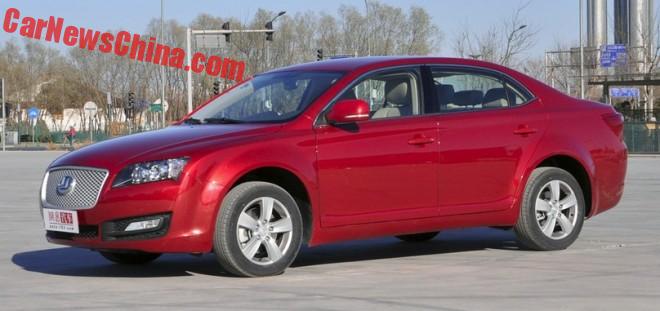 The petrol powered Lusheng E70. Price starts at 69.700 yuan and ends at 89.700 yuan. Engines: 93hp 1.5, 136hp 2.0, and a 147hp 2.0. The EV version thus is still twice as expensive as the petrol version.