Two wondrous white motorcars, Spotted in China near the Goldenport race track in Beijing. To the left a first generation Subaru Impreza GL, and to the right a racy Mitsubishi Lancer EVO VI. Both cars looked very dusty and dirty and somewhat abandoned, but they were in driveable slash raceable shape.
Starting with the Suub. Paint as smooth as a calm sea by sunset, completely original and unmolested, standing on steel wheels. Sadly the Subaru logo was missing from the grille. The first generation Subaru Impreza was manufactured from 1992 until 2000. The GL was a basic trim level available with 1.6 or 1.8 liter engines, either with front-wheel drive or rear wheel drive. The first generation Impreza was never officially sold in China, but some arrived via the gray market and other misty channels.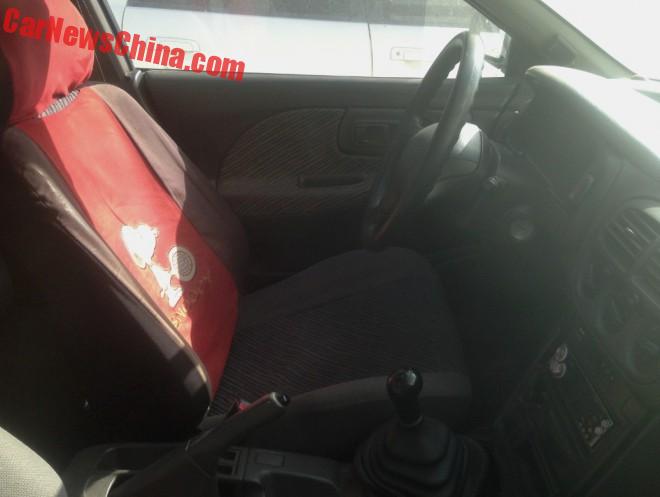 The interior needs a good cleanup but is otherwise in a fine shape. Radio and Snoopy seat cover are Chinese after market additions.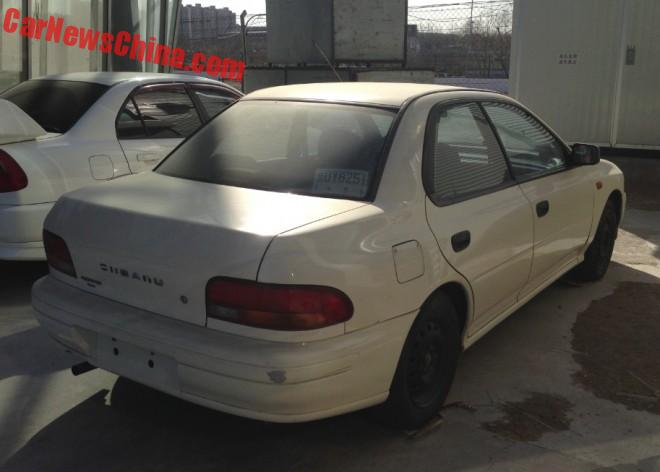 There is a large car modification shop very close to these two cars, mostly building track day cars. I am truly afraid this great original Impreza will be turned into something horrible with wings.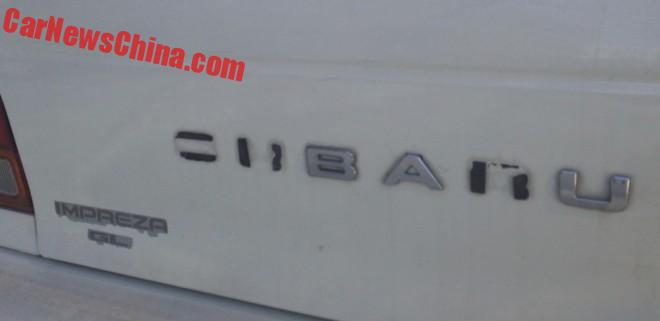 The Impreza GL sticker is fast fading away. Not a good sign…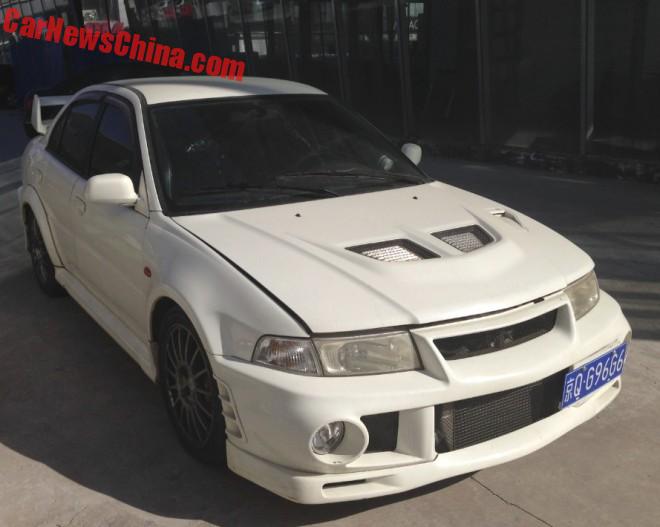 Moving on to the Lancer EVO VI, in a fine shape but missing the Mitsubishi badge, the bonnet doesn't close properly and the alloys are not original. Still, she screams speed. The VI was made only from 1999 until 2001, basically an upgraded version of the Lancer EVO V. Power came from the well-known 2.0 turbo with an output of some 300 horses and 373nm. Note the interesting Q·G96G6 license plate.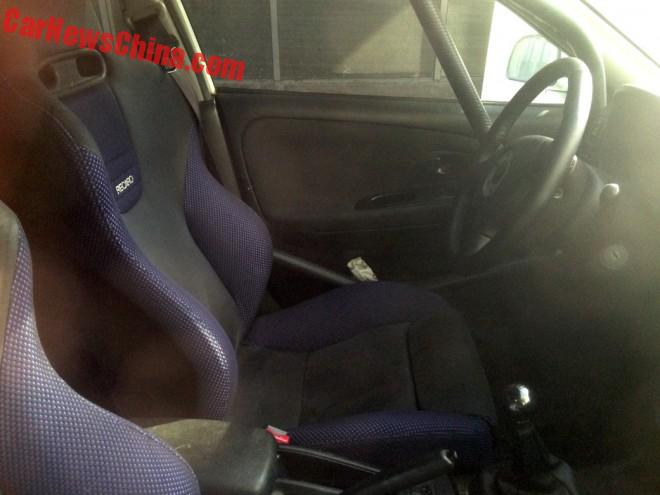 Interior is race race ready with a roll cage and Recaro recing seats. Gear knob shines in the late afternoon sun.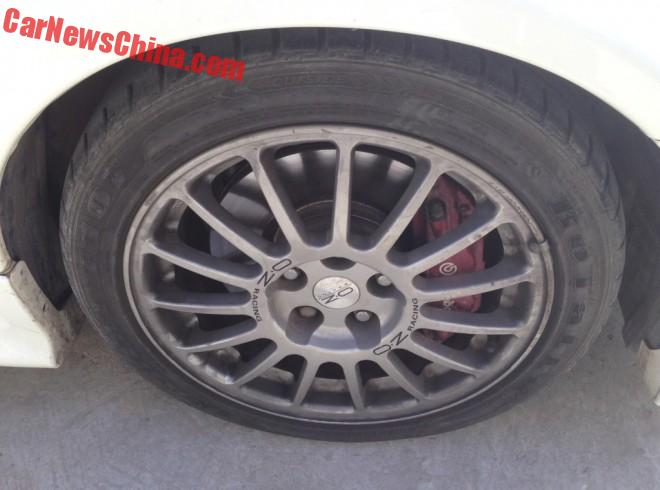 OZ Racing wheels with red Brembo brakes.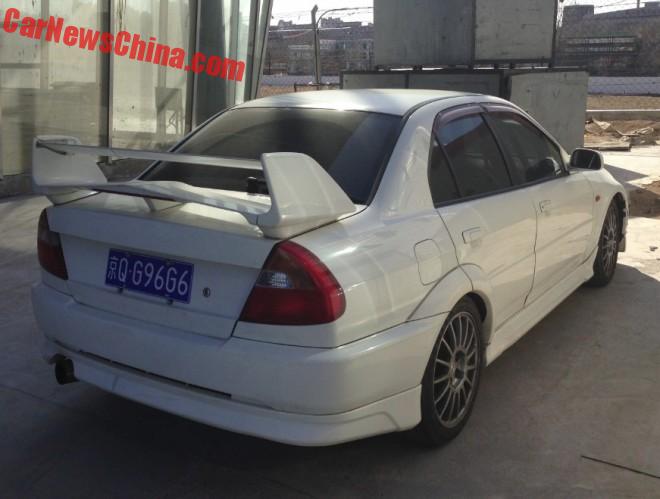 Windows are darkened for more racy privacy. Top blade of the rear wing is adjustable. Single exhaust pipe on the left side. The race track can be seen in the background. The EVO seems hungry for a go…