An absolute impressive Chinese transport truck, Spotted in China by Reader Richard on a highway near the great city of Jinan in Shandong Province. The truck has an enormous extra overhang at the rear, measuring at least eight meters from the original rear end of the vehicle.
The extra overhang makes for a shipload of extra cargo space. The construction looks relatively solid, based on an iron frame, kept together with iron rods and steel cables. There are however no lights, the orange strips just above the lower-frame on the back of the overhang are mere reflectors. And the driver has no way to see what happens anywhere around his truck.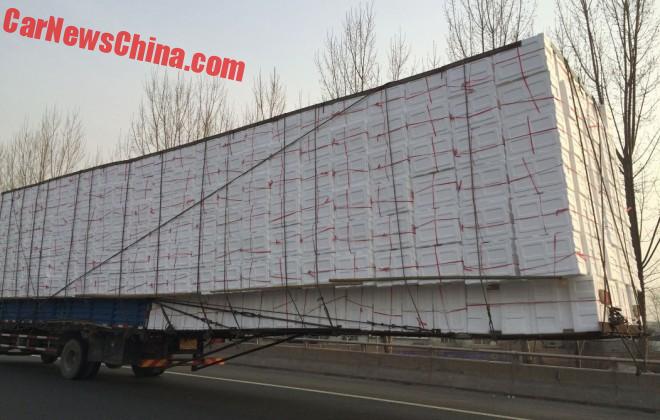 The truck appears to be carrying white foam boxes, of the kind that is used to transport fish from Shandong's many fishing ports to the big cities. This truck carries a zillion boxes and the suspension appears to be in normal position, indicating the boxes are empty, which makes the whole ensemble a little bit less dangerous.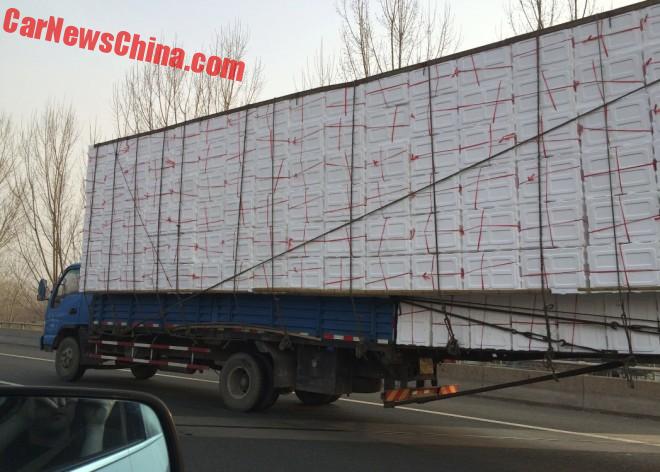 The load bay of the truck itself is only five meters long.
Transporting boxes in this fashion is officially very forbidden in China, but in reality nobody really cares, as long as the trucks stay out of the city centers and onto the endless mostly empty highways.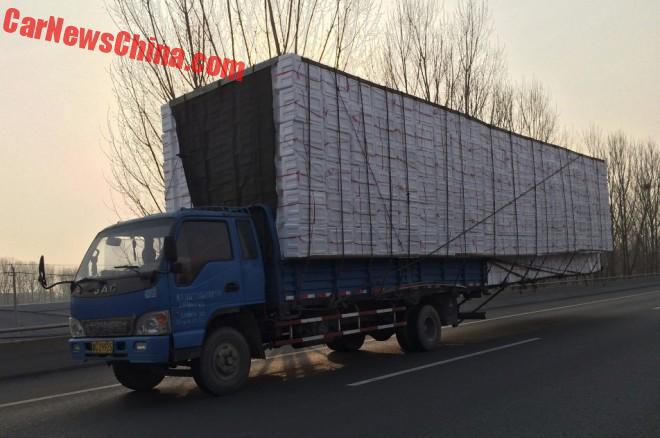 He does have extra wide mirrors installed, good, but the load also takes some 30 centimeters of extra wide on each side, so that equals out. Be careful around these fishy things!