An ultra cool Kia Pride hatchback, Spotted in China in the Dongba area in the far east of Beijing. The little hatch was in a fine shape for the year. Body was clean, paint was smooth, no rust or rot, and all seemed period-original and complete. Naturally, this being Beijing, it was very dirty and dusty.
The Kia Pride was manufactured in South Korea from 1987 until 2000 under a license agreement with Ford. It was based on the first generation Ford Festiva which was made from 1986 until 1993.
The Pride was made in China from 1997 until 2003 by the Yueda-Kia joint venture, known today as  Dongfeng-Yueda-Kia. The joint venture made the sedan and the hatchback. The sedan was designated YQZ6390 and the hatch YQZ6370.
The Chinese name was 普莱特, Pulaite, a sound-translation of 'Pride'.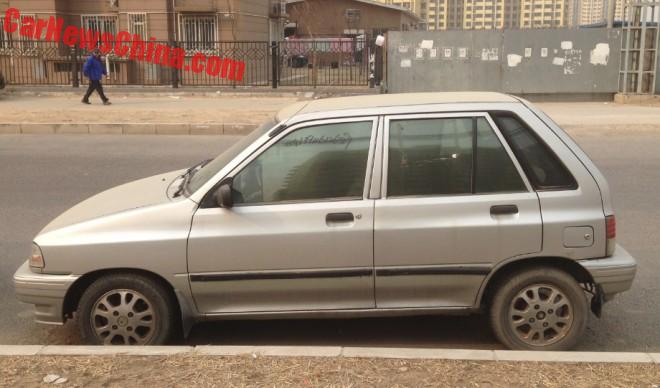 The China-made Kia Pride was powered by a 'B3E' 1.4 liter four-cylinder petrol engine with 75hp and 120nm, and mated to a  five-speed manual transmission or a four-speed automatic. Top speed was 140 kilometers per hour and 0-100 was gone in 10.4 seconds.
Size: 3615/1605/1460, wheelbase is 2345, and curb weight is 835 kilo (specs via). Price for all this pretty (2002 hatch) started at 59.800 yuan and ended at 80.600 yuan, about 10.000 yuan cheaper than the sedan along the range.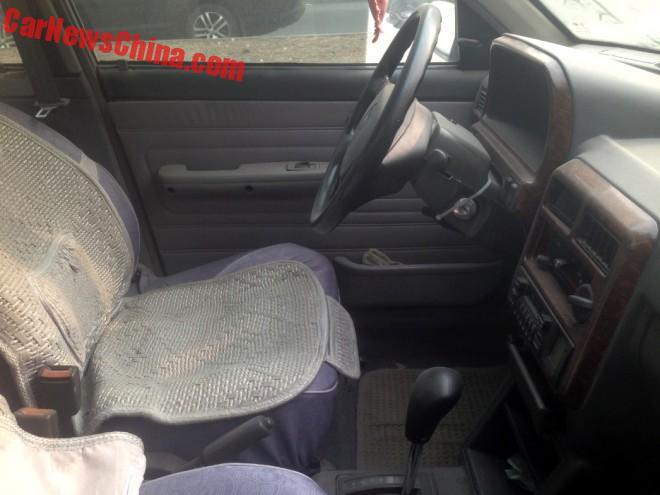 The interior too was very dirty but original bar for the double set of seat covers. Plastic wood and radio cassette player were factory standard. Automatic 'box in this car, very rare, some 90% of all Pride sedans and hatchbacks were manual.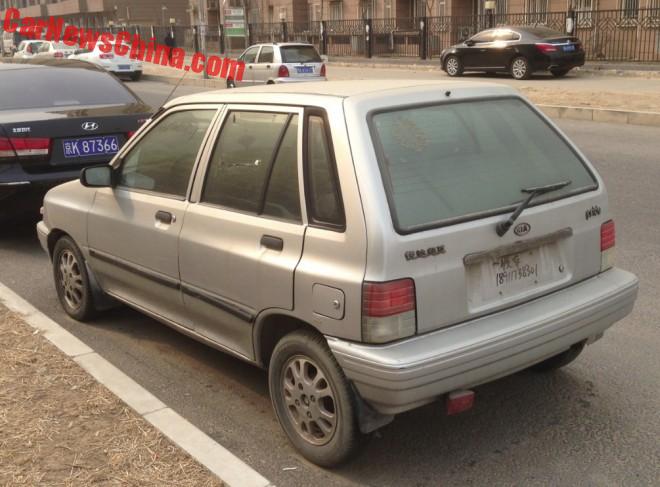 Wheel covers and fog lights under the bumper are factory original.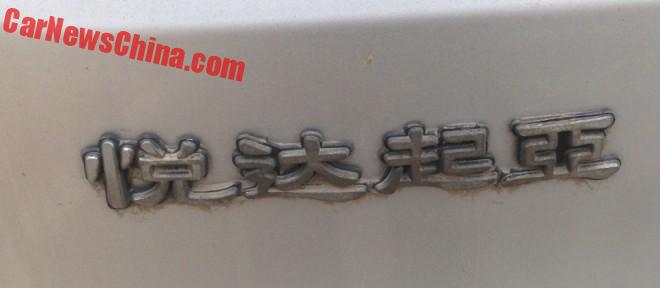 The Yueda Kia badge.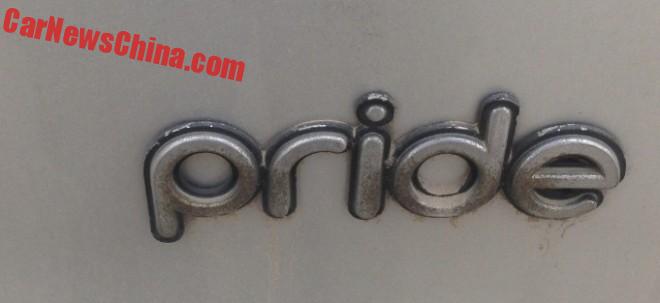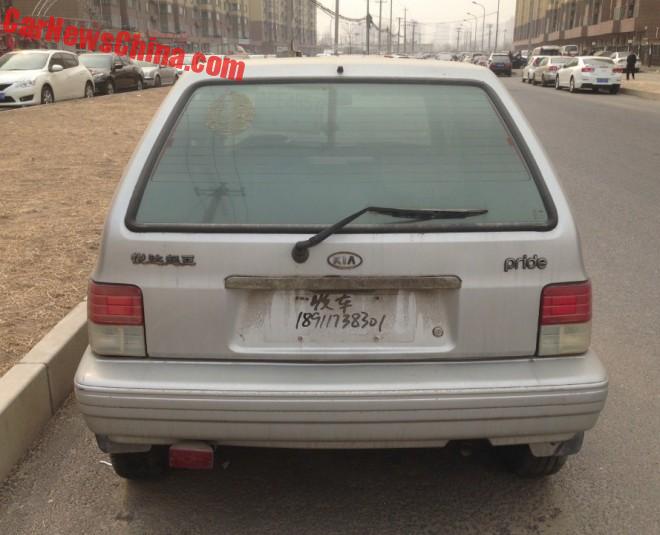 The Pride didn't have license plates but it seemed driven regularly. In the license plate area somebody wrote shou che, best translated as 'collect (the) car' and a telephone number, indicating he or she wants to buy the good old Kia, likely to cash into the scrap award. The Beijing government wants these old cars off the street and the current award for having it scrapped at an official yard is 8000 yuan or 1233 USD.
And sadly, that is how this proud Pride will eventually come to an end, unless somebody saves her. Note tiny exhaust pipe, with a diameter of some two centimeter only. Hit the pedal, the to metal.