Spectacular Spy Shots of the new Kia K3 for China. The Kia K3 sedan will debut on the Beijing Auto Show next month and launch on the Chinese car market soon thereafter. The K3 is basically the same car as the 2017 Kia Forte, but with a different bumper, different rear lights, and with more chrome and shine.
This is the current Kia K3. Price starts at 102.800 yuan and ends at 149.800 yuan. Engines: 128hp 1.6 and a 146hp 1.8.
In China, the new Kia K3 will be available with new a 1.4 turbo with 130hp and 211nm, mated to a seven-speed DCT. The 1.6 will be deleted and the 1.8 will continue. The latter is mated to a six-speed automatic transmission.
The Kia K3 is manufactured by the Dongfeng-Yueda-Kia joint venture.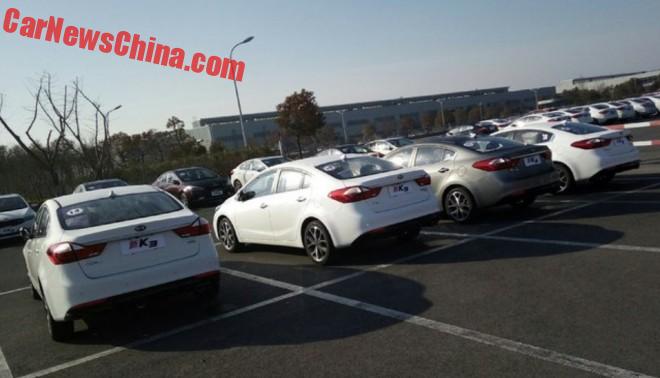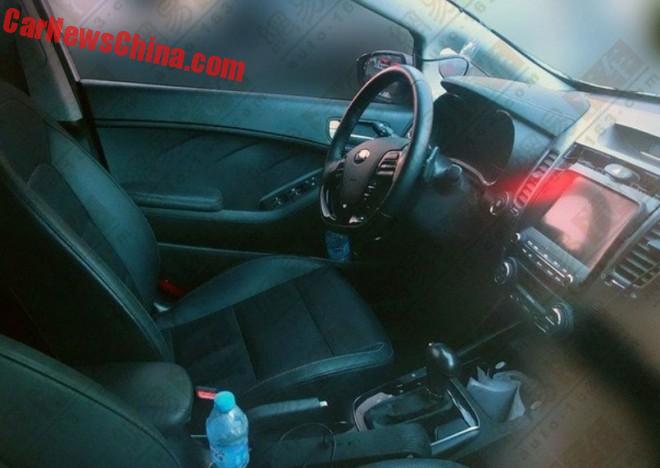 Earlier spy shot of the interior. Sporty steering wheel with a flat bottom. Touch screen is large.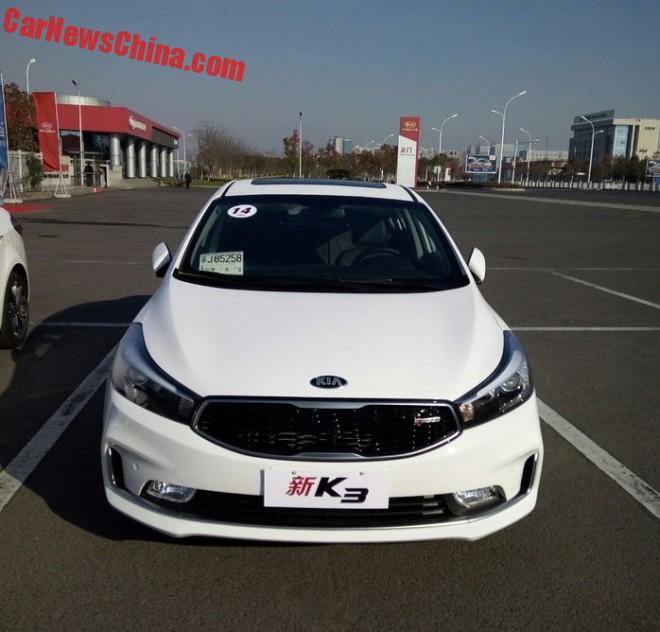 New 'tiger' nose is more aggressive, but endlessly large headlights are a bit out of fashion.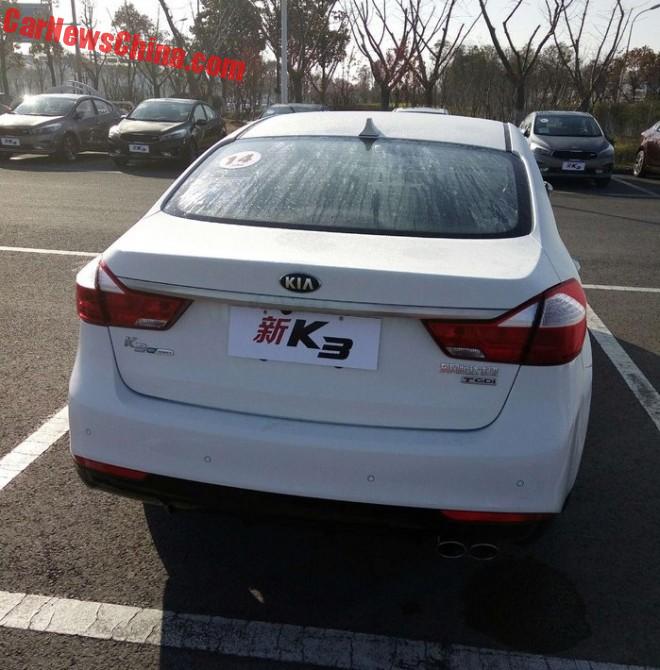 Hooked taillights connected by chrome strip. The white car on the photos is the new 1.4 turbo.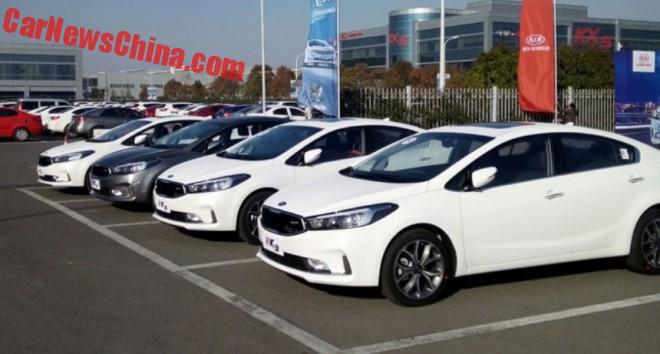 White and gray…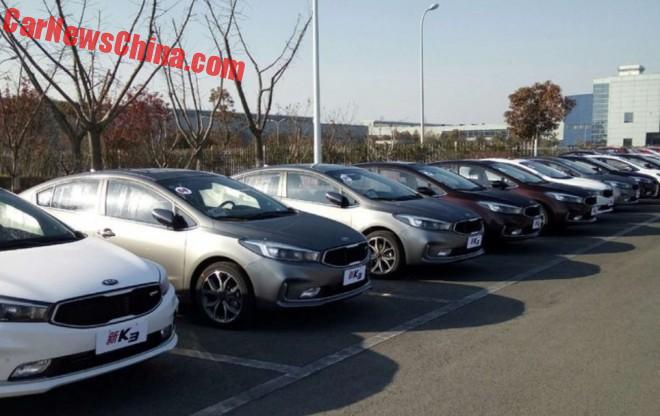 …white and gray and dark wine red. Kia doesn't go too flashy with the K3 and keeps it all safe and boring. It is a good looking sleek and sporty car, what's wrong with bright red or light blue..?