The first official photos of the upcoming Volkswagen Lamando GTS, leaked from somewhere inside Volkswagen China. The Lamando GTS is a sporty variant of the already very sporty China-only Lamando coupe-sedan. The GTS will debut on the Beijing Auto Show next month and launch on the Chinese car market soon thereafter.
The regular Volkswagen Lamando. Price starts at 101.900 yuan and ends at 169.900 yuan. Engines: 131hp 1.4, 150hp 1.4, and a 180hp 1.8.
The GTS will get proper power to propel all these extra wings through the air; a 2.0 TSI turbo with 220hp and 350nm, mated to a seven-speed DCT. This is the same engine that powers the China-made variant of the Volkswagen Golf GTI, albeit with ten horses more.
The Lamando is manufactured in China by the Shanghai-Volkswagen joint venture.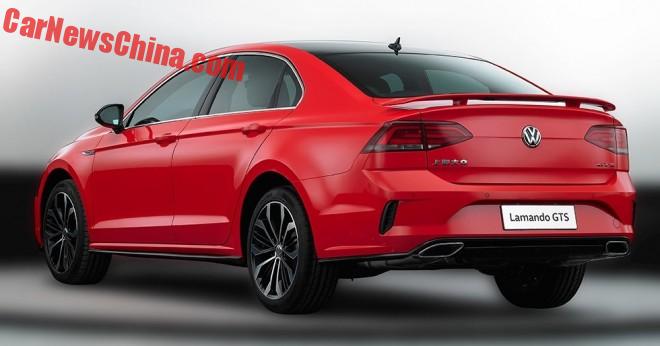 The body kit is impressive, especially the bumpers with loads of extra vents. Sadly, most of those are fake, like the ones on each side of the rear bumper.  Big spoiler on the back is racy. The alloys are very speedy too but the wheels could have been a bit bigger and wider.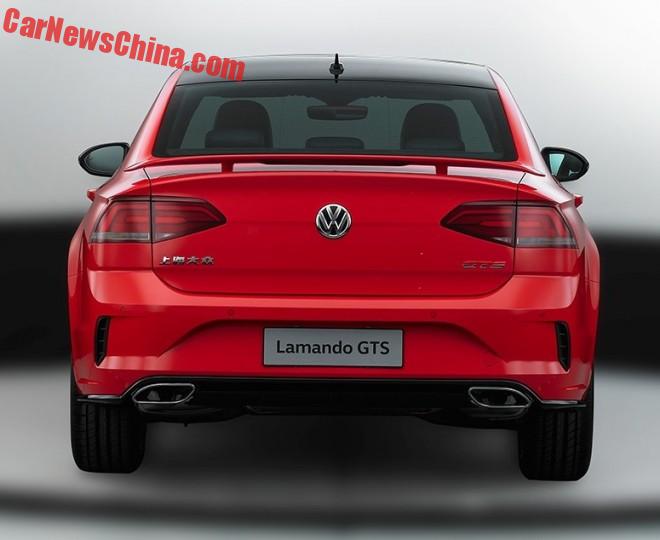 Nevertheless, the fact that Volkswagen is now popping proper engines in their 'sports' models is a huge improvement compared with the past, and compared with many other automakers, where Volkswagen just added some extra plastic and called it a day. May there be more!