A big black Mercedes-Maybach S400 4Matic, Spotted in China in front of a Subaru dealer in the far northern lands of Beijing, not far from where I also found a rare first generation Renault Megane Classic. The 'new' Maybach launched on the Chinese market in early 2015, and the S400 4Matic is a China-only model.
The reason is tax. China taxes cars with engines under 1.6 liter very friendly, engines under three liter not bad bad, engines under four liter quite bad, and cars with engines with four liters and more EXTREMELY hard. In some cases tax can be as much as 80%!
It is therefore that so many automakers have moved to just-under-four liter turbocharged engines for their top-spec and performance models. Think AMG, BMW, McLaren, Bentley, and now even Ferrari. Most of these engines measure 3.8 to 3.99 liter, just under the four liter limit. The only holdout is Lamborghini, which stubbornly continues to make giant V10 and V12 engines, and that makes their cars much more expensive than the competition's. Money matters in China. Lamborghini will loose out.
The Mercedes-Maybach S400 4Matic is a typical example of staying clear of high taxes. It is powered by a twin-turbocharged 2.996 liter V6 with an output of 333hp and 480nm, mated to a seven-speed automatic, sending power to all four wheels.
Price starts at 1.43 million yuan ($229.000). For comparison; the Mercedes-Maybach S600 starts as 2.88 million ($462.000), more than double the price of the S400 4Matic. The Maybach S600 has only rear-wheel drive, and not twice as much power.
The decision to add this engine to the Chinese Maybach lineup works. Basically every Maybach on the road is the S400 4Matic. The four-wheel drive system itself is very attractive too, especially for buyers in northern China where the winters are snowy and very cold.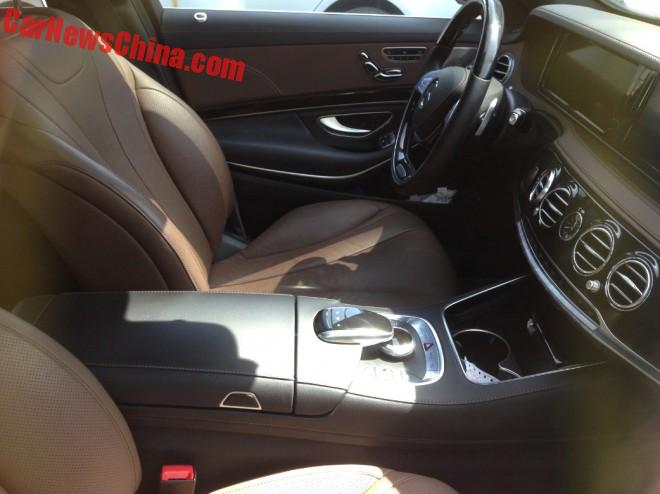 A beautiful interior with beige leather and a piano black dashboard.
The official designation of the Mercedes-Maybach is X222, based on the current W222 Mercedes-Benz S-Class. It is 20.7 centimeters longer and wheelbase is up with 20 centimeters. Size: 5457/1899/1498mm, and wheelbase is 3365mm. Regular S-L: 5250/1899/1494, and wheel base is 3165.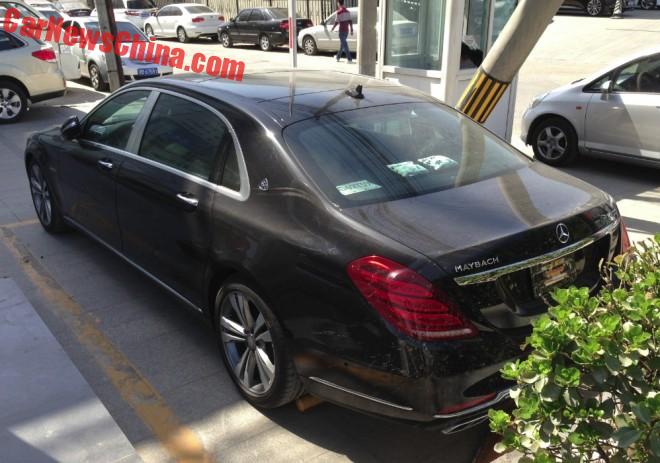 The D-pillar is partly closed for more privacy inside. I tried to take a photo of the rear-seat compartment but there was a thin black curtain for the rear window that somehow blocked my camera completely. Interesting. There was however no curtain on the rear window, which is then kinda wuzzy.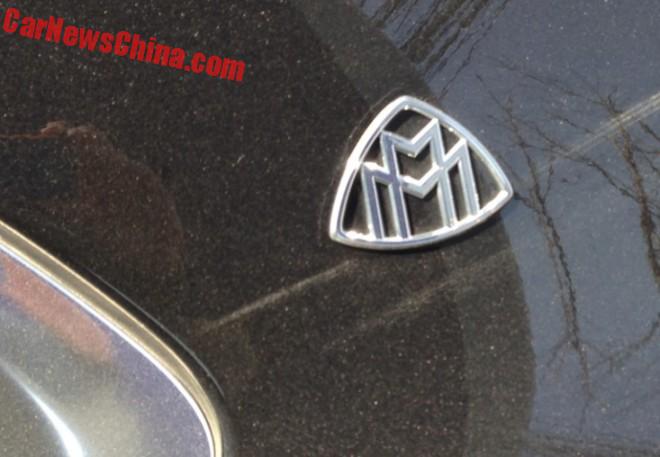 The Maybach badge on the D-pillar.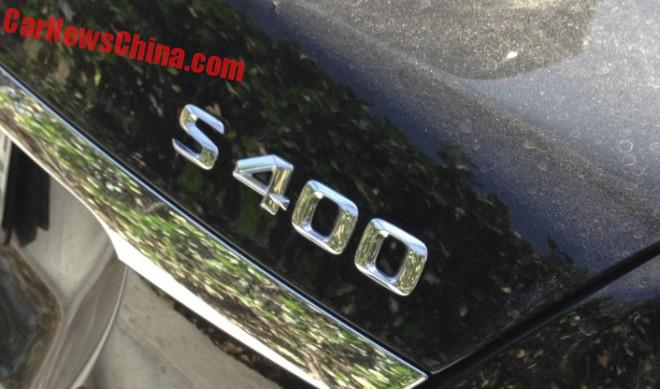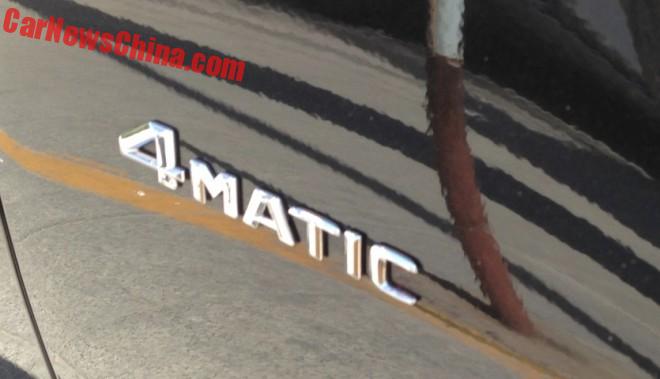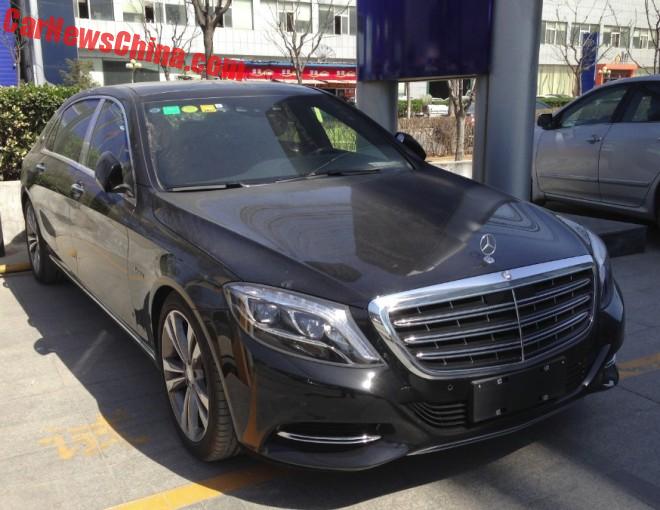 Endless bonnet and a giant grille. But only a tiny 2.996 liter engine. Still impressive.