A manically beautiful Renault Megane Classic, Spotted in China near a Subaru dealer in the far northern lands of Beijing. The good 'Gane was in perfect shape, with a smooth body and flawless paint, completely original and without any damage, rot, or rust.
Sadly, the fuel cap was missing. Alloys are period original.
The Megane Classic was the sedan version of the first generation 'Megane 1' Renault Megane. The Classic name stood for the classic sedan shape, contrasting it with ugly modernities such as the hatchback, the wagon, the coupe, and the convertible. Yes, the Megane 1 came with a lot.
The '1' was made from 1995 until 2002 with a facelift in 1999, this is a post-facelift example. The Megane was available with a great many of petrol and diesel engines; the smallest a 1.4 and the largest a 2.0, all mated to either a four-speed automatic or a five-speed manual.
Out light green Beijing car has the 1.6 liter 16V four-cylinder petrol under the bonnet, output is 110 horses, good for a 195 km/h top speed and a 0-100 in 9.8 seconds. 'Box is the automatic.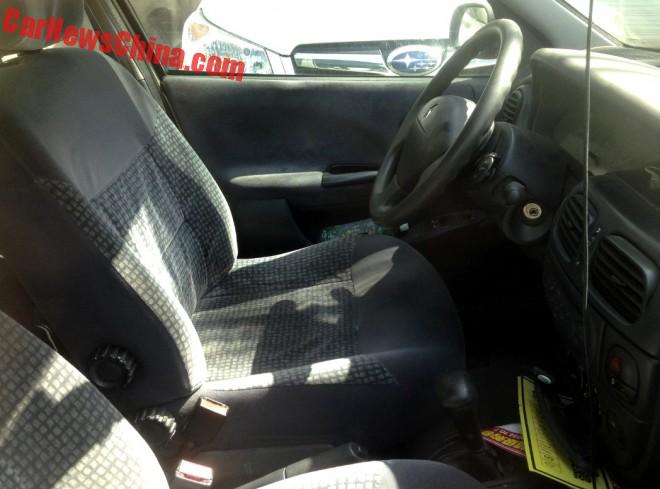 The interior was in a fine overall shape but in dire need of a cleanup and some maintenance. Happily, nothing was broken and everything was original, up until the seats.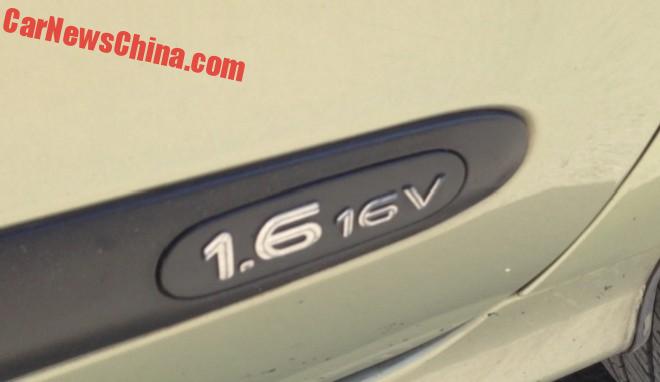 The 1.6 16V badge on the front door.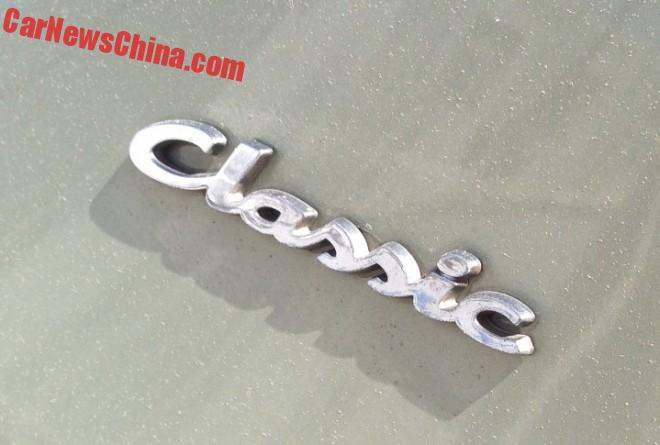 The Classic badge on the D-pillar.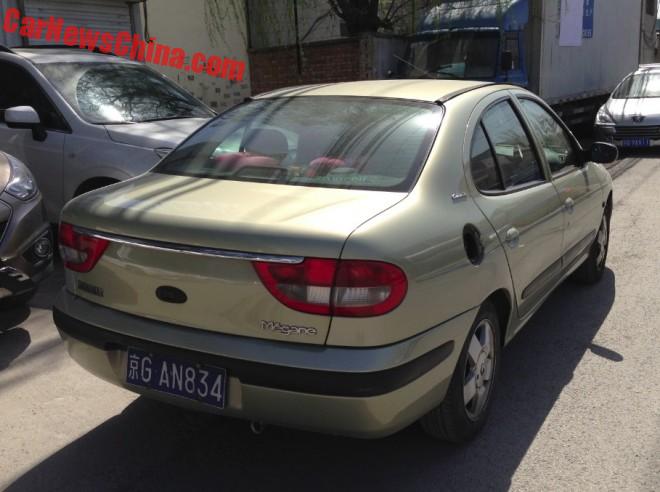 Large lights connected with a shiny strip, which is very fashionable in China today. Renault was far ahead of its time there…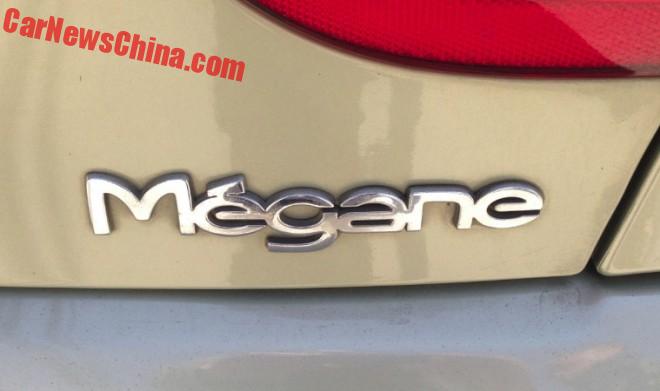 Excuse moi, I should write Mégane, not Megane.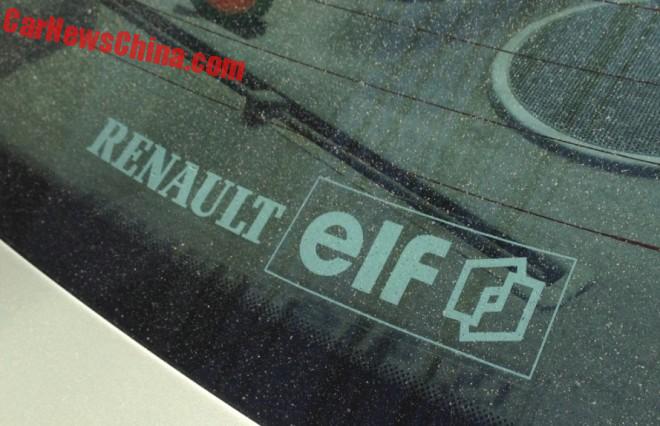 Elf refers to the French oil company Elf Aquitaine. The companies were very close when they were both owned by the French state. Renault promoted the use of Elf oils in its road cars, while its racing cars carried Elf sponsorship. This ended in 2009 when Renault 'changed' to Total, the parent company of Elf.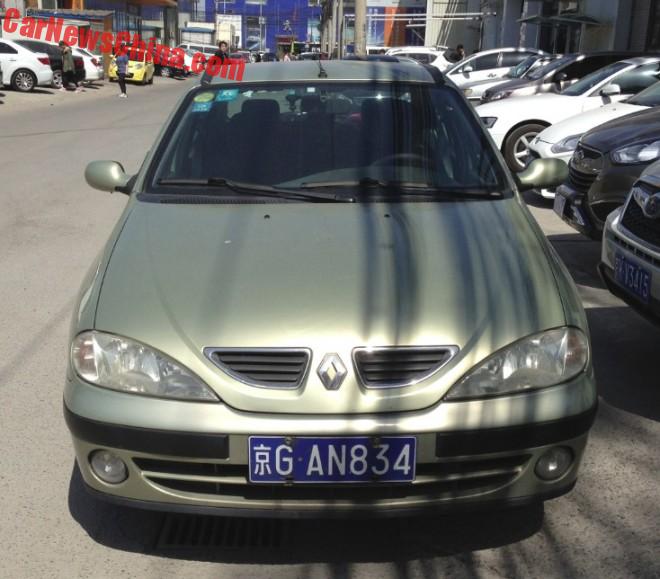 License plate is as old as the car, with G·AN going very well on the Megane. The first generation Megane was never officially sold in China, but some arrived via diplomatic and other misty channels. And we know for sure there is a Classic somewhere in Shanghai.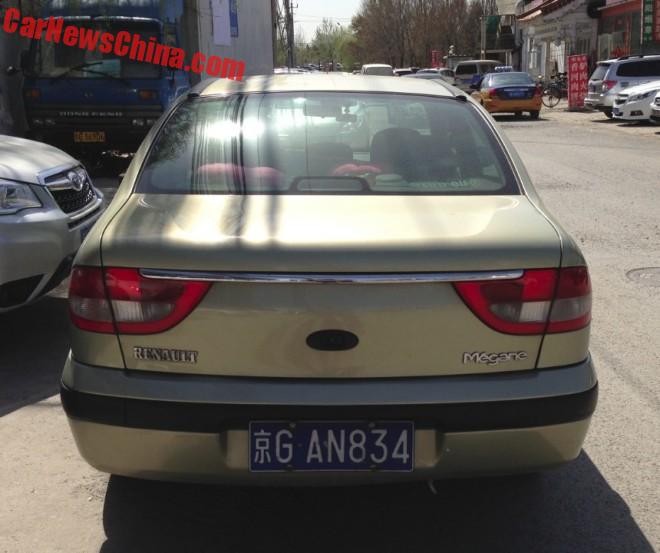 The Renault Megane Classic, a French classic in the Chinese capital. May she ride the roads here for a long time a coming.