A very sweet Chrysler Sebring Convertible, Spotted in China on a small second hand car market in east Beijing. The good 'Rysler was painted in bright red, with a black roof, black mirrors, and darkened windows. The vehicle was in near perfect shape inside and out.
Leather a bit worn but that is an easy fix. Instruments and radio are all original. Note the oddly shaped handbrake oddly located on the right side of the center tunnel.
This third generation Chrysler Sebring was made from 2001 until 2006 with a facelift in 2004, this is a facelifted car. The Convertible was available with two gasoline engines; a 2.4 four and a 2.7 V6, this Beijing car has the V6 under the bonnet, mated to a four-speed automatic box, sending horses to the front wheels.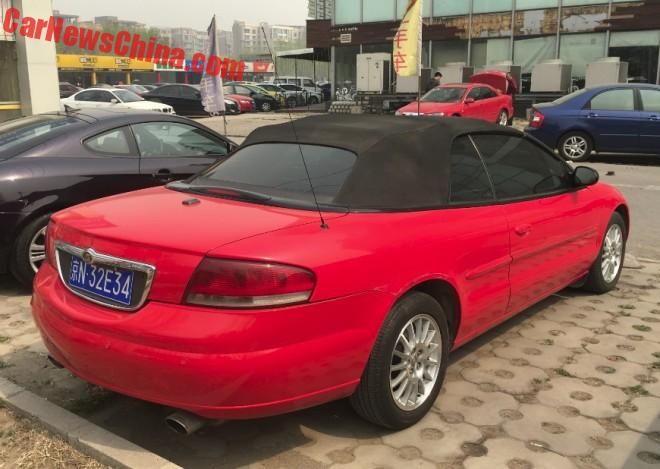 Antenna tall enough to reach the moon. All this fine American pretty was selling for 80.000 yuan or 12.350 USD. Lot of money but they are very rare in China, and this price was set before negotiations, so I guess you could get it down to 70.000 or so. Not un-tempting…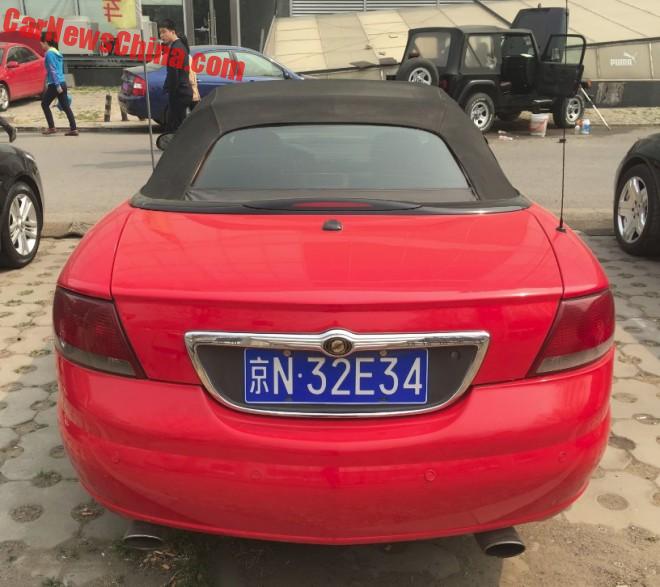 Note black 2000 Jeep Wrangler in the background. Sold by the same shop for 120.000. Full post later.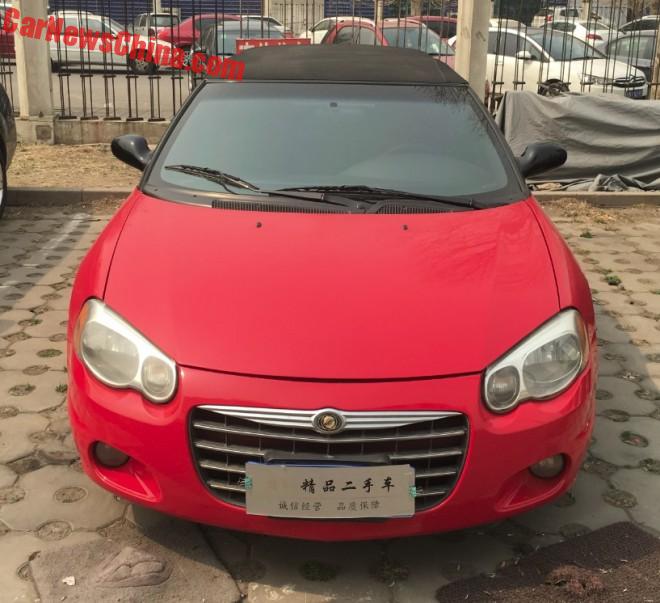 Looking for a new Boss in Beijing.