New Spy Shots of the upcoming Venucia T90 SUV. It will debut on the Beijing Auto Show later this month and launch on the Chinese car market in Q3. The T90 will be positioned above the Venucia T70. It has a sporty coupe-SUV shape in BMW X6 style with mean looking headlights and a big grille.
Venucia is a sub-brand of the Dongfeng-Nissan joint venture, making various cars based on Nissan platforms. Up until recently these platforms were oldies that Nissan didn't want anymore. But this trend changed with the Venucia Chenfeng E30 which is based on the Nissan Leaf, and this new Venucia T90 will be based on the current generation (2015) Nissan Murano.
The Murano is made in China by Dongfeng-Nissan. Price starts at 238.800 yuan and ends at 488.000 yuan. Engines: 186hp 2.5, 245hp 2.5 hybrid, and a 310hp 3.5 liter V6.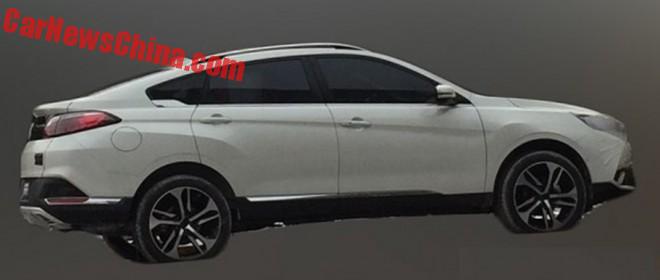 The T90 will get the 2.5 and the 2.5 hybrid, but not the 3.5. Price will be lower than the Murano, especially for the hybrid. Cars made by sub-brands are considered to be 'Chinese' by the Chinese government, and are therefore eligible for the full green-energy subsidies of the central and local governments.
The Murano hybrid costs between 290.000 and 380.000 yuan. The T90 hybrid will be at least 50.000 yuan cheaper across the range.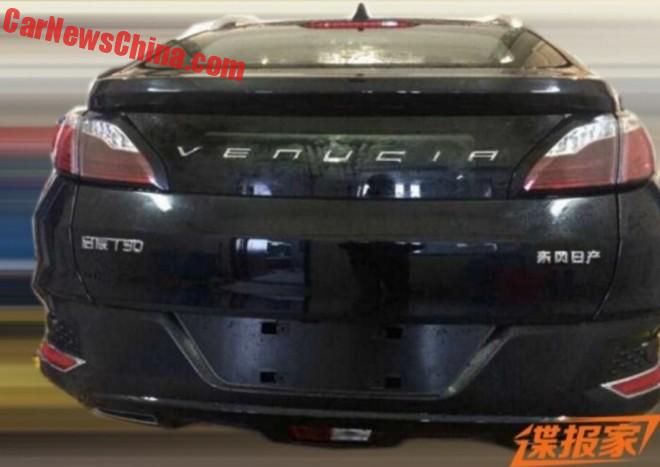 Earlier spy shot from the rear showing the large spoiler in the boot lid.