A heavenly blue Venucia Chenfeng e30, Spotted in China in the Dongba area in the far eastern suburbs of Beijing, very close to where I found a shiny gold Range Rover. The Chenfeng e30 (not E30) is an electric car for China, it was launched in September 2014 but sales have been slow.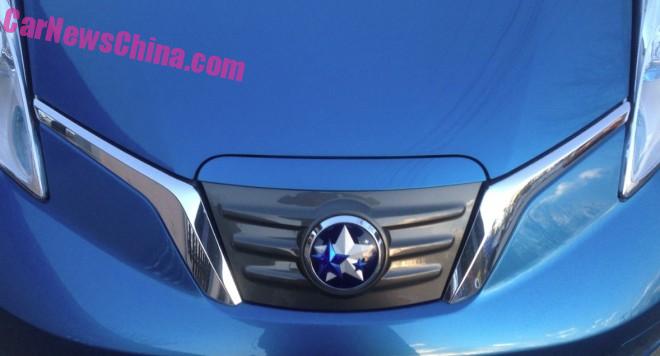 The Venucia Chenfeng e30 is manufactured in China and based on the Nissan Leaf. Venucia is a sub-brand of the Dongfeng-Nissan joint venture, making various cars based on older Nissan platforms. The Chenfeng e30 is their first electric car and their first car based on a modern present-time platform.
Sub-brands are considered to be Chinese brands, and their EV's are therefore eligible for the full green-energy subsidies of the central and local governments. For the Chenfeng e30 the maximal subsidy tops just over 90.000 yuan. Present price at the dealer is 157.800 yuan or 24.580 USD.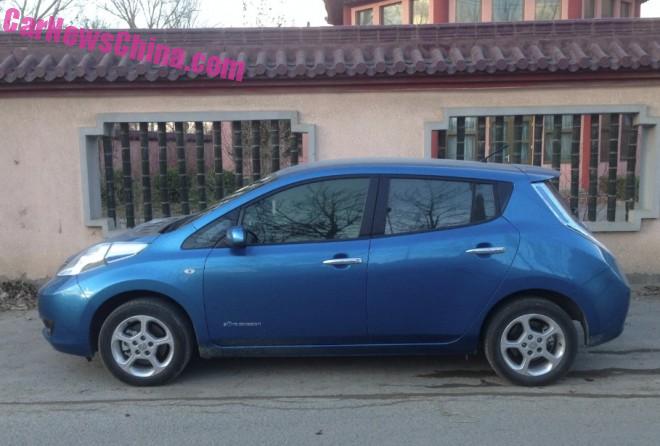 Design is basically the same as the Leaf's. Venucia added a new grille, new headlights, new taillights, new alloys, new badges, and there it was born. The electric drivetrain is the same too, delivering 109hp and 254nm. Top speed is 144km/h and range is currently claimed at 180 kilometer. Charging on a fast charger takes 30 minutes for 80% battery, charging on 220V takes 8 hours for a full charge.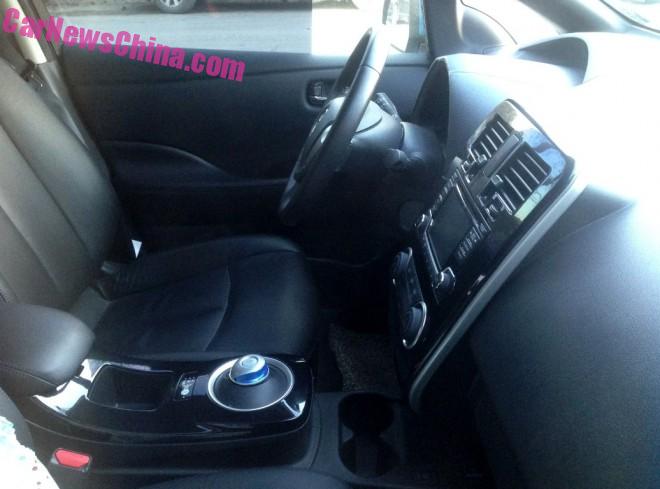 The interior is a very dark place with loads of black and gray. The only happy is the blue drive selector.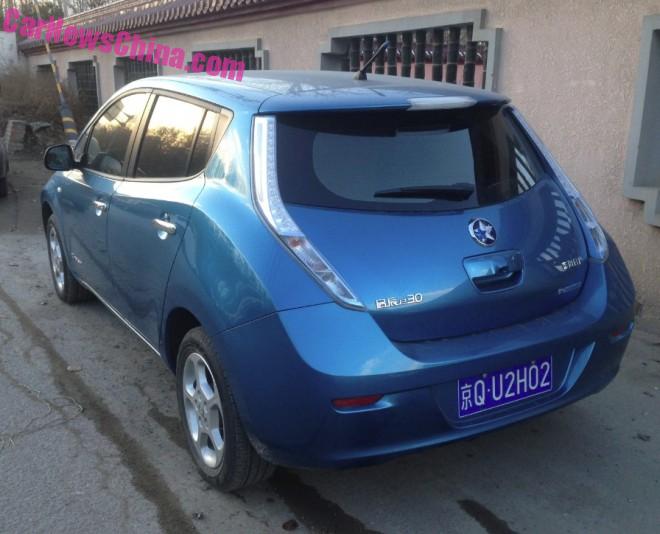 Wheels are far too tiny to look good. License plate is a wuzzy one but probably real. In Beijing buyers of electric cars can get license plates relatively easy, with a separate EV-license plate lottery that has more plates available than needed, so everybody who buys an EV will get a plate.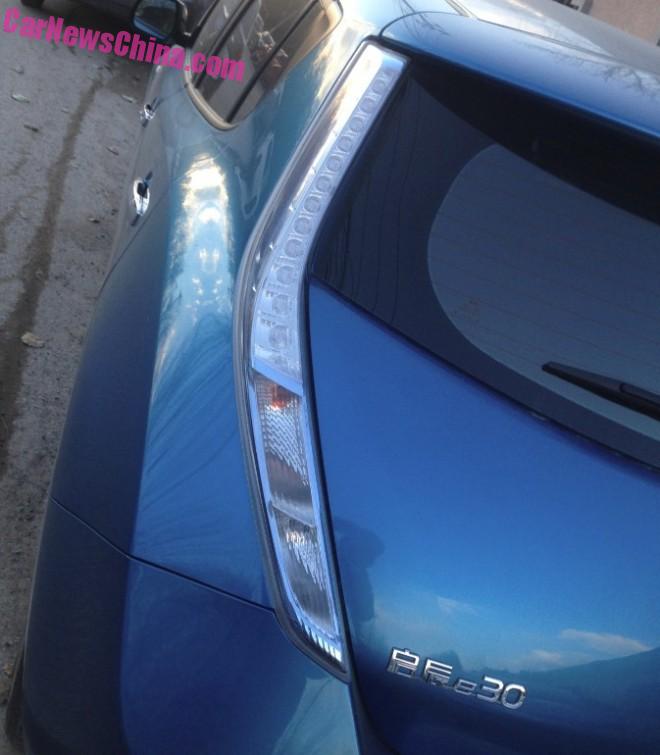 The taillights are absolutely wild. Chenfeng e30. Chenfeng means 'Morning Breeze'.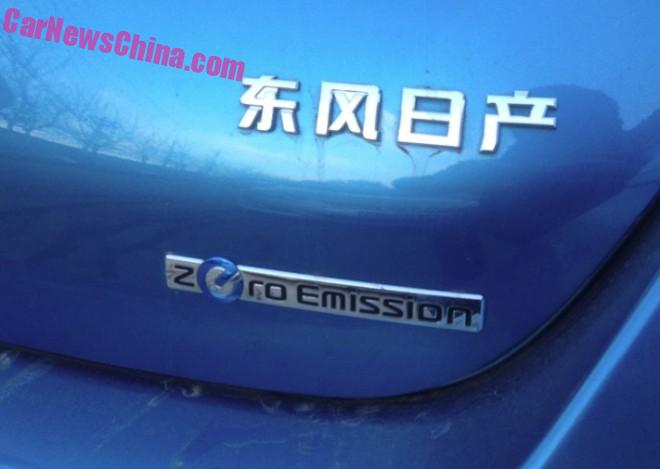 Characters write 'Dongfeng Nissan'. Zero Emission? Not quite, as it runs on coal-fired electricity. Adding more EV's is not the only answer to the famous Beijing smog.