A truly magnificent Nissan Silvia coupe, seen on the 'Revival Tuner Showdown' on the Goldenport race track in Beijing, China. The great 'San is painted heavenly blue with a black roof, and further dressed up with a body kit, an intercooler-grille, black mirrorsm and racy black five-spoke wheels with a blue rim.
On the roof was a painting with scare space creatures living in a scare space world.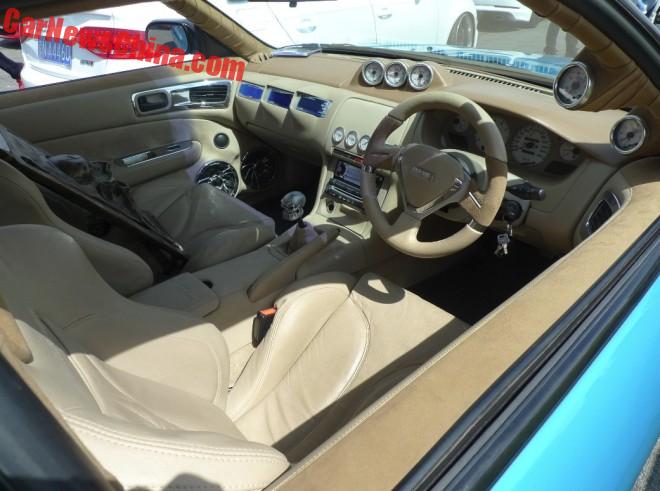 A beautiful beige interior with a shiny skull for a gear knob, LCD screens for the sound system in front of the passenger seat, and extra dials on dash-top, center console, and on the right A-pillar. And best off all; it has normal transparent windows instead of the usual tinted stiff, allowing for the sunlight to enter, and shine on all this pretty.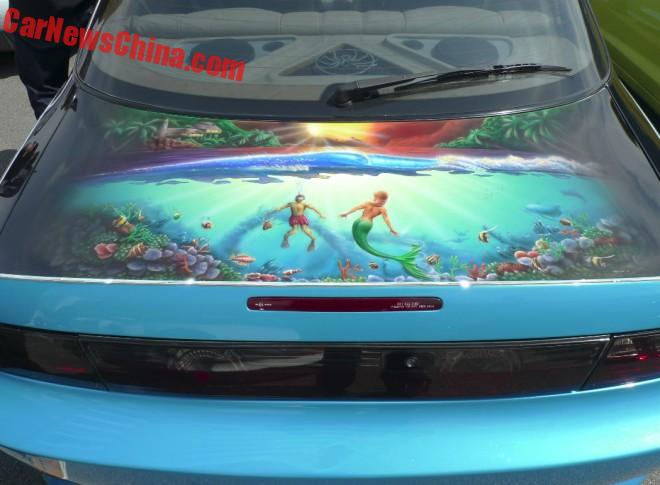 On the boot lid a drawing depicting a scuba diver looking at a mermaid's tits.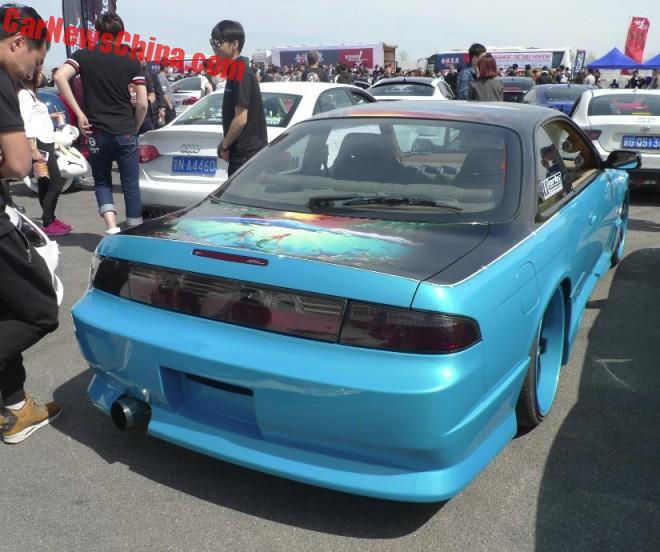 There are two speakers behind the panel between the rear lights, so this car can play from the back.
The fourth generation 'S13' Nissan Silvia was made from 1988 until 1994. It was a very good looking car, powered by 1.8 and 2.0 engines, non-turbo or turbocharged. The Chinese tuner who modified this great blue car has luckily left the original lines intact, and played only with the non-essential flow.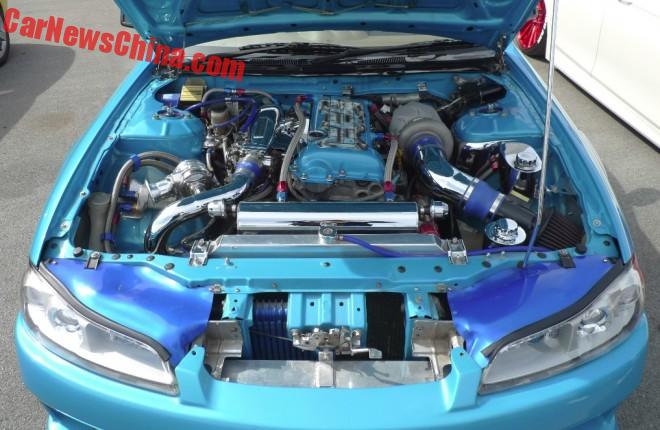 Later on I met the same car again and had a look at the engine. The base block is from the 2.0 turbo, but is has been modified to the max and is said to have an output of 500hp now, up 300 horses from the original. Power goes to the rear wheels. Speed!, heavenly blue speed.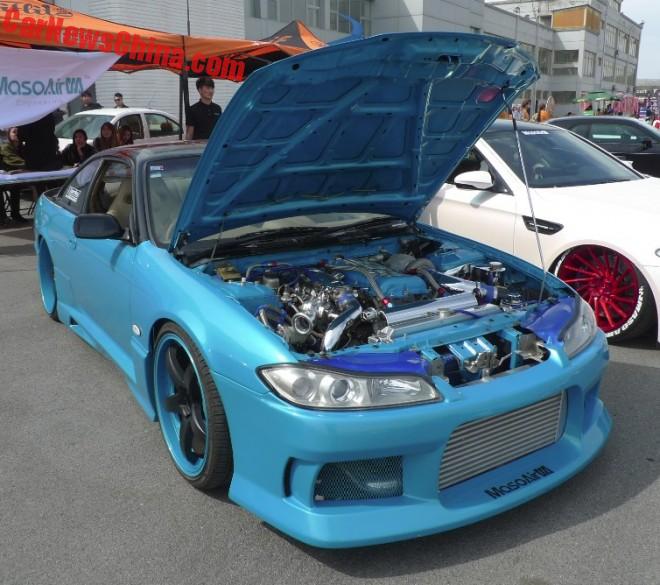 Beauty under the bonnet.