More Spy Shots of the new Mazda CX-4, the production version of the Mazda Koeru concept. The CX-4 is a rather good looking, hips!, crossover SUV that will have its public debut on next week's Beijing Auto Show and launch on the Chinese car market in June.
The interior with a clean tunnel ans dash. Touch screen on top. Sporty dials. Seats in white leather, mixing with light brown wood panels and a lot of black plastic.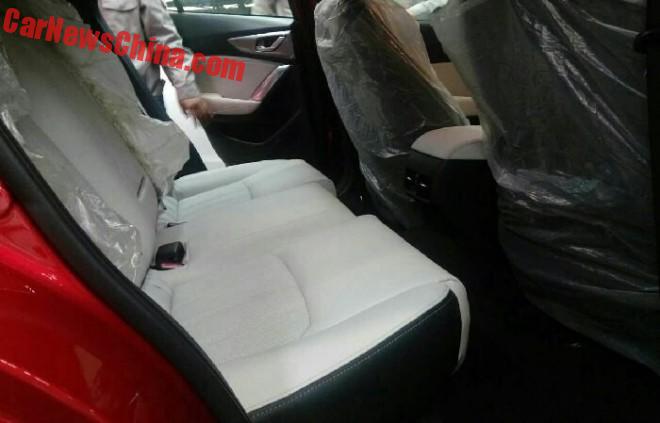 The rear bench is big enough for two adults and grandma.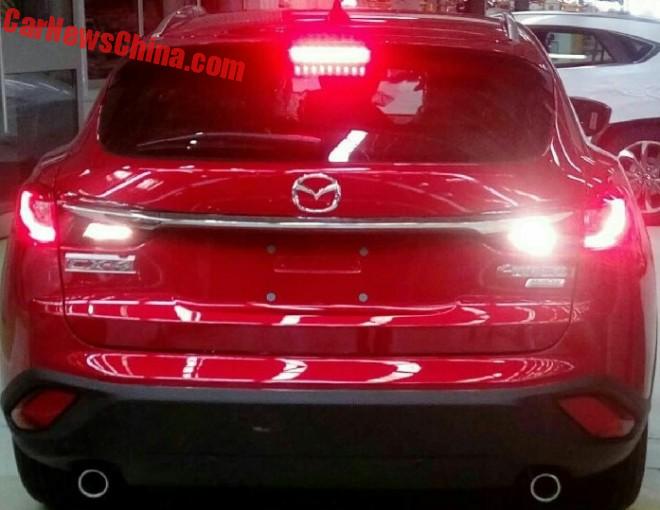 Lights are big and narrow, connected by a shiny chrome strip.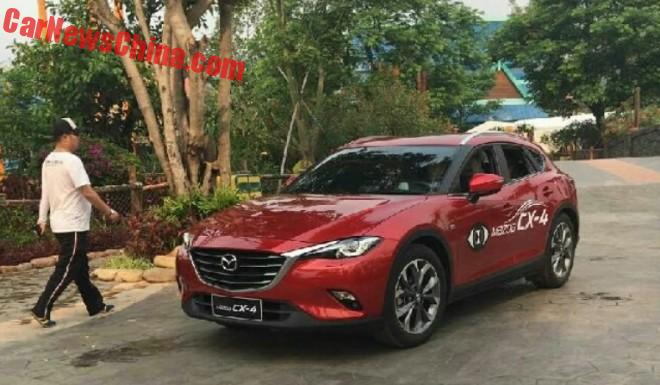 The car on the photos is the China-made variant of the CX-4. It will be manufactured by the long running FAW-Mazda joint venture, based in the cold north eastern city of Changchun. Price will start at 159.800 yuan and end at 198.900 yuan.
There will be two four-cylinder petrol engines available:a 2.0 with 158hp and a 2.5 with 192hp. Mazda strangely stays put with big engines, instead of going for the popular and tax-friendly small turbocharged engines. Lone transmission is a six-speed automatic. Size: 4633/1840/1535, and wheelbase is 2700.
The CX-5 will be positioned as a slightly smaller and more sporty alternative to the CX-5. The cars are very close, the CX-4 is 78mm longer, width is the same, 175mm lower, and wheelbase is the same too.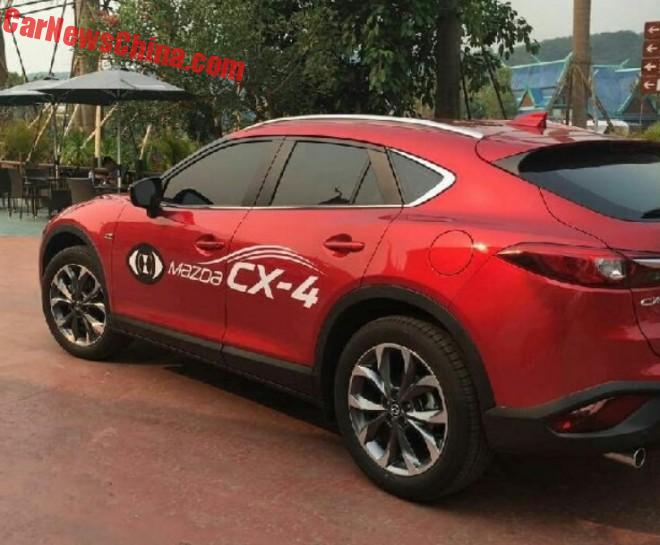 Pipes are poorly integrated in the bumper section. They are really not integrated, hanging there in nowhere land. Not very pretty, and that on such a pretty car. Alloys are looking good.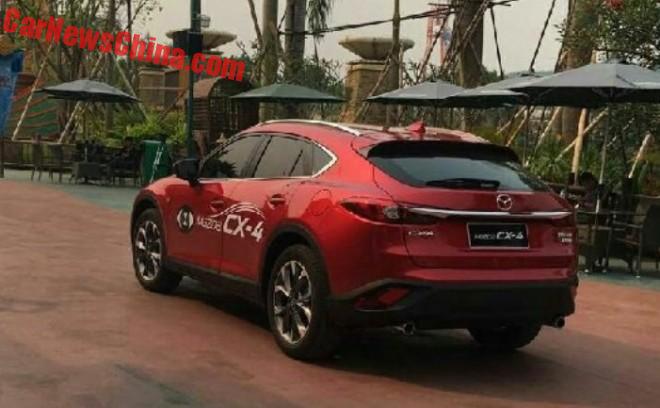 Driving away, to Beijing we bet. We will be there too…