A great gray Audi TT Coupe, Spotted in China on a parking lot on a compound in Beijing. The good old Au' was in great shape, clean and mean, no rot or rust, and mostly original bar for the slightly too-small wheels and after-market alloys. Lower part of the bumper was loose in the right side.
The interior looked good with leather a bit worn. Red floor mats and red bring-luck thingy on the mirror are later additions. Gear lever still incredible racy.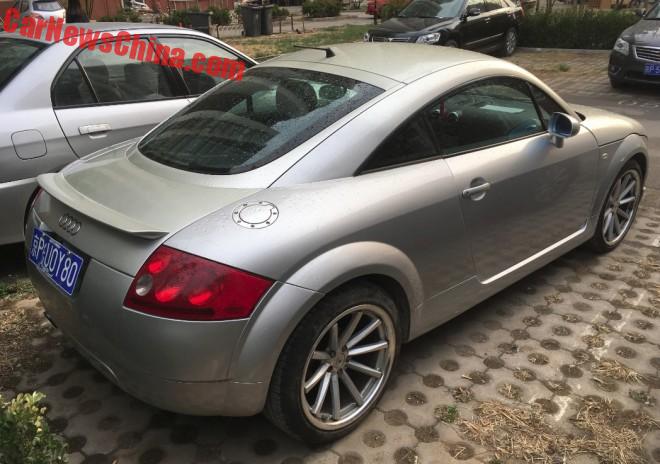 The first generation Audi TT was made from 1998 until 2006 with a facelift in 2003, this car is a pre-facelifted example. The TT was available with various engines including a 1.8 turbo in various variants and a super hot but heavy 3.2 V6. There were no engine badges on this car but pipe and trim level point to a low-spec car, probably powered by the 180hp 1.8 turbo.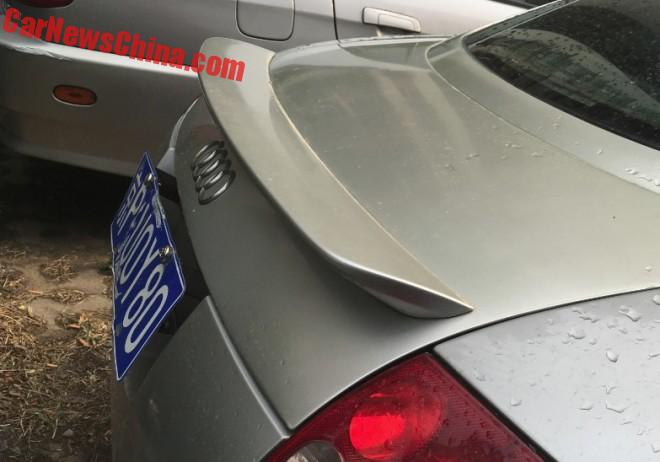 The infamous wing that Audi added after the original wing-less TT proved prone to dangerous accidents during sudden changes or direction at high speeds. Audi designed the wing, and some changes to the suspension, to improve stability. The wing worked but ruined the rear part of the ultra sleek design.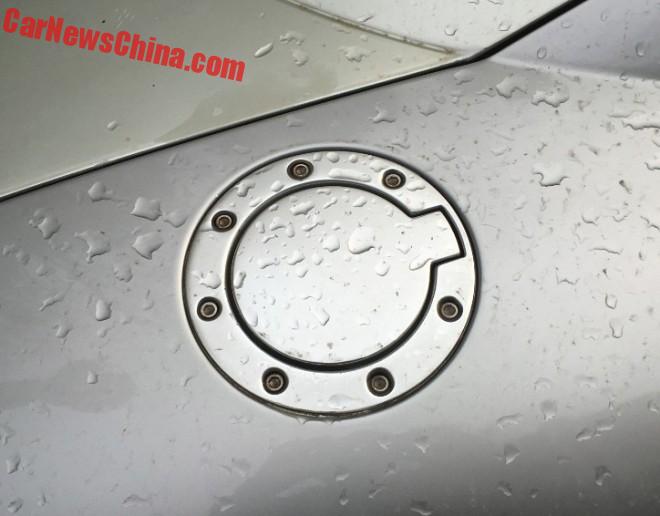 The first generation Audi TT was never officially sold in China, but some arrived via diplomatic channels, the gray market, smuggle, and other misty ways. This fine gray colored example is only the second one we meet in country, after another gray car with a really big wing.