The production version of the already quite famous Qiantu K50 full-electric supercar will be unveiled on the Beijing Auto Show next Monday. Bar a few minor details it will look like the car on the photo above. Qiantu will also debut a concept roadster version of the K50.
The Qiantu K50 debuted as the Qiantu K50 Event! on last year's Shanghai Auto Show. The somewhat awkward Event! name has happily been killed off. The K50 is a further development of the CH Auto Event concept that debuted back in 2014.
Production of the K50 was confirmed in October 2014. The company that builds the cars is called Qiantu Qiche (前途汽车), which literally translates as 'Future Auto'. CH Auto (web), a major Chinese automotive design & development company, is the largest shareholder of Qiantu Qiche.
The company has a brand new factory in the city of Suzhou in Jiangsu Province. The factory will have an annual capacity of 50.000 cars. The product mix will consist of the K50 and two other electric cars that will be launched from 2017.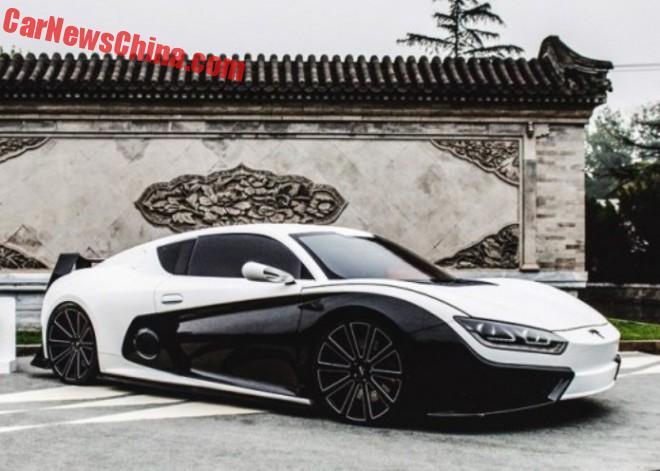 The Qiantu K50 is powered by two electric motors, one on the front axle and one on the rear axle. Combined output is 408hp and 650nm. Top speed is 200 kilometer per hour and 0-100 is gone in 4.6 seconds. Range is a decent 300 kilometer. The K50 will go on sale in the fall for 700.000 yuan or 108.000 USD.