The new Guangzhou Auto Trumpchi GS8 has been launched on the Beijing Auto Show, a huge beast of a car with a bulge on the bonnet and a heavily chromed grille. This is the production version, it will hit the Chinese car market in September, priced around 150.000 to 200.000 yuan.
The brilliantly designed LED lights are the highlight of the front end.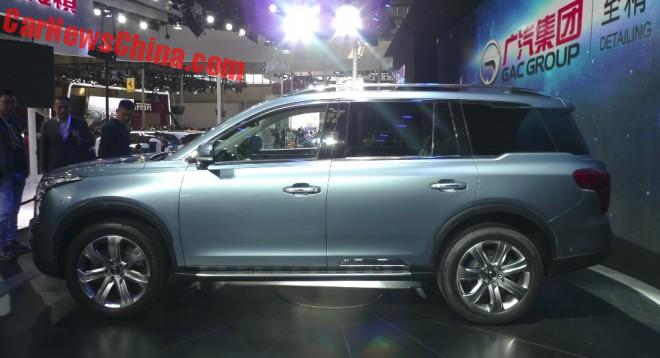 There is a knick above the third-side window and a knack below it. B and D pillars are rather wide, making for a 'safe' looking body. Wheels could be a little bit bigger but shiny alloys are great.
The Trumpchi GS8 is powered by a 2.0 turbocharged four-cylinder engine with 188hp and 300nm, mated to a six-speed automatic gearbox, sending horses to all four wheels via a new four-wheel drive system trendily called 'i-4WD'.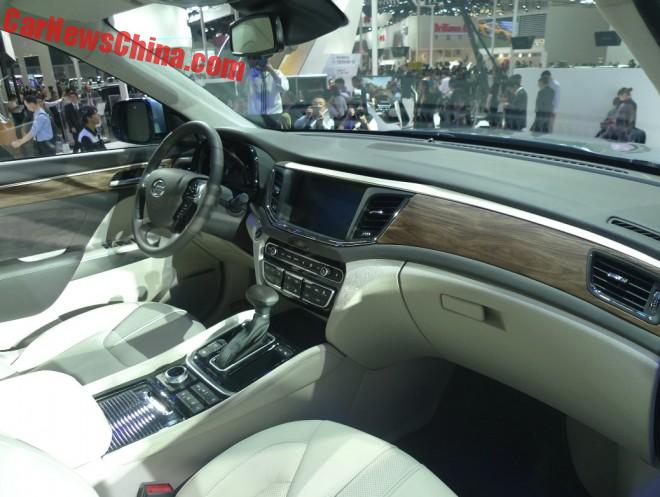 Interior looks fine too with the exception of the steering wheel which seems a bit too cheap compared with the rest of the place. Wood is good and the leather soft. Touch screen is big enough but there are still a load of buttons below it, indicating the screen doesn't control all that much.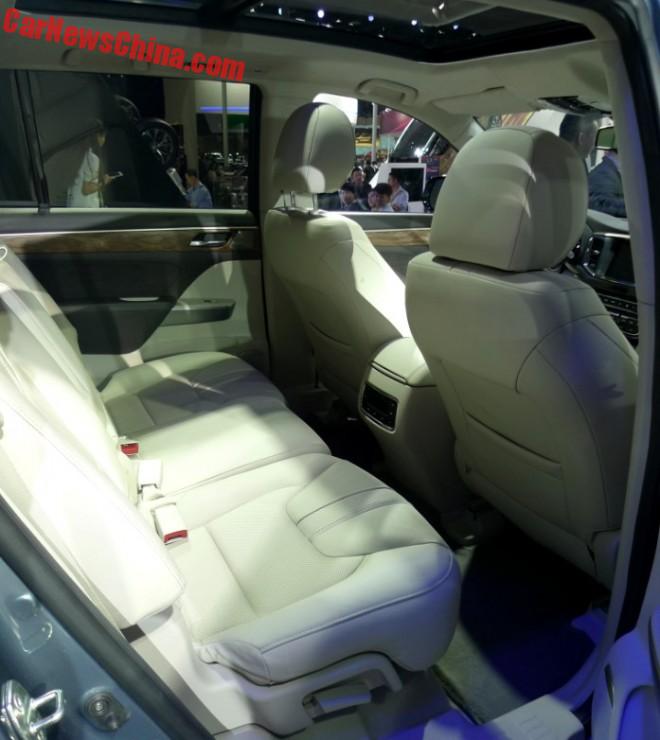 Enough space for three, and…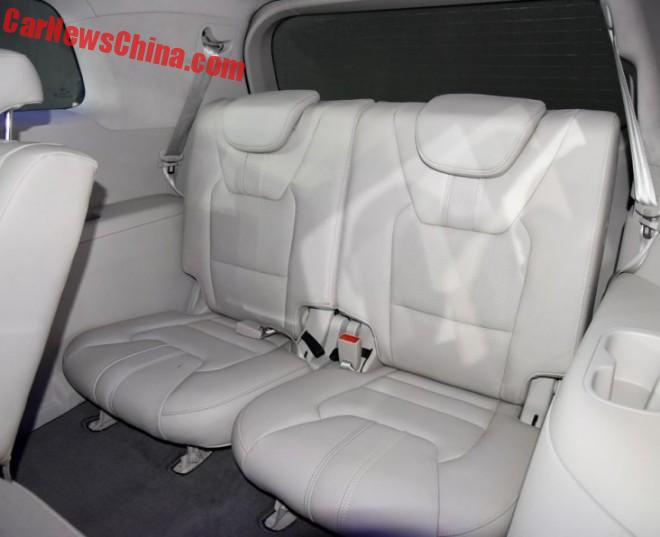 … two more in the far end. The GS8 is a seven-seater but when you use all the seats you cannot take much bags.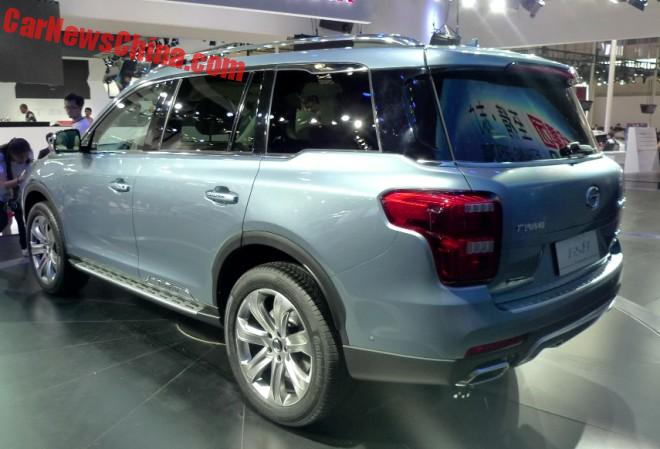 lights too big here, distracting from the otherwise clean lines, with a fine little ass popping out below the rear window.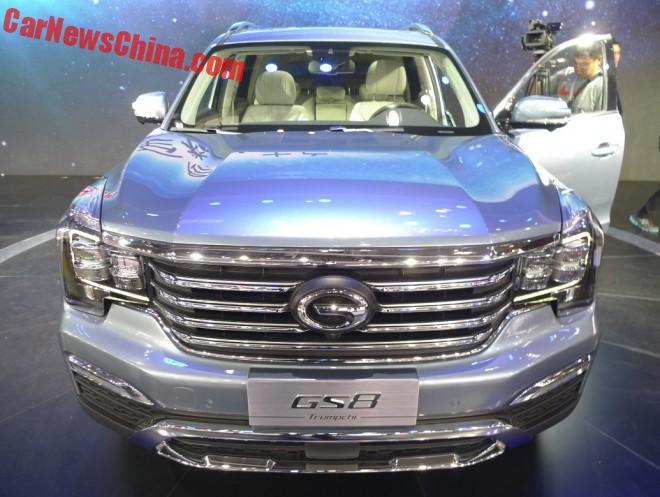 It has a chrome strip on the bonnet itself, then comes the grille with the enormous Guangzhou Auto badge, than the bumper, and then even more shiny stuff around the air duct below the bumper. A complex design, but it works. For a complex design that not works, please see the Koleos.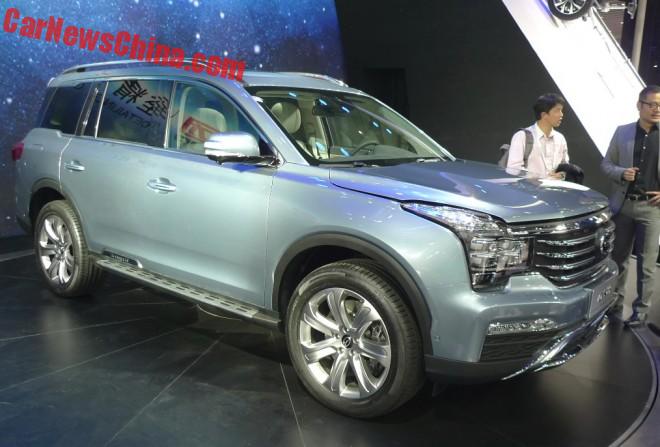 The new Guangzhou Auto Trumpchi GS8 SUV from China.