The Dongfeng Fengnuo E300 electric sedan debuted on the 2016 Beijing Auto Show. 'Fengnuo' is a sound translation of 'Fluence', which relates to the Renault Fluence, and more specifically to the electric Renault Fluence Z.E., where this E300 is based on. The front has been redesigned with a new bumper and grille, but they are otherwise the same.
The Renault Fluence Z.E. Currently only manufactured in South Korea, where it is called the Samsung SM3 Z.E. Production in Turkey for the European markets ended in 2014.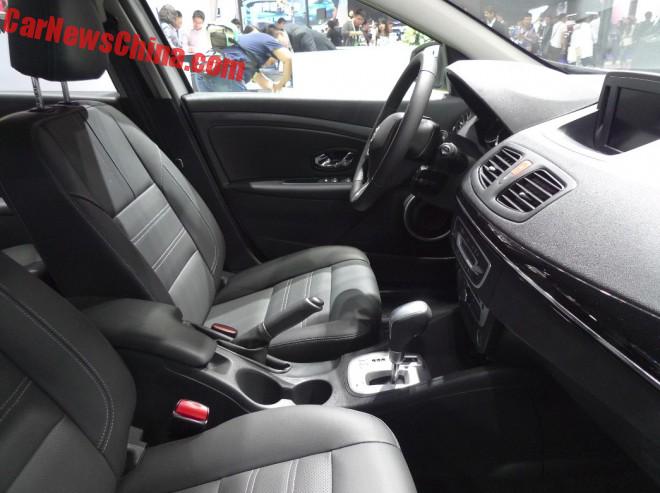 The interior is exactly the same as in the Fluence Z.E. bar for the Dongfeng badge on the wheel.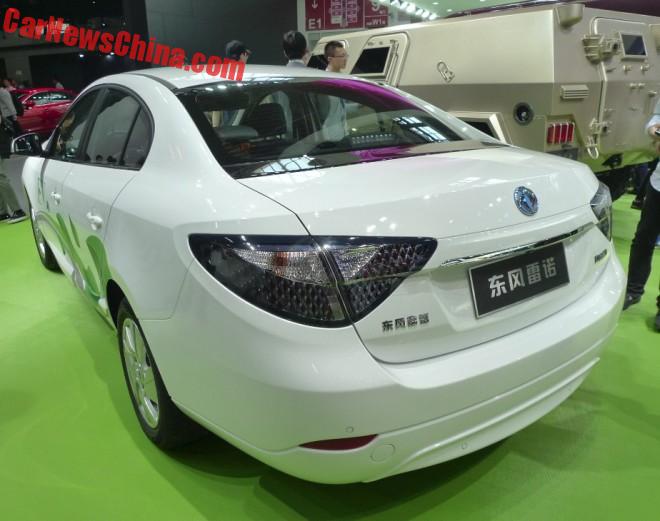 No differences at the rear except again for the badge and name tags.
The Fengnuo E300 is manufactured in China by the Dongfeng-Renault joint venture, but it will only be sold under the Dongfeng name. Power comes from an electric motor with 94hp and 226nm, mated to a 22kWh battery. Range is 185 kilometer which is very short even for Chinese standards, even relatively low-tech locally developed electric cars have a range of at least 200 kilometer these days, and usually more.
One might wonder why Dongfeng still bothers with this one, it also doesn't look very good. As far as the plans stand now the Fengnuo E300 will hit the Chinese car market sometime in Q3.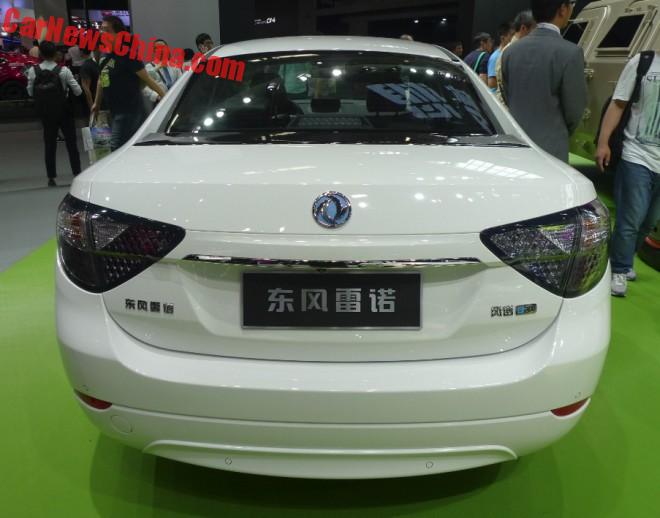 Tag on the left and license plate: Dongfeng Renault. Tag on the right: Fengnuo E300.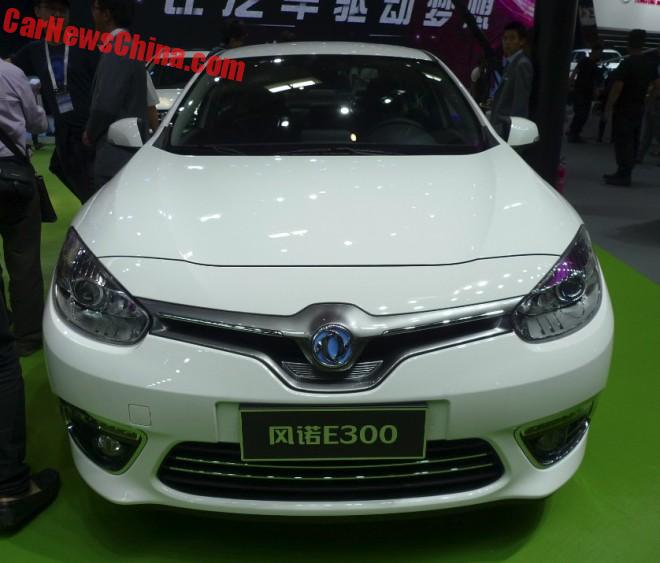 Blue Dongfeng badge because blue = green.