Haval brought two concept cars to the Beijing Auto Show, one new and once recycled. We start with the new one, called Haval HB-02. It previews a premium mid-sized SUV that will be positioned somewhere between the Haval H8 and Haval H9.
The HB-02 has a blue Haval badge. That is a thing. Blue badges stand for the standard non-sporty cars, while red badges stand for the sporty ones. So far Haval has only used this distinction on concept cars.
It is a good looking car with some sharp creases, a knack in the side window, and a very sharp end of the third-side window.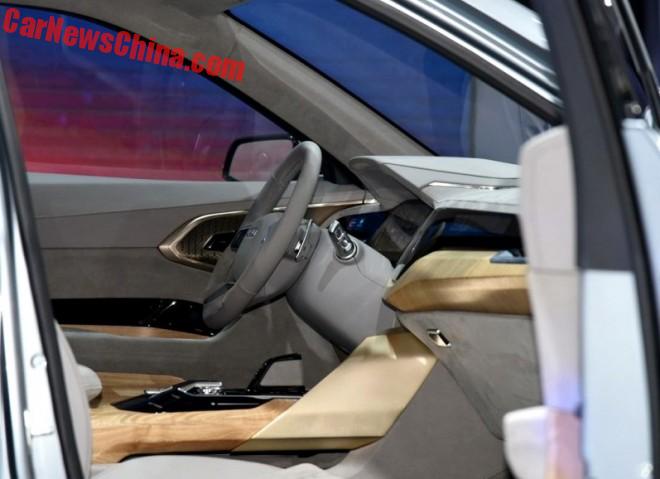 The interior looks great with light colored wood, alcantara, and gold colored panels in the doors.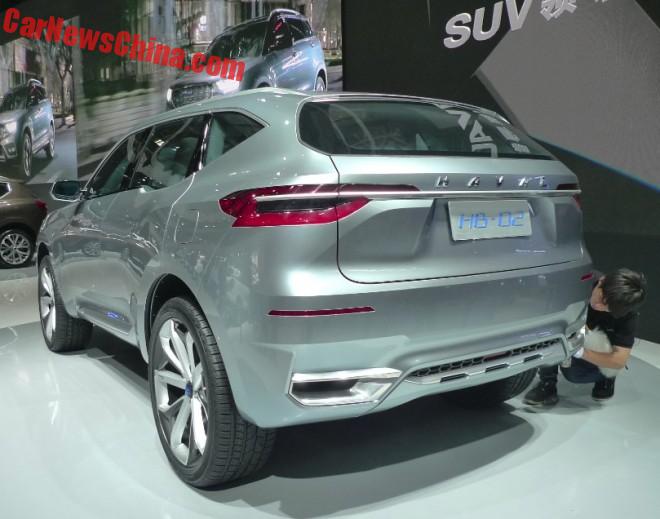 Very nice from behind with fashionably small lights connected by a trendy shiny strip. Bumper section is clean, with shiny pipe tips on each side.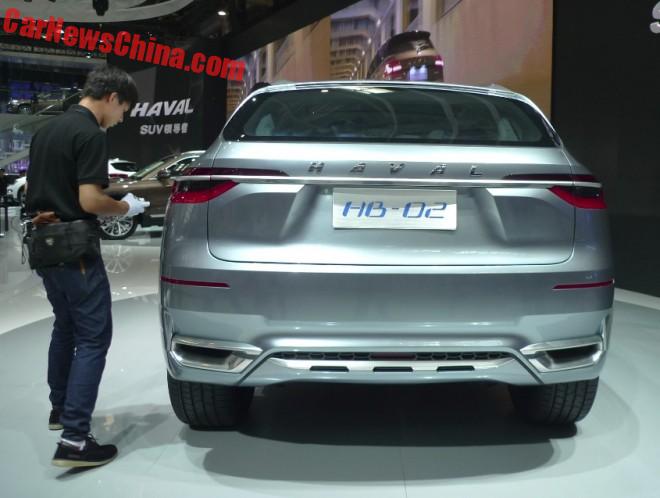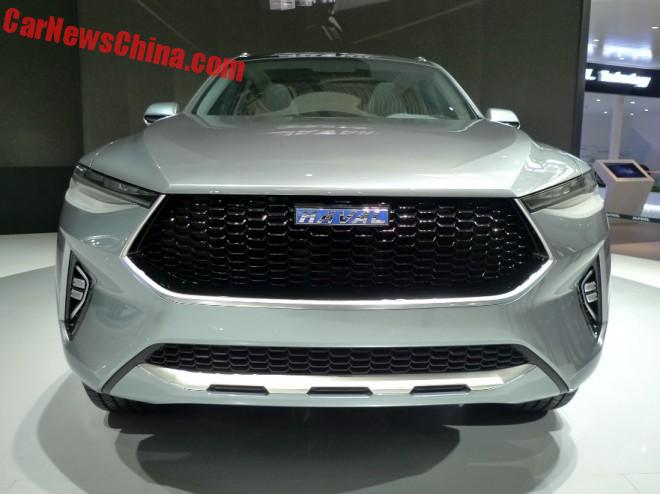 Front lights too are very small, but the grille is a giant. Bulged bonnet is beautiful.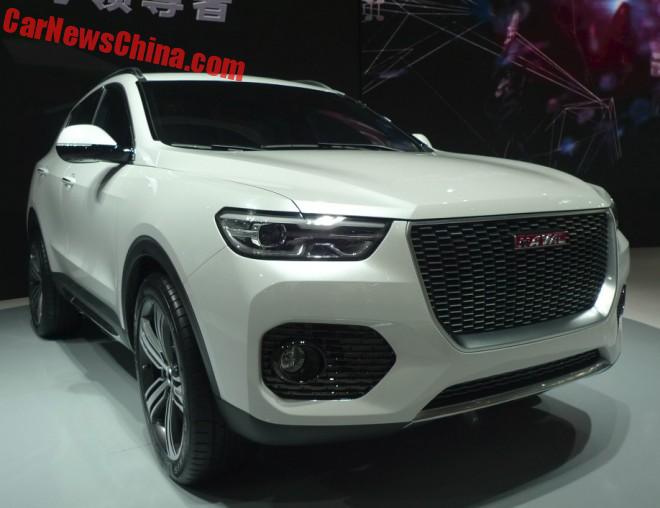 This is the HR-02. It is not new. It is a recycled concept car, based on the 2015 Haval Concept R. They changed the lights, the bumpers, and the color, making it look slightly more realistic and production-ready than before.
The HR-02 has a red badge, like the Concept R. In 2015 we also saw the blue-badged Haval Concept B, which was basically a Concept R with another grille. This Concept B is heading for production for sure, and it now seems likely that the HR-02/Concept R will follow.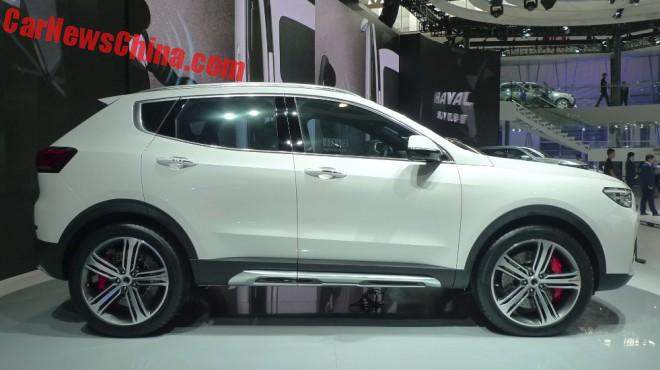 Not new, but still good looking.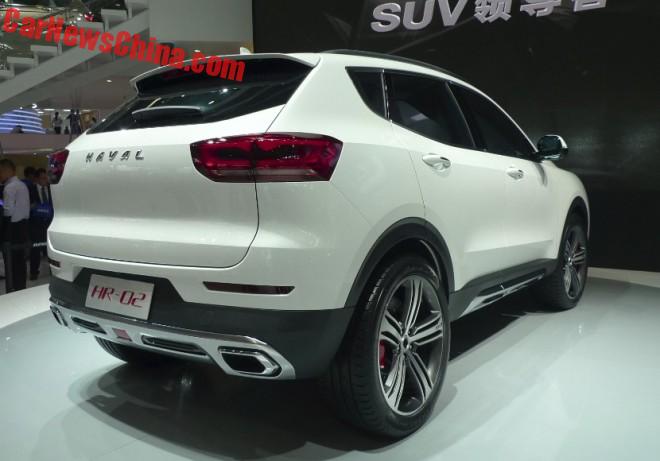 Rear lights got smaller compared with Concept R, and lower has seen some changes too.
No word on power or specs, but Haval has a whole range of 1.8 turbo, 2.0 turbo, and 3.0 turbo petrol engines that would fit fine in these SUV's. Haval however seems to miss the hybrid and electric boats, and that is a reason to start worrying a bit about the brand. Haval really was the only Chinese automaker without any NEV car or concept car on show. They also got completely rid of the Great Wall name, it was Haval only everywhere.