Dongfeng launched the HUV Concept on the 2016 Beijing Auto Show. It is the second vehicle with such a name and of such a kind. The first HUV debuted in 2012 and in 2013 we heard it would see production, but that never happened. The new HUV looks pretty much production ready, and it has been moved under the Fengshen brand, which also indicates Dongfeng has plans to bring it to the market.
The latest HUV has much better looks than the old one. Still square, but hip, in a Toyota FJ-Cruiser style. Rear door handle hidden in the C-pillar. Off road tires with matte gray sporty five spoke alloys. Big roof rails for ferrying the canoe.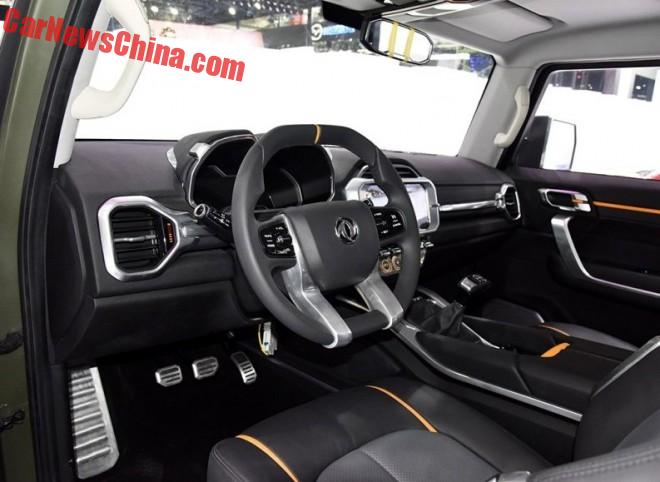 The interior was still a bit concept-ish but the overall shape seems good for production.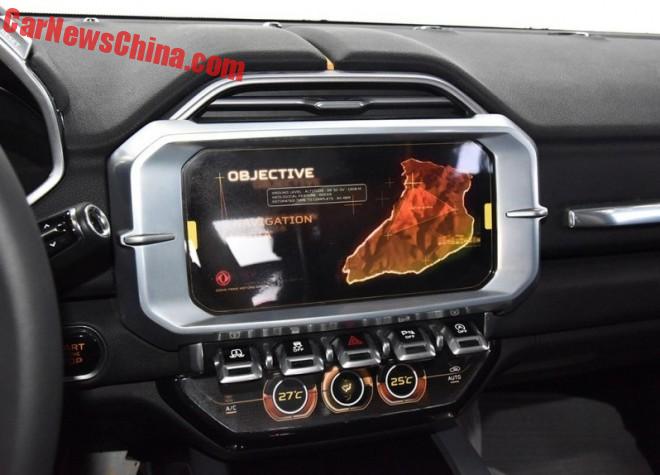 The center stack is very cool with a navigation system asking for your 'objective', instead of for your destination.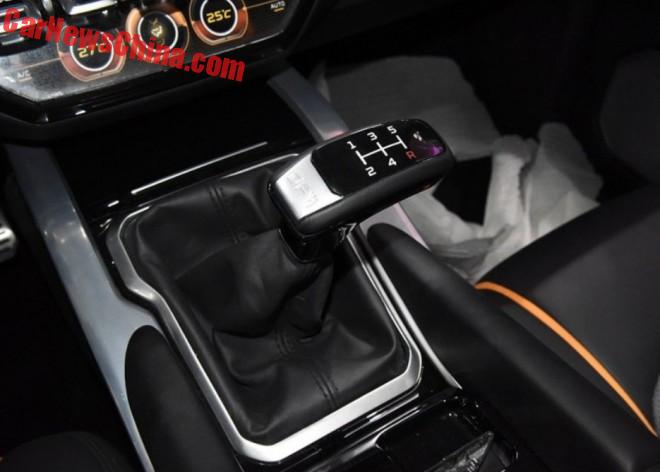 Shape of the gear lever is brilliant, cool-agricultural-military kind. Dongfeng didn't say what was under the bonnet. The old HUV had a 170hp 3.0 turbo diesel. That won't cut it in 2016. But Dongfeng has enough engines on the shelve that could be used to propel the HUV, including turbo petrols and big diesels from the commercial-vehicle division.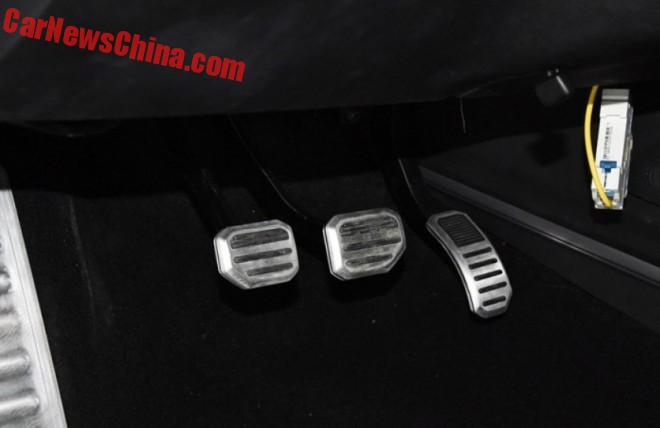 These pedals need to be more manly. Bigger!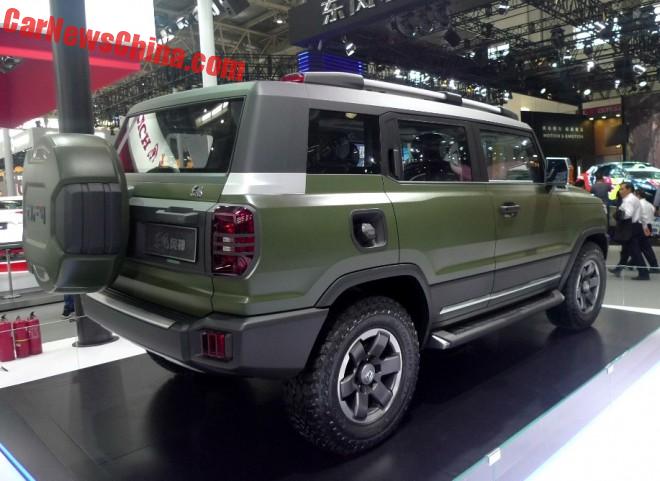 The HUV would make a fine competitor for the Beijing Auto BJ80C, which is priced at a steep 280.800 yuan, and powered by a 250hp 2.3 petrol turbo. When the old HUV came out there also was a lot of talk about a military version, but we haven't heard much about that anymore.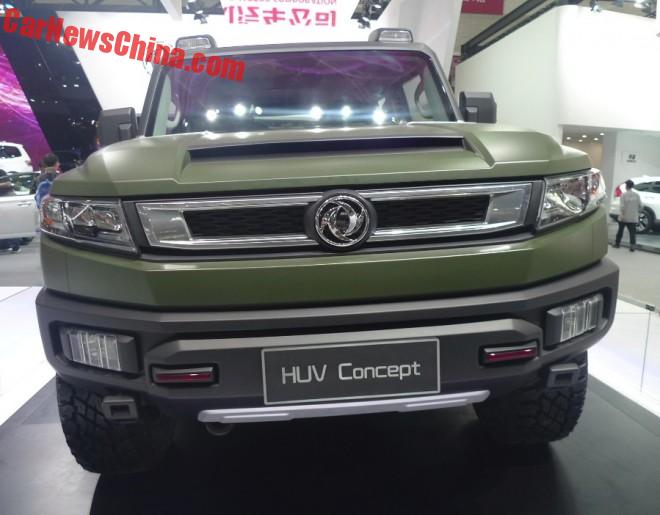 Air duct in the bonnet point at a turbocharger. Large Dongfeng badge on the otherwise rather modest grille.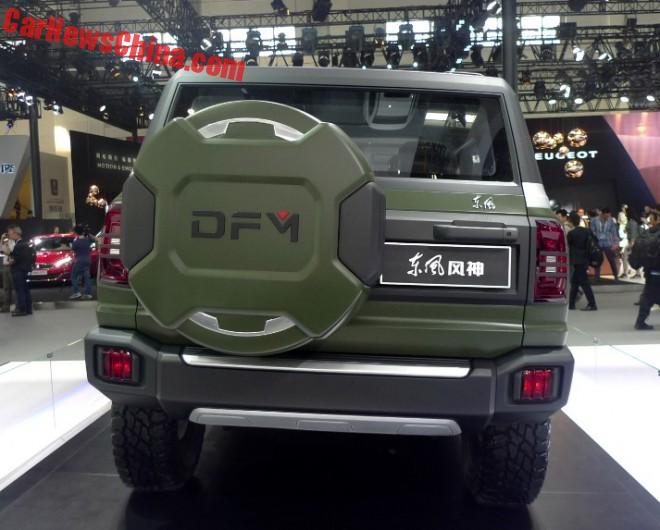 DFM for DongFeng Motors. On license plate: Dongfeng Fengshen.
The second coming of the HUV, probably for real now.