Local Chinese automakers are launching more EV's in one week than the rest of the world in one year. The latest addition to the buzzing fleet is the BYD Yuan EV, a full electric variant of the BYD Yuan SUV. The Yuan EV will be launched on the Chinese car market in H2 for about 150.000 yuan.
This is the Yuan.
Price for the petrol versions starts at 59.900 yuan and ends at 121.900 yuan. Price for the hybrid version starts at 209.800 yuan and ends at 249.000 yuan.
Engines:
1. 1.5 liter with 109hp and 145nm, mated to a five-speed manual transmission, front-wheel drive.
2. 1.5 liter turbo with 154hp and 240nm, mated to a six-speed DCT, front wheel drive.
3. the hybrid. Petrol engine is the turbo-less 1.5 with 109hp and 145nm. This engine is combined with two electric motors, one powering the rear axle, and one powering the front axle, assisting the petrol engine. The combined power of the two motors is 147hp and 250nm, making for a grand total of 256hp and 395nm!
The new EV version will get the electric motors of the hybrid, with the same total output of 147hp and 250nm. One motor on the front axle, one on the rear axle. Range will be about 250 kilometer.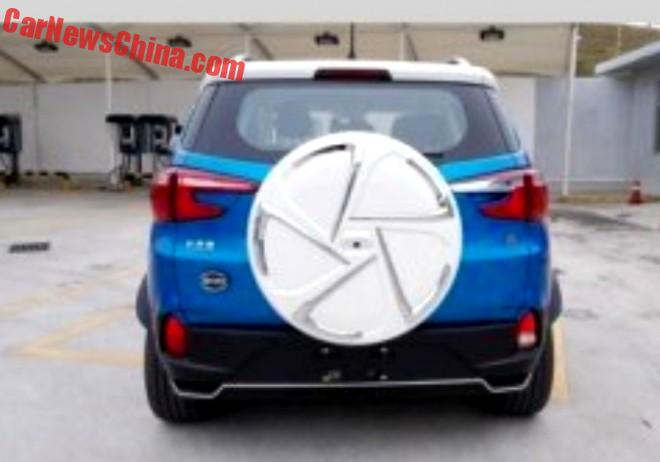 Spare wheel cover is big enough for an additional battery pack, we bet.