The new Honda Avancier will be launched on the Chinese car market in the fourth quarter of the year. Price will range from around 220.000 to 250.000 yuan. The Avancier debuted on last month's Beijing Auto Show, it is the production version of the Honda Concept D SUV.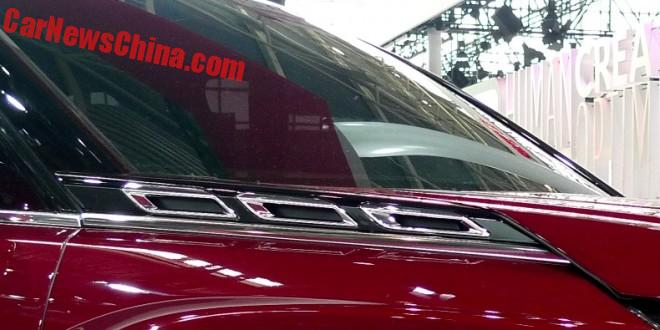 Fake air vents in the bonnet, just in front of the windscreen. That is kinda bad.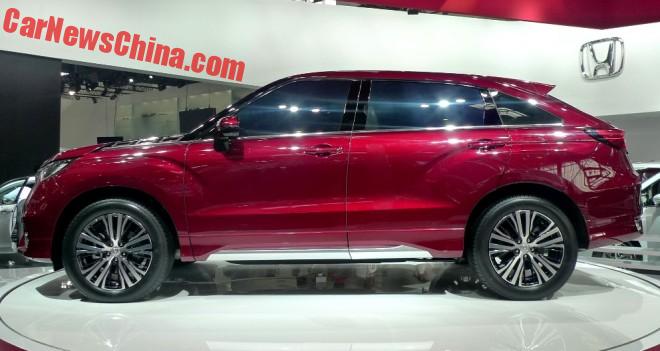 A bulbous and busy design with an SUV-coupe rear end.
The Avancier will be the new flagship of the Honda brand in China. There are no plans for export to other countries. It will be manufactured by the Guangzhou-Honda joint venture. It will be positioned above the Honda CR-V to compete with cars like the Buick Envision, Ford Edge, and the Toyota Highlander.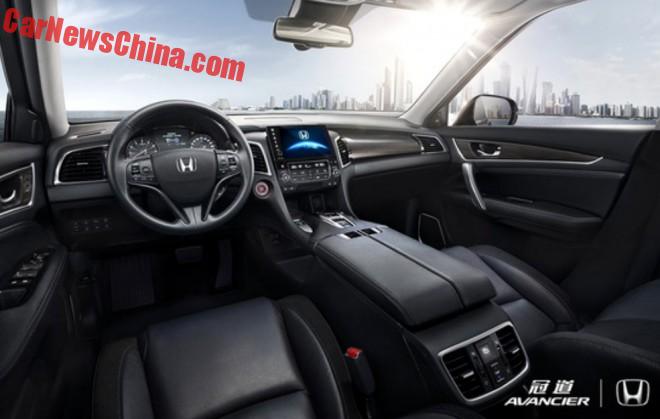 Honda had two Avanciers on the Beijing Auto Show, but they didn't show the interior, and they didn't allow anybody close enough to sneak shot some pics. The cars on show were likely just body shells without much inside. Happily, Honda did release some official images of the interior, showing a rather dark place, loads of gray and black, lighted up only by a few chrome bits.
Dials are conventional, steering wheel doesn't look very 2016, the screen seems big, but…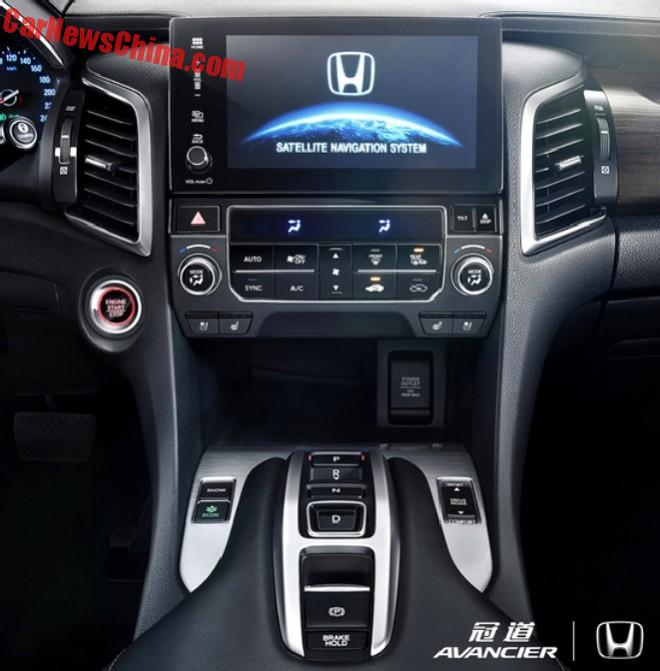 … the actual touch-area is rather small. There are also a lot of buttons everywhere, indicating the screen does not control very much. Center tunnel looks cool with tech-y drive-selector and hand brake.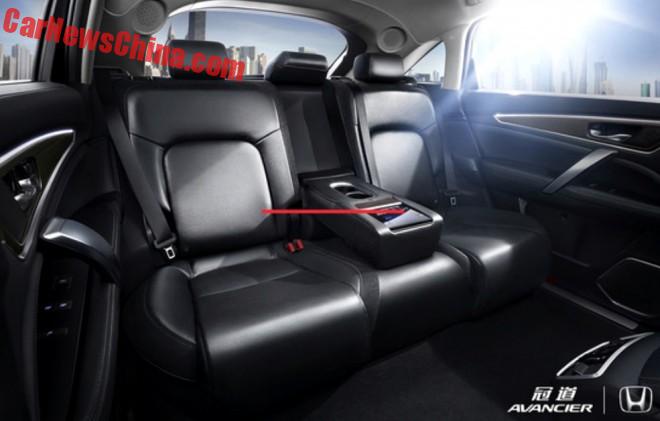 The interior with two large seats and a very small one squeezed in between. The arm rest holds a fancy touch screen to control the aircon. Honda seems very proud of that, so proud indeed they drew a red line on the image to point it out. But. If they can make that, why they didn't move the aircon controls for the front from the stack to the touch-screen system?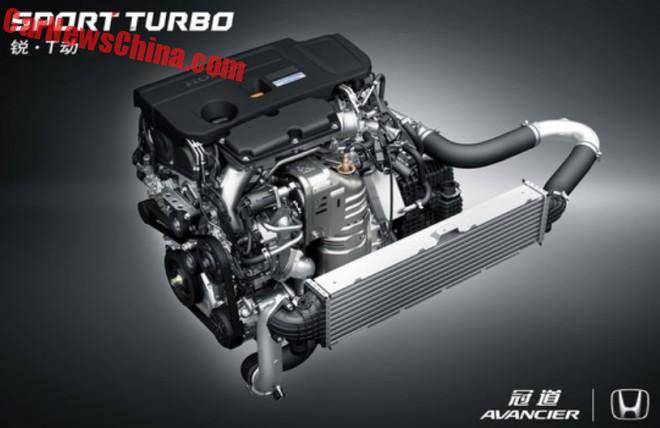 The engine is a 2.0 turbo. Honda calls it the 'Sport Turbo', because the Avancier will be marketed as a sporty car. The 2.0 turbo Sport Turbo will be mated a racy nine-speed automatic. Output of the engine is yet unknown, but we bet on some 250 horses. For size we only got the wheelbase: 2820.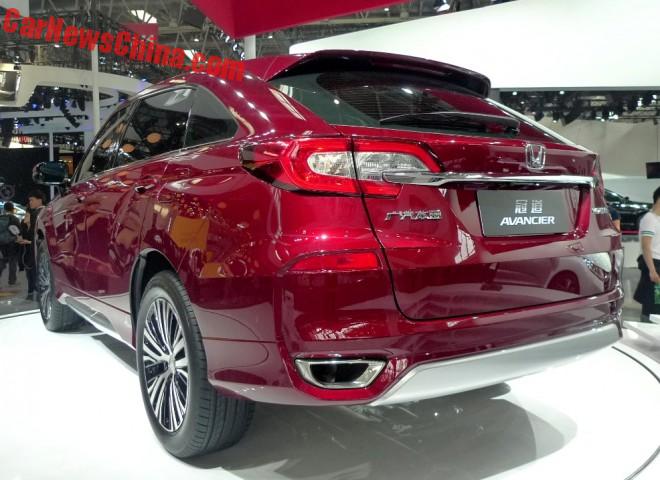 Lights are large, and connected by the ever present shiny strip. Exhaust pipe tips are real, a rarity these days, I saw the pipes inside.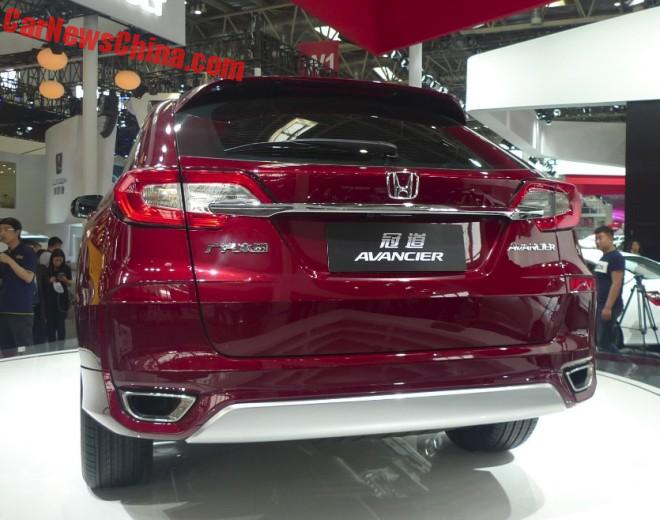 Lathe Honda logo, Guangzhou Honda badge on the left, Avancier on the right. Chinese name is Guandao (冠道).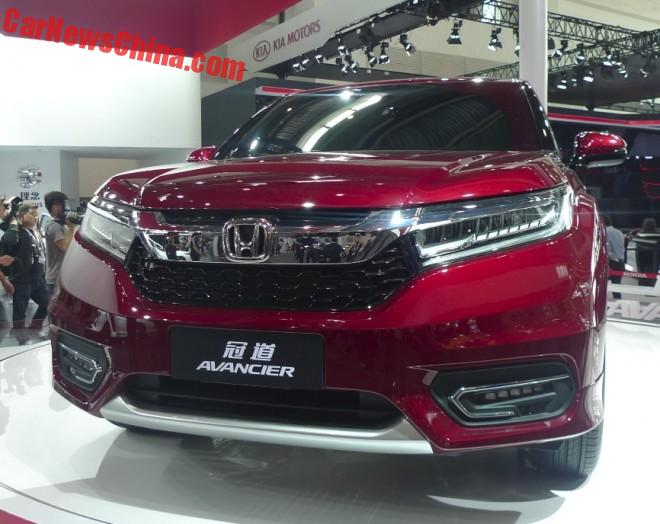 A very flashy grille with rather beautiful LED headlights. They will shine in Q4…