Chinese women like to crash cars. Today we have a specimen rear-ending a modified Lamborghini Aventador Roadster into a Mercedes-Benz GLA. The accident happened yesterday on the Third Ring Road in Beijing, close to the Hilton Hotel. The long-legged girl in white shorts was at the wheel, she is the girlfriend of the famous Chinese actor-singer Yi Lifeng, who is believed to be the owner of the Lamboo.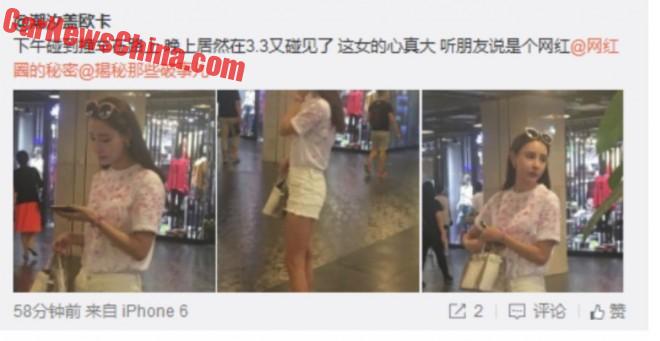 The girlfriend was spotted by amateur-paparazzi earlier that day in her natural habitat; a shopping mall. She should have stayed there..! Boyfriend Yi Lifang is so famous that the crash is big news, it now even has its own page on Weibo.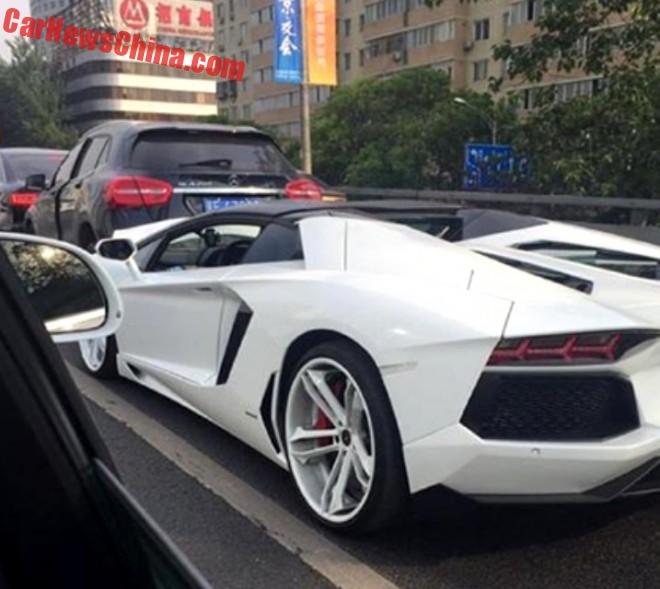 The Lamboo is painted in white with super-sized wheels, white alloys, and red brakes. It does not have license plates which means insurance won't pay a cent, even if the accident was the Mercedes' fault.
The Lamborghini Aventador LP 700-4 Roadster is powered by a 6.5 liter V12, good for 700hp and 690nm. Price in China starts at 7.38 million yuan or 1.2 million USD and repairs are notoriously expensive..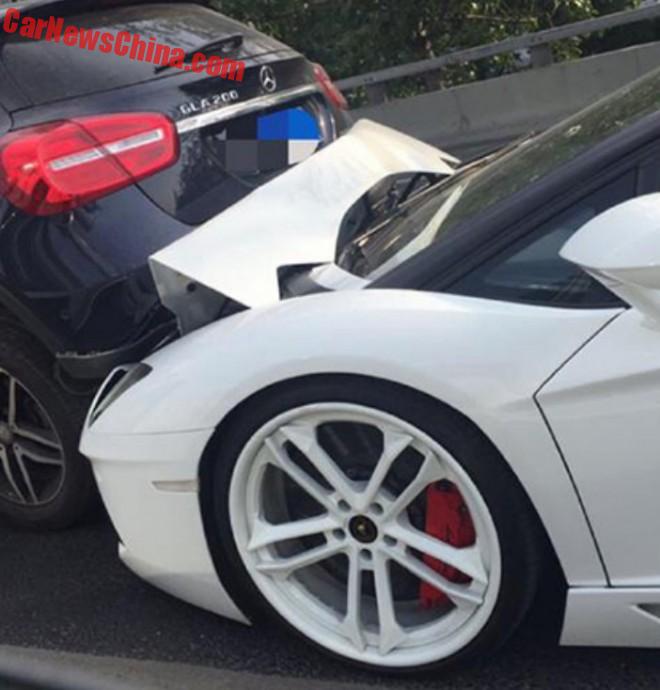 Good girl. The front is gone.
Well, lessons learned: 1. don't let the babe drive the supercar. 2. If you do let the babe drive the supercar, make sure she is worth the eventual damage of the unavoidable crash.