An elegant Audi A6L, Spotted in China on a parking lot on a sunny day in Beijing. The good Audi is wrapped is an eye smoothing matte blue wrap, and further dressed up with an extra shiny grille, darkened windows, and sporty wheels with five-spoke silver black alloys.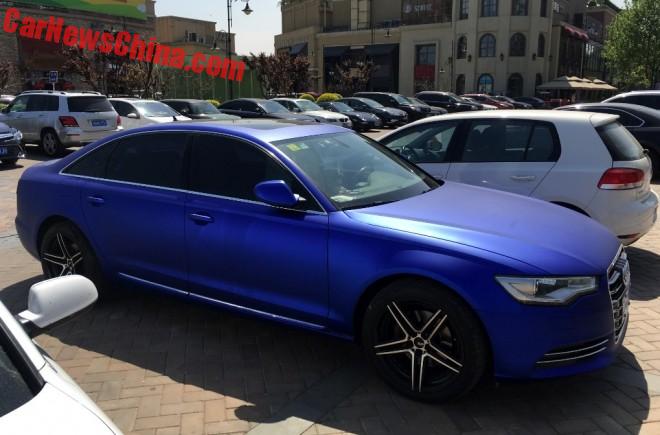 The wrap was of perfect quality and neatly extended over the mirrors, bumper, and door handles, and that is the holy trinity of a proper wrap. Shiny chrome strips around windows form a nicely decorated border between black windows and matte blue body. Shiny strip on the low end of the doors does not have a function and should have been deleted. Alloys are ultra cool.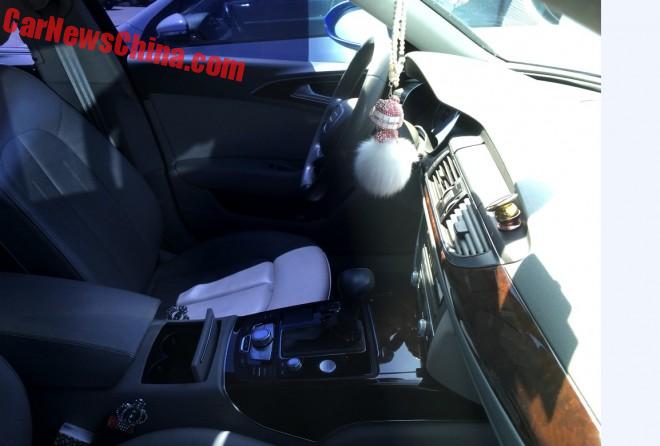 The interior is standard bar for the fuzzy doll hanging from the mirror.
The Audi A6L is a long-wheelbase variant of the Audi A6, made in China by the FAW-Volkswagen joint venture. Price starts at 415.000 and ends at 75.000 yuan. Engines: 190hp 1.8 TFSI, 204hp 2.5 FSI, 272hp 3.0 twin-turbo, and a 333hp 3.0 twin-turbo.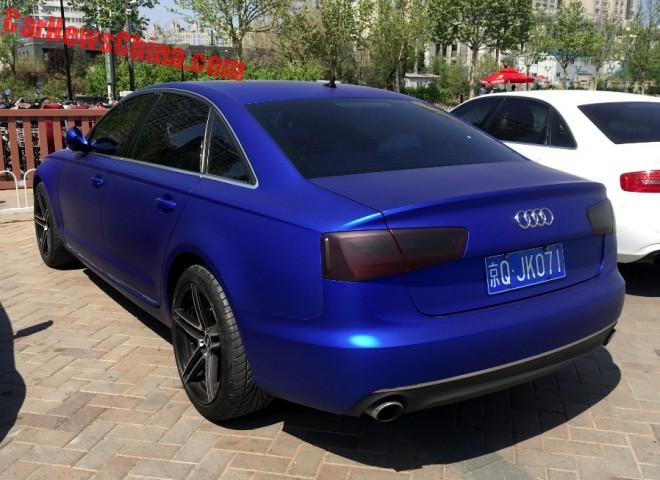 Darkened rear lights there.
We rarely see the Audi  A6L in modified form. The most popular factory color is still black. This matte blue car is a good start of something better. May there be more!