A fiery Tianjin Xiali TJ7131UL, Spotted in China in the Lido area in Beijing. The good Xiali was in a very good shape, painted in red with red bumpers and red mirrors, and fitted with original sporty wheels. The grille looked a bit tired but a good cleanup will fix that easily.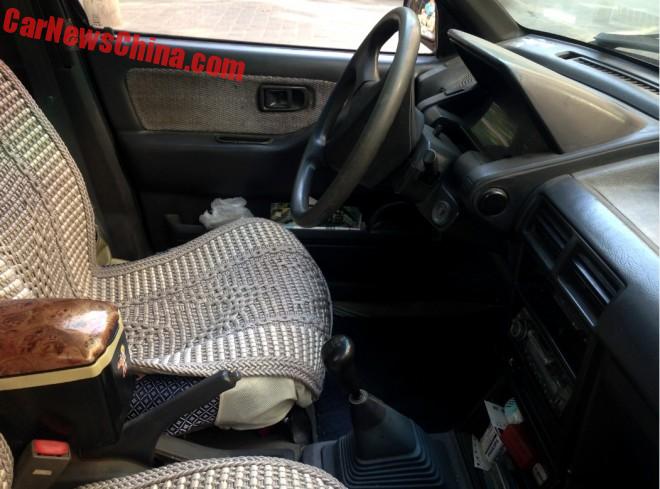 The interior was in a fine shape too. Original radio-cassette player, original steering wheel, and original upholstery. The seat covers and armrest-box are after market additions.
The Xiali TJ7131UL is a rather rare Xiali. It was extended by eight centimeters in the middle to create more space in the back. It was based on the TJ7131 which again was based on the Daihatsu Charade. Tianjin Auto had a license from Daihatsu to make the Charade sedan and hatchback for the Chinese market, and they called it the Xiali.
Size, standard:3995/1615/1385, wheelbase 2340.
Extended: 4075/1615/1385, wheelbase 2420.
The TJ7131UL was powered by a 1.3 liter four-cylinder petrol engine with an output of 84hp and 110nm, mated to a five-speed manual transmission sending horses to the front wheels. Top speed was 145 km/h and 0-100 took an endless 15 seconds! There was also a version available with a 1.0 3-cylinder, which had an output of 52hp and 77nm.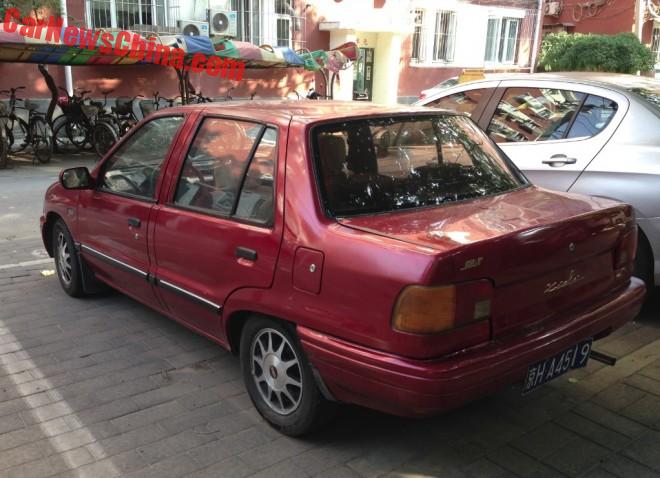 It is very rare to an old Xiali in such a good shape. Most are rotting away by the roadside or are on their way to the scrapyard, usually on the back of a flatbed truck. The owner of this red miracle must love his or her car very much, and for that we say 'good'. Note tiny exhaust pipe!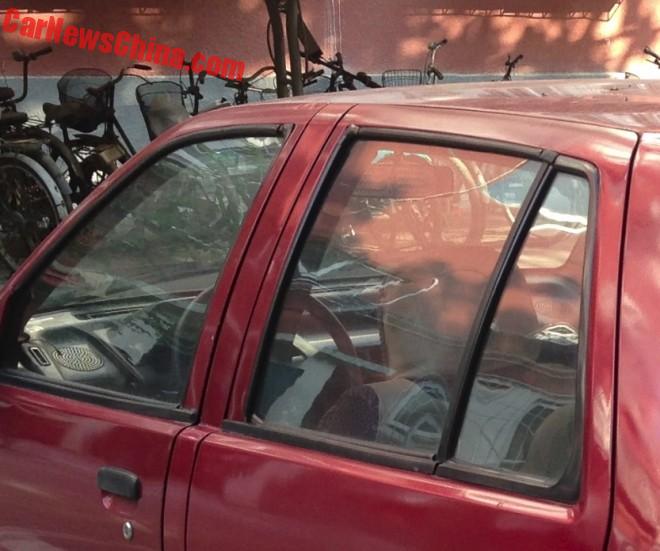 The extension is clearly visible between the doors.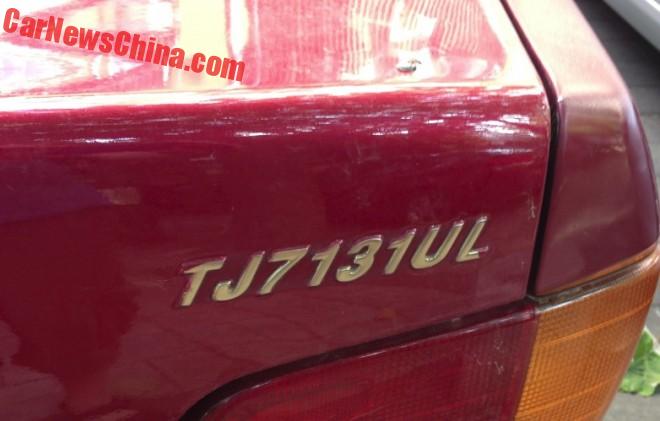 The TJ7131UL badge, in gold!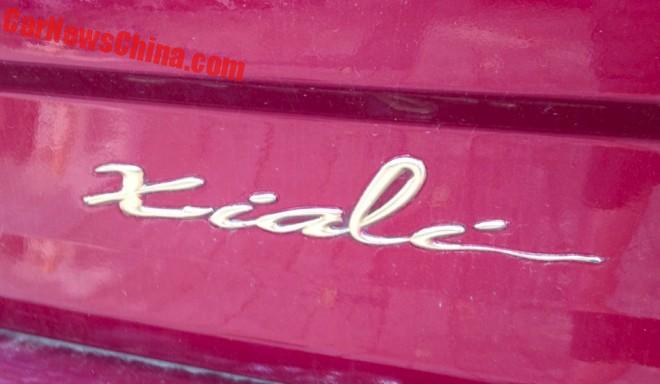 The 'handwritten' Xiali badge, in gold again.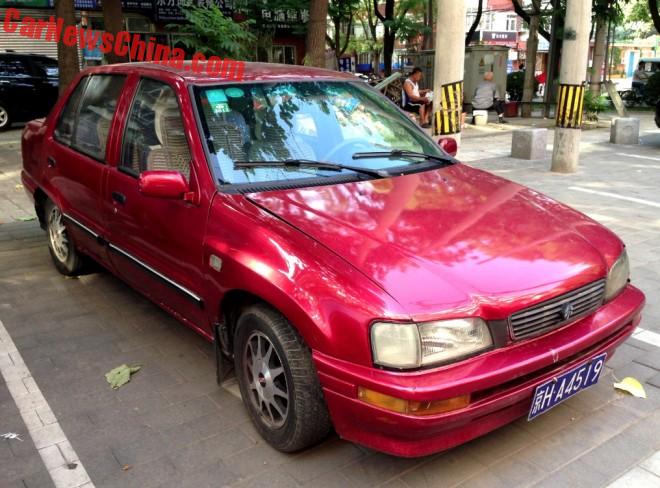 A rare red car in the red capital of the world. May she ride a million extended miles more.