A wondrous white Toyota Avalon, Spotted in China in east Beijing, looking a bit bland but not unpretty. The good Toyota was in fine shape, smooth in paint and shiny in chrome, no rust or busts, and original down until the dark gray alloys.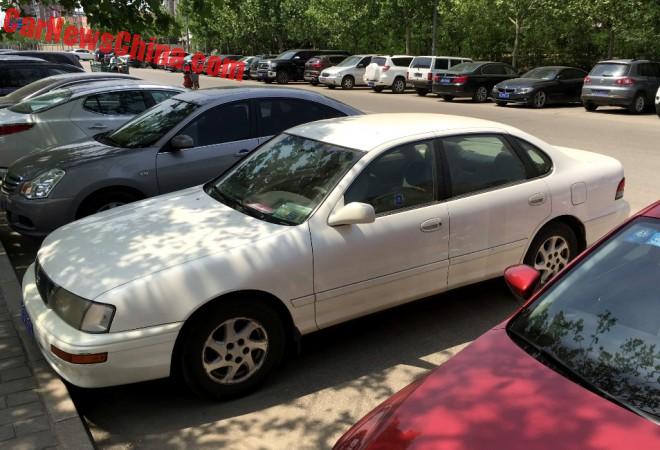 The first generation XX10 Toyota Avalon was made from 1994 until 1999 in the United States. In 2000 production was moved to Australia where it continued until 2005. This white example is an original U.S. car. The Avalon was based on a stretched variant of the platform that also underpinned the XV10 Toyota Camry. There was only one engine available; a 3.0 V6 with 192hp and 285nm, mated to a four-speed automatic, sending horses to the front wheels. The Avalon was never officially sold in China, so seeing one on the road is a rare pleasure.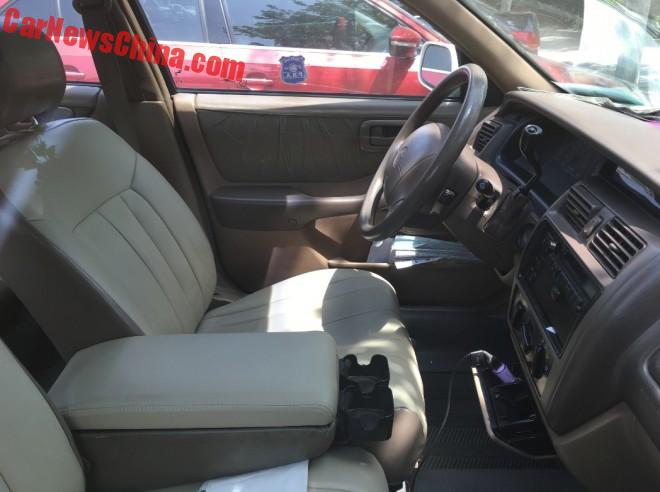 This is an American car. Wide and flat seats, big cup holders, and a column-mounted shifter. And there was even a 3-person front bench available! You don't see that anymore today… The interior was in good shape and the leather looked well-taken care off. Radio-cassette player is original.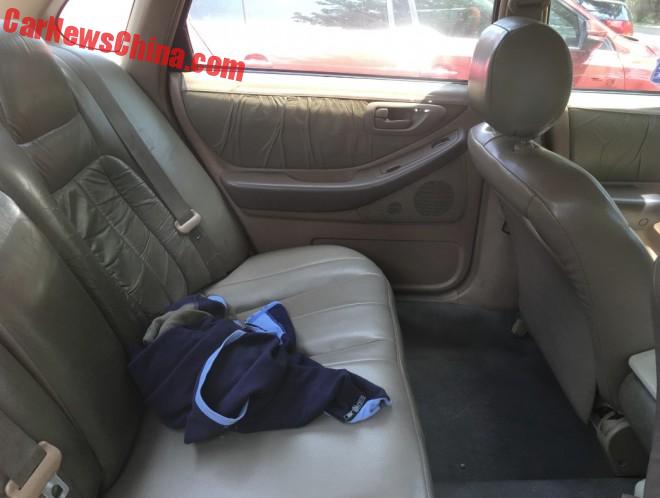 Loads of space in the back. The Avalon is a big car, measuring 4831/1786/1420, and wheelbase is 2720.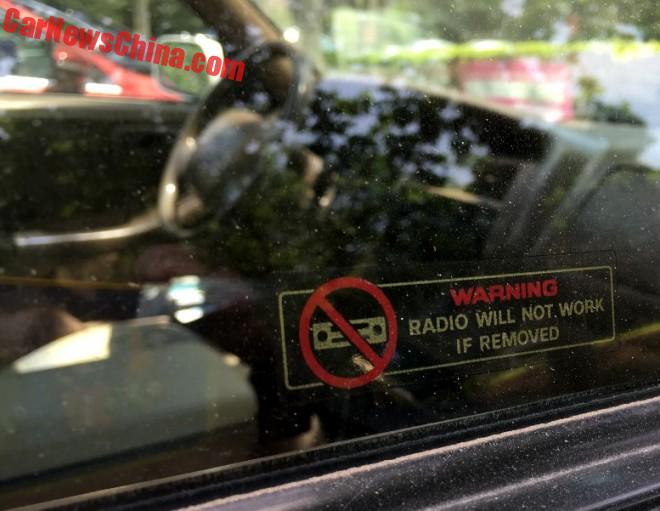 Do not steal the radio.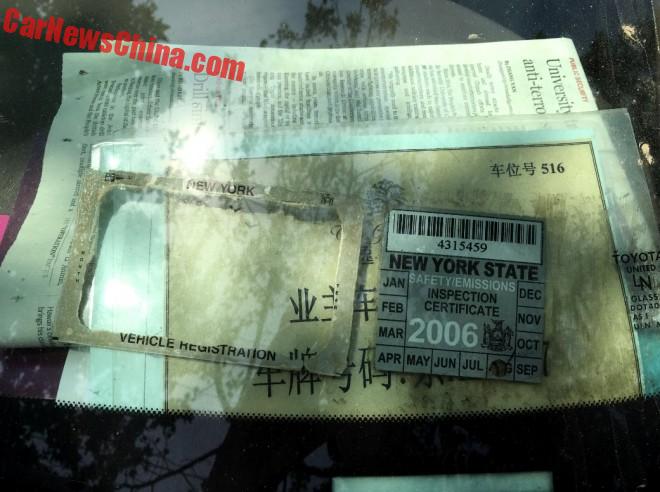 Interesting stuff behind the wind screen. A New York State safety and emissions inspection certificate dated 2006, indicating the car was shipped over to China around that time. Below that lies a Chinese inspection paper, but I cannot figure out exactly what it is. Newspaper is American too!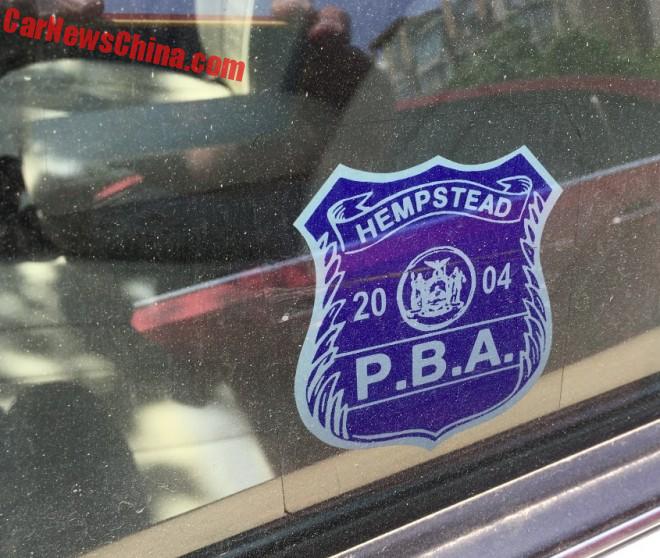 Sticker on the side window on the driver's side. It refers to the Police Benevolent Association of the Town of Hempstead in Nassau County, New York. The owner of the car was apparently involved with the PBA business.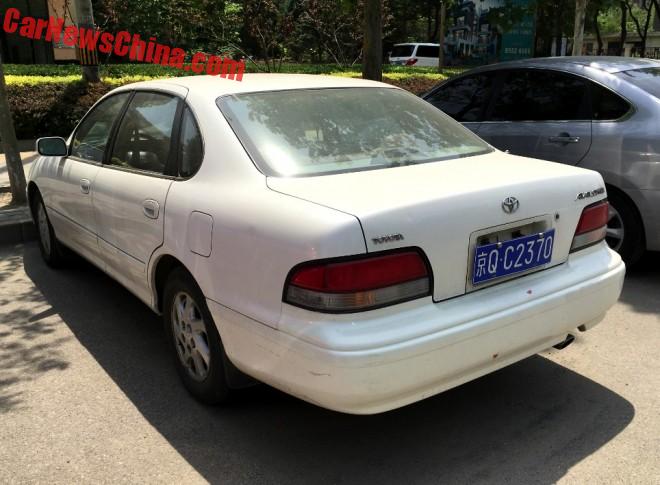 U.S. license plate area is too small for wide Chinese plate. Tail light design very modest and typical 1990's Toyota.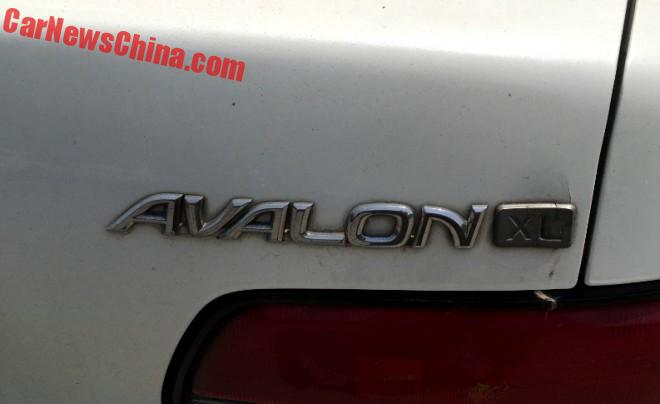 There were two trim levels, the low-spec XL and the high-spec XLS.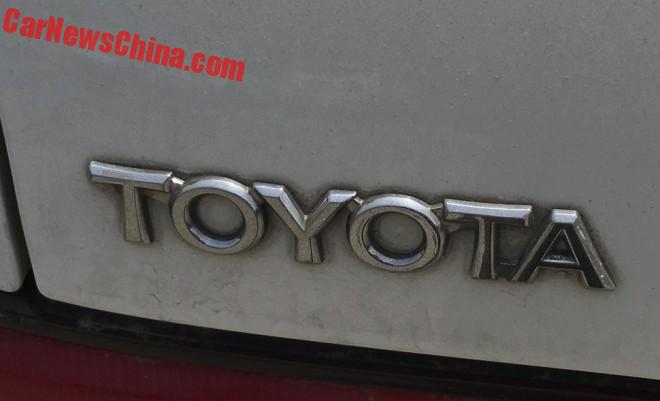 When badges were beautiful!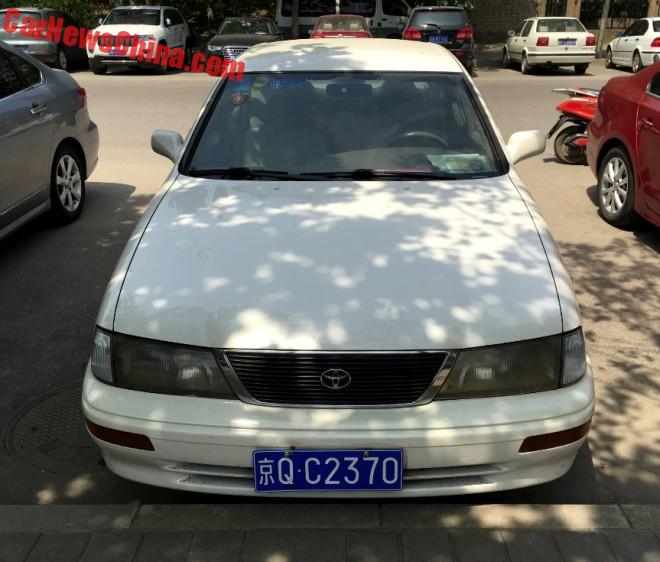 An American Japanese car in the Chinese capital. May she look this good for a million miles more.