A very racy Ford Fiesta S sedan, Spotted in China in the Lido area in Beijing. The good Ford was in a fine shape but in need of an urgent cleanup inside and out. Happily, paint and body looked strong, there was no rust or rot in sight, and all was original down until the speedy five-spoke wheels.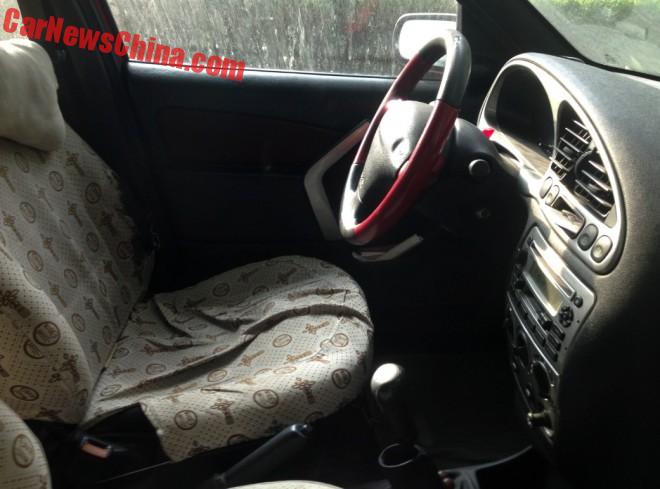 The red steering wheel and kinky gear knob were factory standard.
The Fiesta S was a China-only sporty variant of the Fiesta sedan, which was made in China by the Changan-Ford joint venture from 2003 until 2008. The S model was made only from 2006 to 2008, making it a rather rare car. The Fiesta sedan was based on the fourth generation Ford Fiesta hatchback. The sedan is known in most markets as the Ford Ikon or Ford Fiesta Ikon.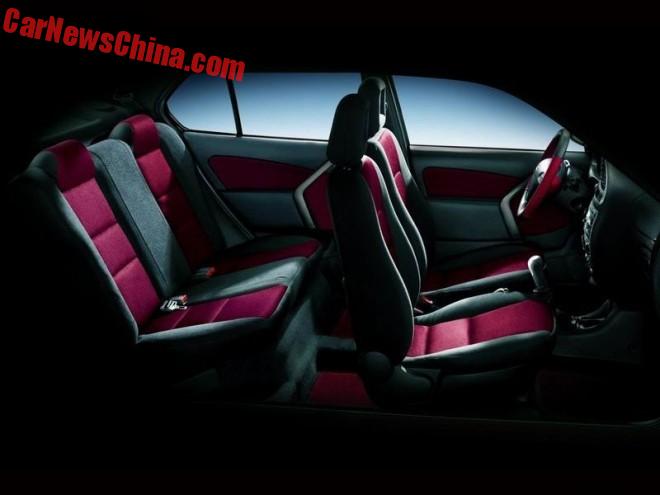 Period factory photo, showing the ultra cool black red seats, sadly covered by cheap looking seat covers in the car that I saw!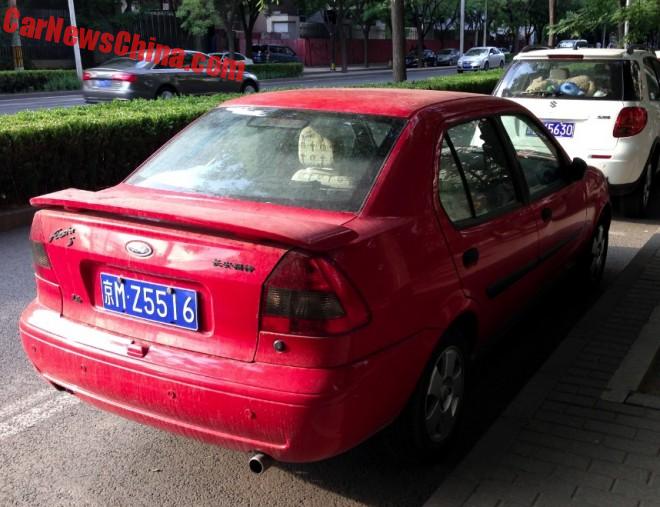 Wing and shiny exhaust pipe were factory standard too. Ford really tried to make a rather dull sedan a lot cooler, and they succeeded. Even better; the S was only available in red, silver and blue!
Power came from a 1.6 liter four-cylinder petrol engine with an output of 92hp and 135nm, sending horses to the front wheels via a five-speed manual. Top speed was an impressive 195 kilometer per hour and 0-100 was gone in ten seconds.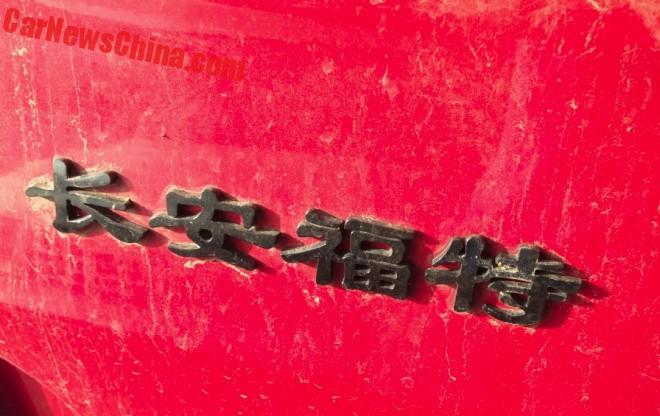 The Changan-Ford badge.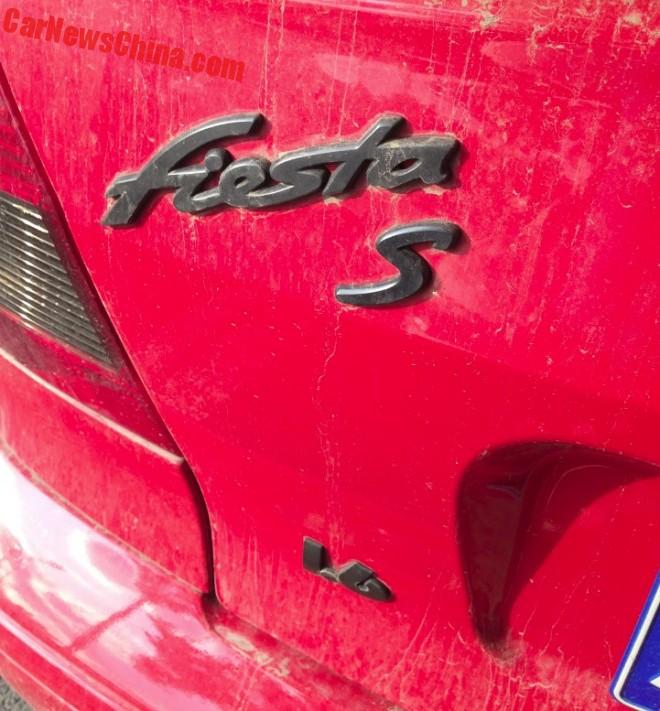 The stylish Fiesta S badge with the 1.6 badge below.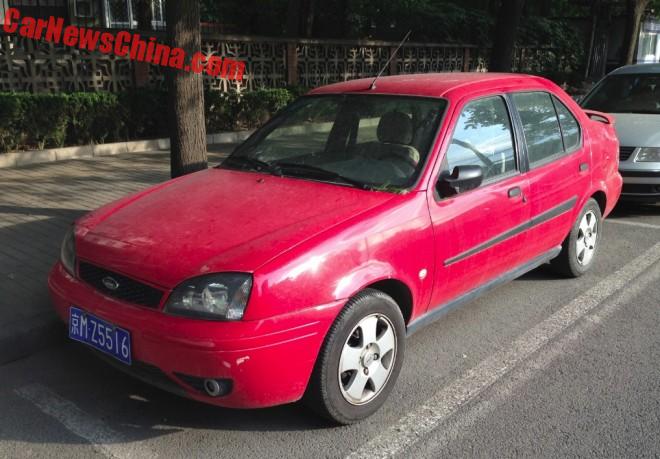 The Ford Fiesta S, a future icon of the Chinese automotive history.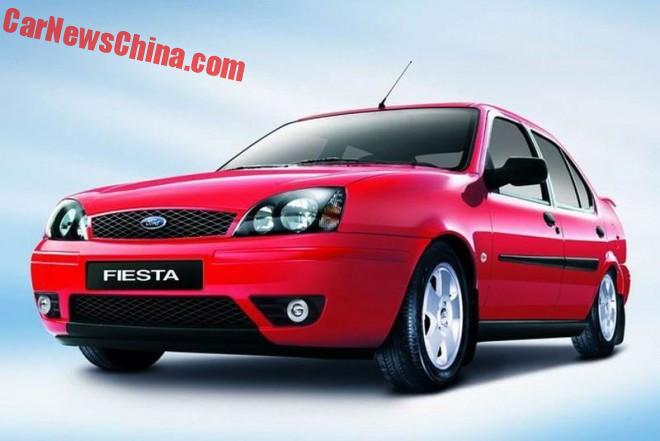 Factory photo.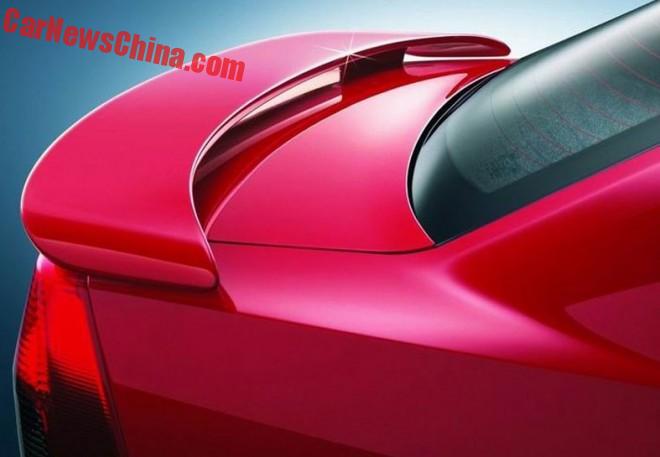 Factory photo of the wing.