A beautiful BMW 735i sedan, Spotted in China at a car repair shop in east Beijing. The good Bimmer was in a reasonable shape; the body itself was clean and free of rust but the gold paint was almost gone in some places. Chrome bits were all right and everything was original, down until the ultra cool wheels.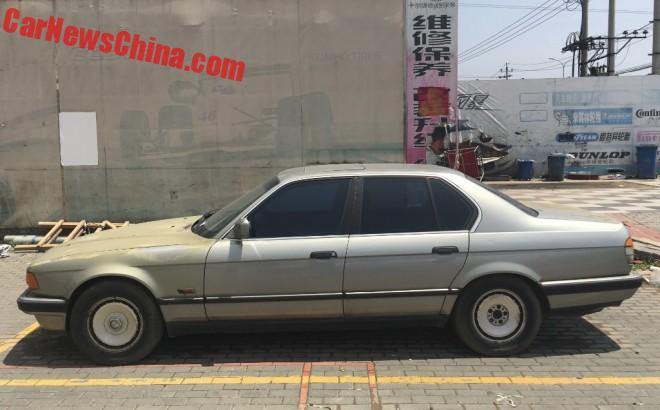 The E32 BMW 7-Series was manufactured from 1986 until 1994, at the time it was the most luxurious car BMW had ever build and the first BMW offered with a V12 engine. The 735i was powered by a 3.5 liter straight six with 208hp and 305nm, mated to a four-speed automatic or a five-speed manual.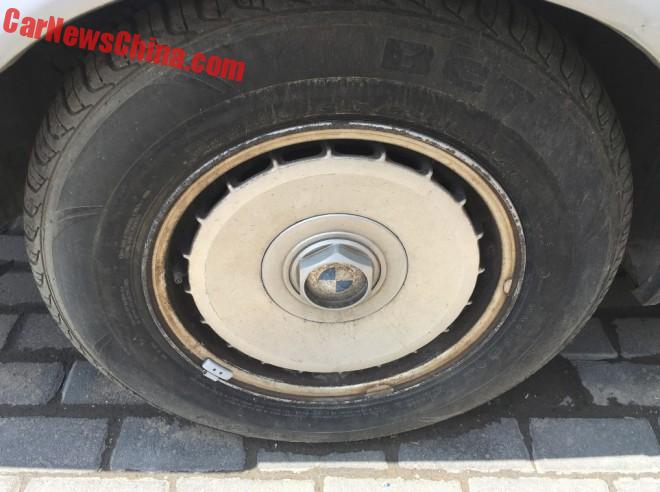 What a fine looking wheel. With the BMW badge in the middle!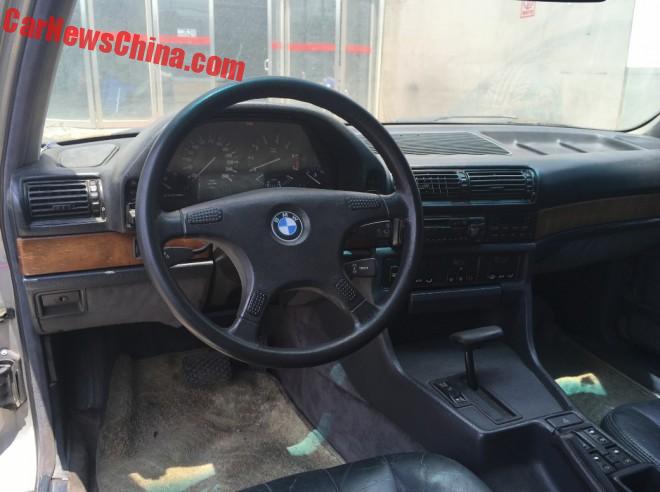 Interior in good shape but in urgent need of some love and a good cleanup. Wood looked good. Leather worn. Radio sadly not original.
I met the owner of the shop who kindly opened the doors. He said the car had come to China twenty years ago and that he bought it last year from a previous owner living in Hebei Province. The engine and mechanics were fine. His shop was able to restore the car but they didn't have time now.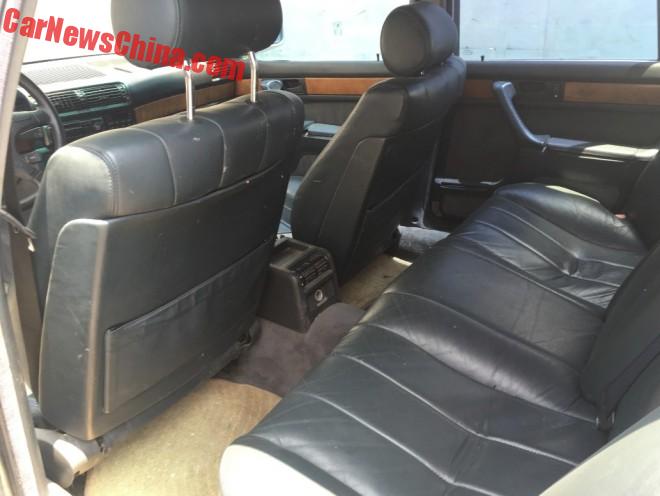 I pushed for a price and in the end he said 100.000 ($15,000) for the car as it is now. That might seem a lot of money but the E32 is extremely rare in China. This particular example is only the third one I know about after a silver car in Chengdu and a wild white one in Beijing.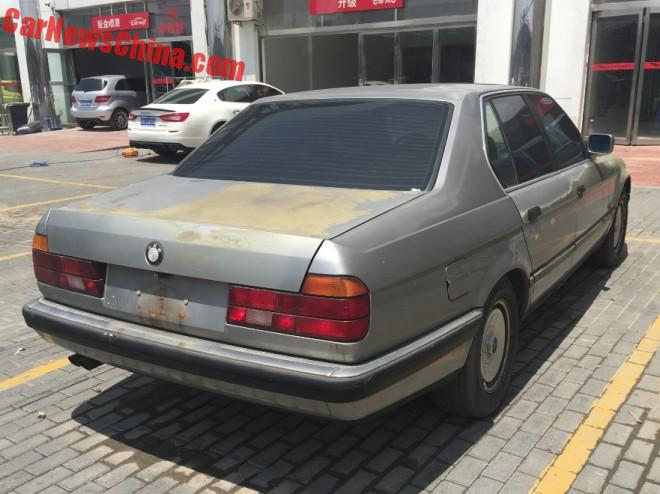 Lots of paint damage on the boot lid. BMW badge faded. This Bimmer has been outside for far too long.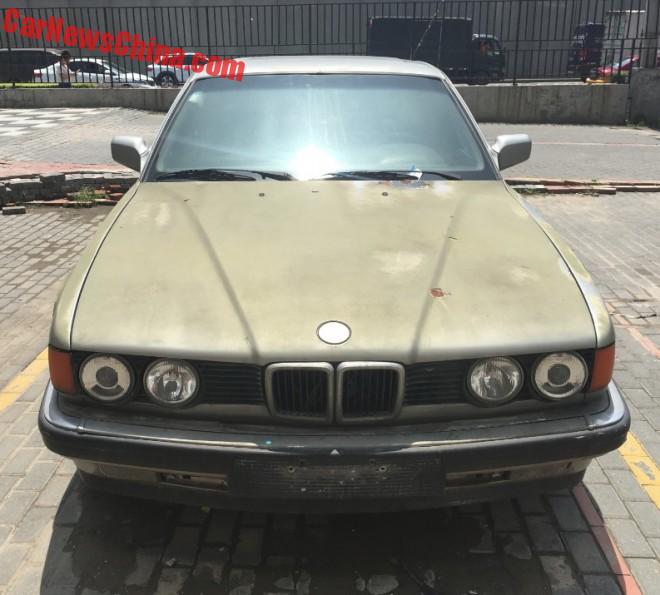 Let's hope they can get it back in super shape so this super sedan from Germany can hit the endless roads of the Chinese capital once more.