While on the way to other places I jumped into a Zotye dealer in China to find information about the Zotye SR8 Porsche Macan clone. They said that production hasn't started yet but they also said they would get it this year. It actually seems mass production has started already as the SR8 looked pretty much finished on the last photos we saw.
While I was there anyway I decided to have a look at their other cars, of which they really had only one: the T600 and the new T600 Sport. No other Zotyes in town! I asked where all the other cars were, and they didn't know. They did however have all the brochures.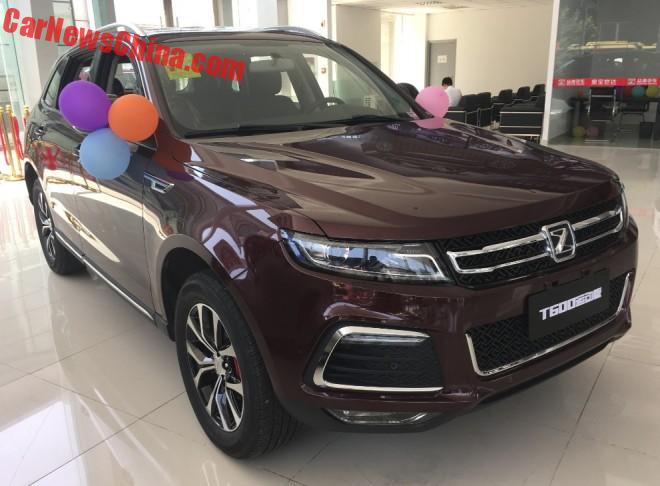 I then went for a check of the new T600 Sport, a sporty and more luxurious variant of the T600. The Sport comes with new LED lights, a new grille, a larger bumper, racy air intakes in said bumper, Sport-only alloys, and a high tech interior. Price starts at 95.800 yuan and ends at 149.800 yuan.
The T600 Sport is available with the same engines as the regular T600: a 162hp 1.5 turbo mated to a five-speed manual and a Mitsubishi-sourced 190hp 2.0 turbo mated to a six-speed DCT.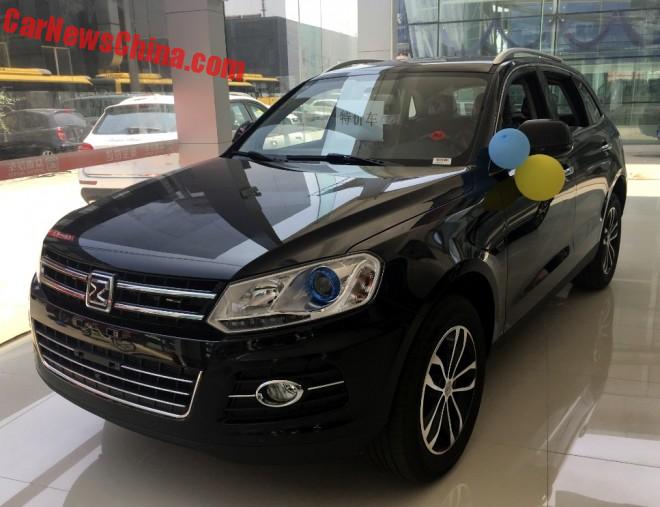 The base T600 for comparison, with factory blue lights and non-factory balloons.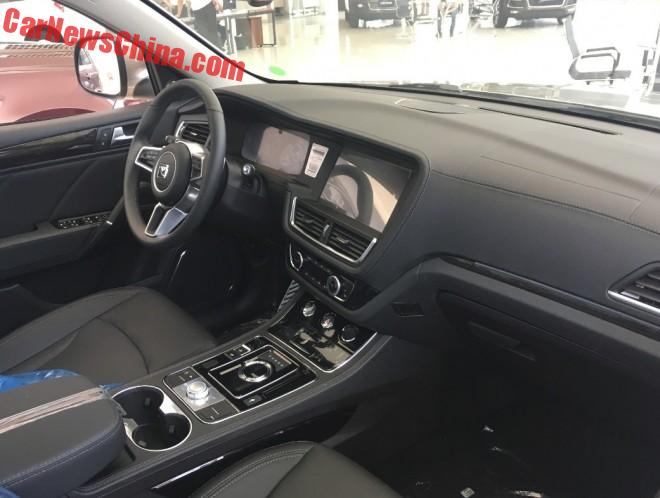 The interior is a great piece of work with a digital instrument panel, a 10 inch touch screen, and a trendy gear selector knob instead of a lever. It is however, as always, the details that matter: Zotye has fitted an ultra cool and ultra hip wireless charging pad for smartphones somewhere here. But can you find it..?
No you cannot. Because it is here, under the armrest! So you need to put the armrest up to wireless-ly charge your phone. That is incredible stupid.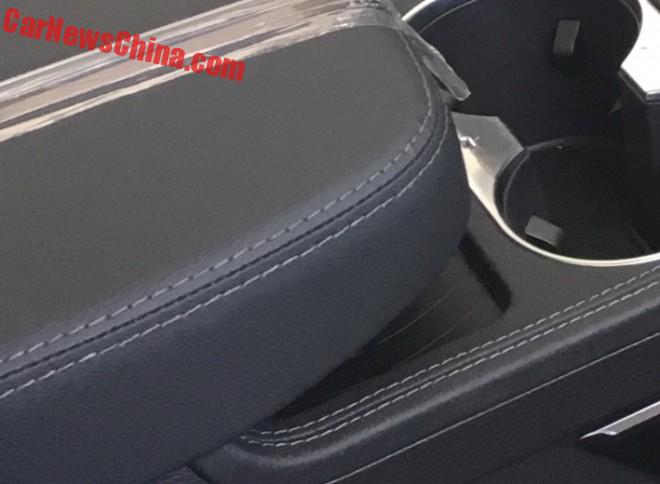 Got you…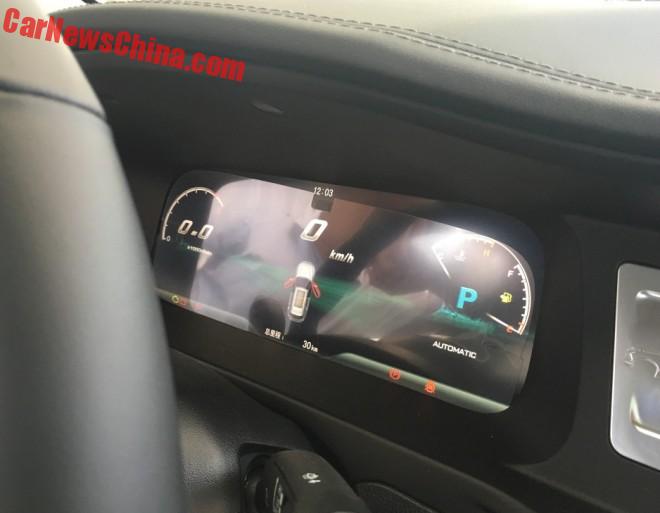 A friendly employee switched on the car to show me the graphics of the instrument panel, and they do look great. They can be changed into all colors and different shapes of dials. Very clear and very high tech.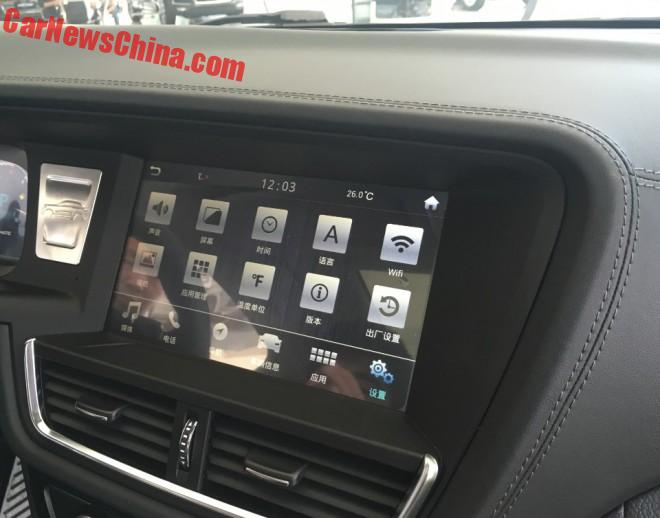 The touch screen was less impressive, mostly because the graphics that I saw didn't have much color, and my new friend was unable to change that. We know it is a color screen, but maybe not that day.
The infotainment system has Apple CarPlay, Baidu CarLife (allows the on-board infotainment system to work with popular Baidu apps), wireless charging for mobile devices, 4G internet, an in-build WiFi hot spot, Bluetooth connectivity, internet television, and the normal stuff like telephone, sat nav, and vehicle settings. The aircon controls are located separately below the screen.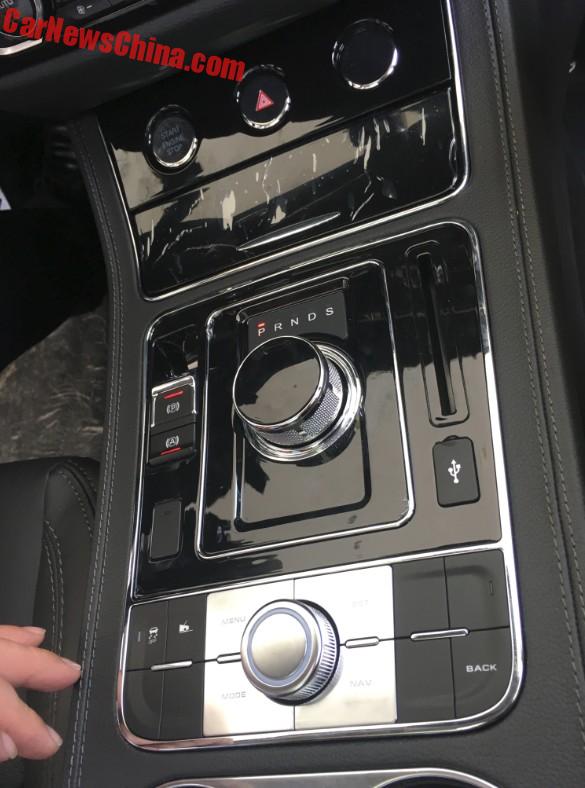 The center tunnel with the drive selector, USB port, credit card holder, parking brake, and a double cup holder. They hadn't removed the protective plastics, so it looks a bit wuzzy on the photos, but it felt solid and expensive enough.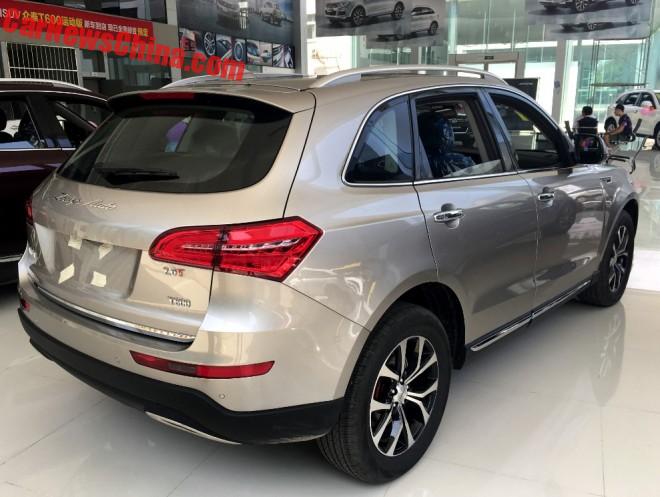 The rear with large red lights and square shaped pipe tips.
Only $14,350 for a big car with a lot of tech. An impressive automobile for the money, bar for that idiotic charger. Sadly they didn't allow a test drive. Maybe I can rent one some day.
I will be back for the Macan…