An extremely speedy Lamborghini Murcilago supercar, Spotted in China in a car repair shop slash car dealer in the great city of Changchun in Jilin Province. The good Murc' was painted in mellow yellow and in a very good overall shape, but in need of a good cleanup and some love.
The Lamboo was not for sale, and neither was the ultra hip Audi A4 cabriolet in the background.
The Murcielago was made from 2001 until 2010 with a facelift in 2006. This yellow monster is an original pre-facelift car. Power comes from a 6.2 liter V12 with an output of 572hp and 650nm. When new, that was good for a 332 km/h top speed and a 0-100 in 3.8 seconds.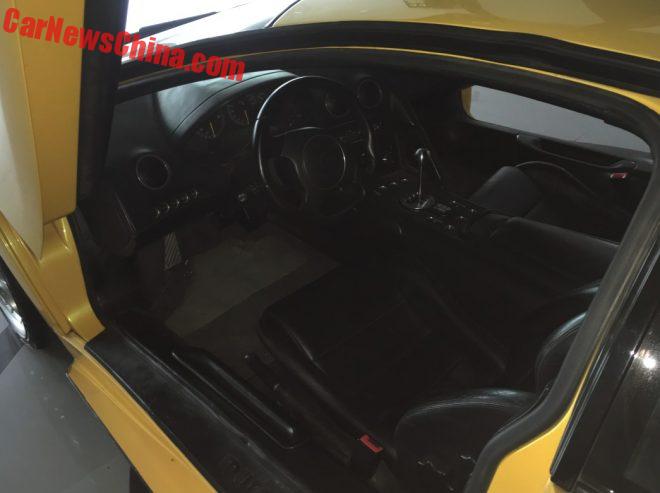 The interior was in good shape too. Lot of black and gray. Note handbrake on the left side of the driver's seat. Transmission is a six-speed gated manual with a shiny knob on top of the lever.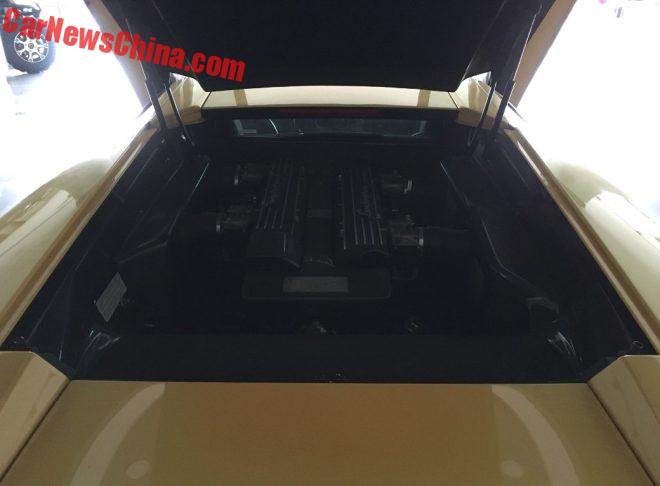 The engine of the bull.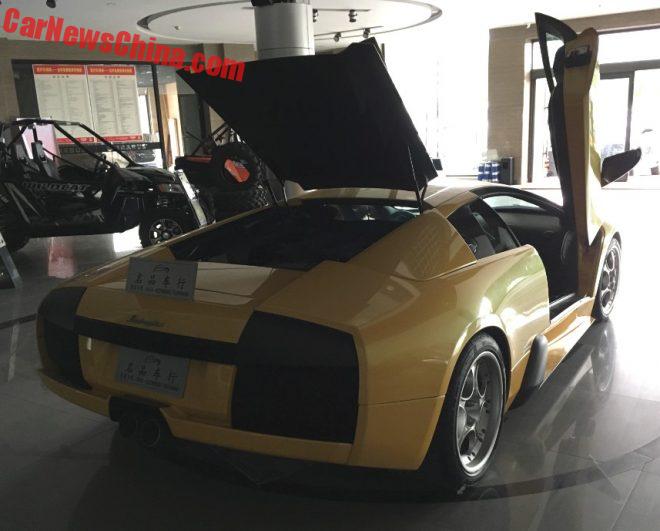 Darkened rear lights. Twin pipe is original.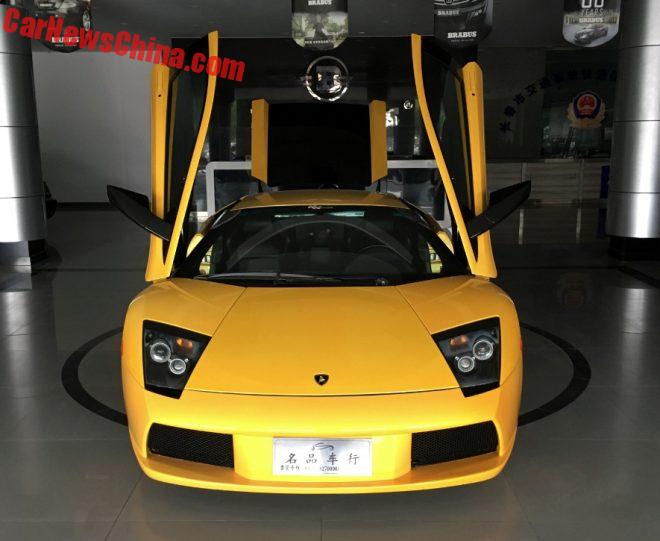 Still an incredible machine. Let's hope someone takes her out for a ride sometimes. The highways around the city are very quiet at night…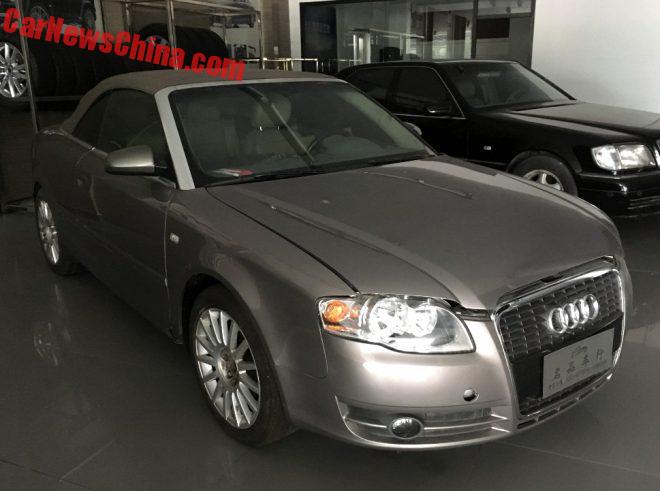 Audi A4 cabriolet. Sadly in a rather bad shape. Interior was used as a storage space for part boxes. The horror!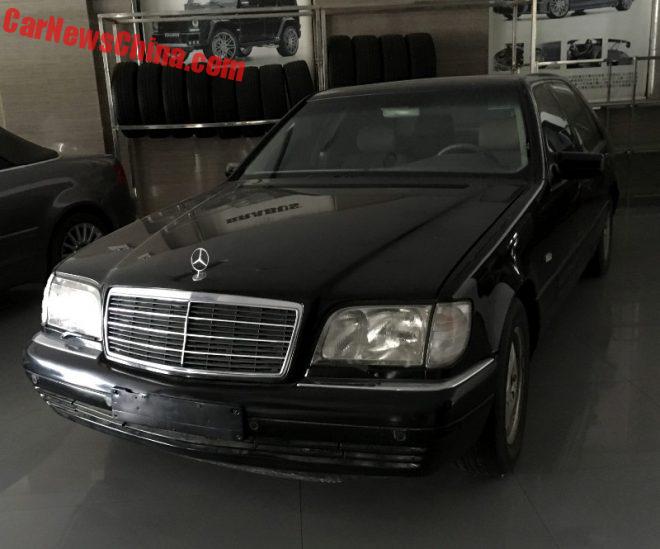 Mercedes-Benz W140 S320. In reasonable shape, can be fixed up.