This is the new Brilliance-Shineray X7 MPV for China. It will be launched on the Chinese car market in September. Price will range from 90.000 to 110.000 yuan, and that will put it straight in the middle of the hottest-selling segment of the moment. Note Italian-flag badge on the fender under the mirror.
The X7 was formerly known as the X5. The coming of the X7 brings out X7 tally to xx: the others are the  Hanteng X7, the Lifan Maiwai X7, the Landwind X7, and the upcoming Zotye Damai X7.
Brilliance-Shineray is a joint venture between Brilliance Automotive and Shineray Motorcycle Company, one of China's largest motorbike makers. They make a range of minivans and mini MPVs under the Jinbei brand, which is owned by Brilliance.
SWM is a new sub-brand. It comes from the Italian motorbike maker SWM Motorcycles, which was bought by Shineray in 2014. That's why the X7 has that flag on the fender.
SWM stands for Sironi Vergani-Vimercate Milano (SV-VM > SVVM > SWM), the names of the founders of SWM combined, with the two Vs combined to a W.
Sineray changed the meaning to Speedy Working Motors after they bought the company. But, surprise surprise, it has a new meaning again: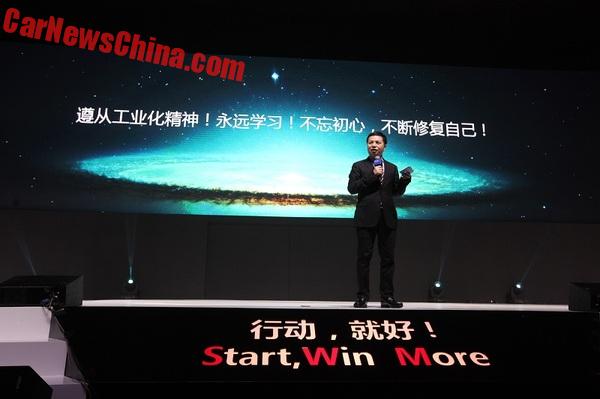 Start Win More. Catchy!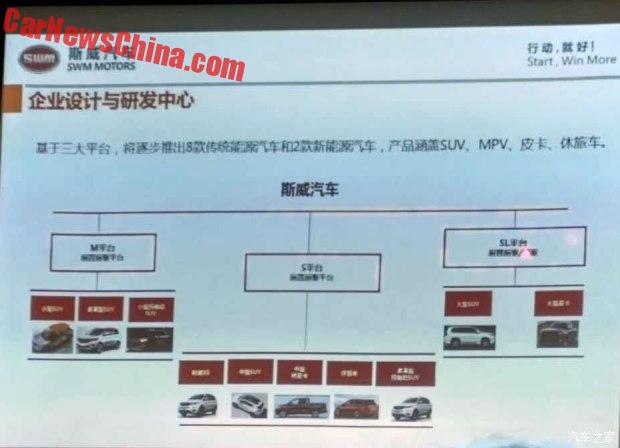 Naturally, the company has the wildest plans. Ten new cars are coming, including SUVs. MPV's and pickup trucks. Well, we got to see before we believe. But anyway; the more cars the better.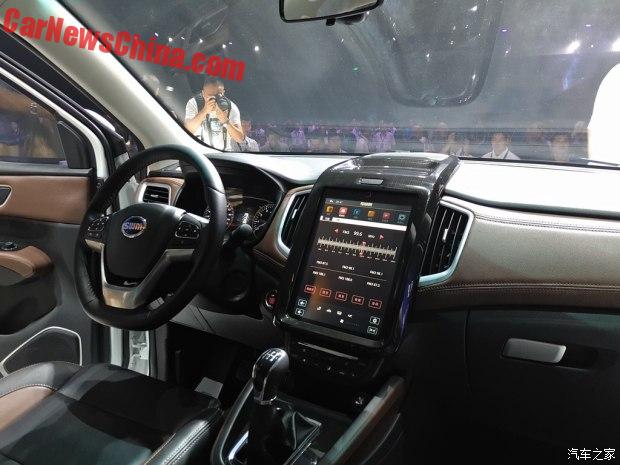 The interior of the X7 is nice. It has a huge 12 inch touch screen with sharp graphics. Materials and fit & finish look all right.
There will be two engines available: a 1.5 turbo with 150hp and a 1.8 with 137hp, both mated to a five-speed manual or a CVT. Size: 4710/1855/1750, and wheelbase is 2750.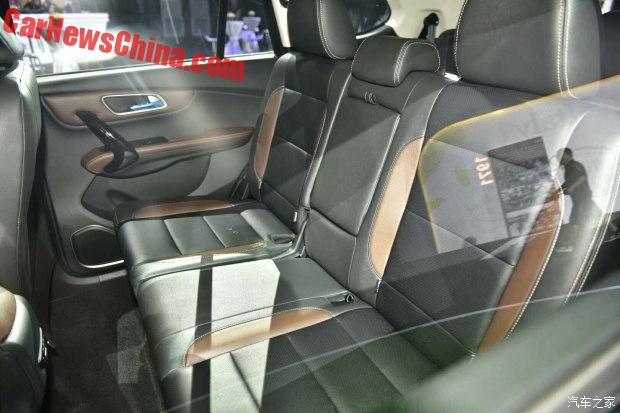 The X7 is a seven-seater. This is the second row with three seats.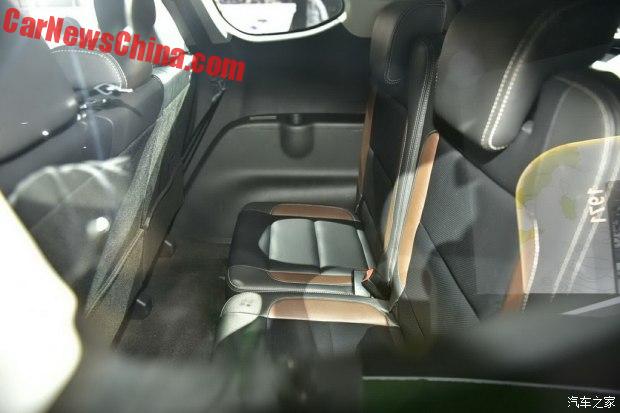 And the third row with two.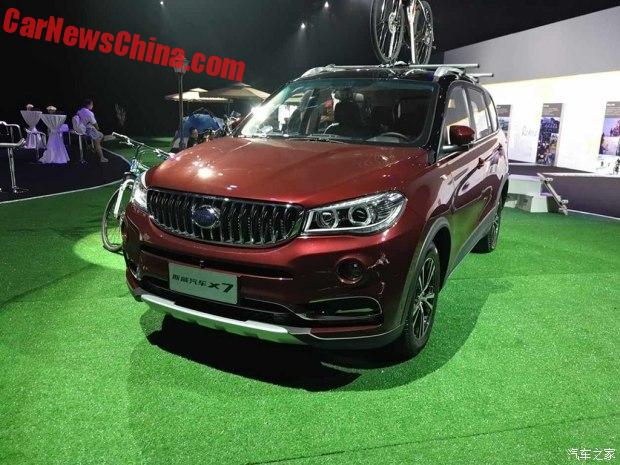 Nice two-tone paint job. SWM aiming at sporty people. Bike on the roof, another bike on the left, and a skateboard on the right. Not for me then!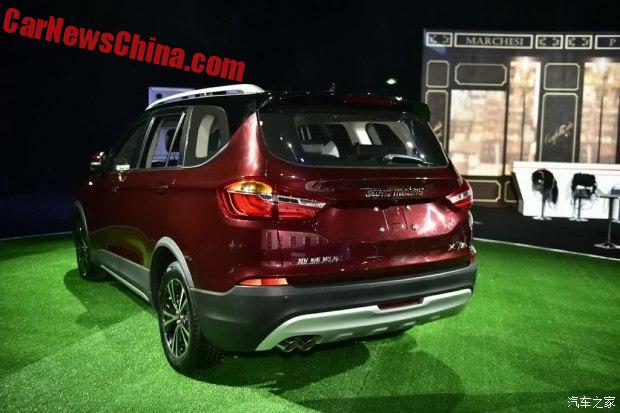 Wheels could be a bit bigger, but overall a nice looking car.