And the electric compact hatchbacks keep coming. The latest blue leaf on the green tree is this Cowin C3R EV, the electric version of the Cowin C3R. The C3R EV, another such easy name, will be launched on the Chinese car market in October. Sadly, the production car won't get the blue tires, but customers can spec the blue roof and blue mirrors, and it has the usual…
… blue details up nose.
Power comes from an electric motor with 57hp and 150nm, range will be 200 kilometer and it will top around 100 kilometers per hour. Price including subsidies will start around 90.000 yuan.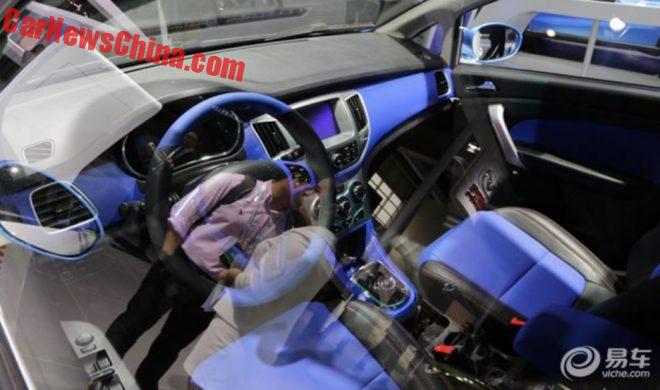 Blue interior will make it to the production version. Blue is the color for green in China. Nobody really used the term green car, it is all about NEV, or new energy vehicle, which are divided by EVs and PHEVs.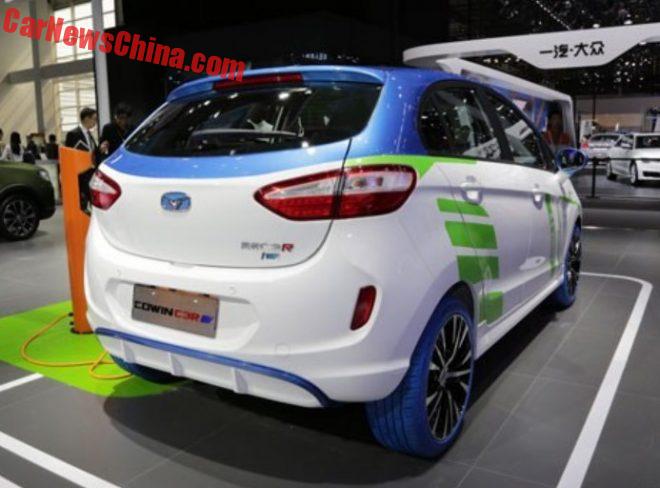 Blue badge will remain. Blue line in bumper will go. Blue tires are so hip. These ones look like they were painted for the show. But it is possible to make real colored tires, as an inventive Chinese company has shown. Maybe Cowin should talk to them.
UPDATE! Here we have the production version: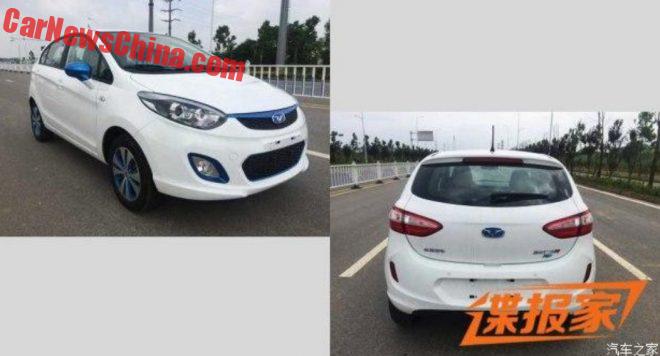 Blue mirrors, blue grille, blue badges, blue lines around the fog lights. Roof is not blue here but that will be available as a color option. Blue tires are gone but Chery fitted partially blue alloys, and hat is nice gesture and probably a good compromise. Tires are narrower too, saving a few kWh of electricity.