New photos of the Honqi LS5, the first SUV for China's famous Hongqi brand. They don't really try to hide it anymore so it won't be long before it hits the market. The debut of the final production version is expected for the Chengdu Auto Show in early September.
The Hongqi LS5 debuted as a concept on the 2015 Shanghai Auto Show and returned as a close-to production car on the 2016 Beijing Auto Show (pictured).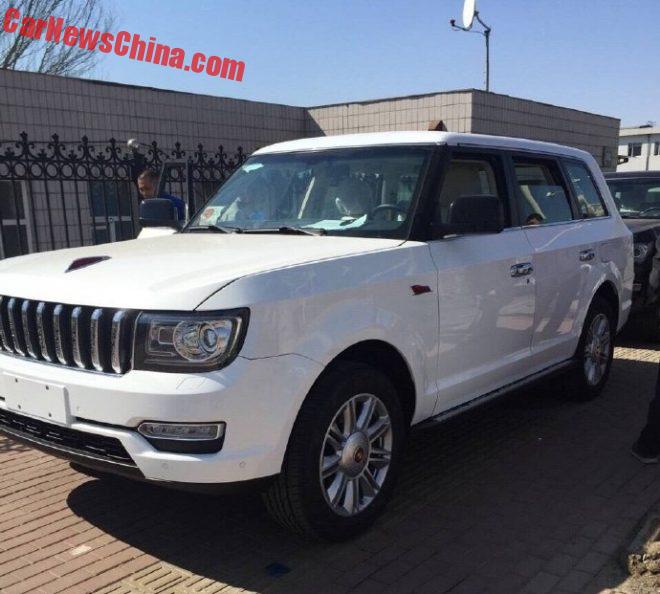 It certainly looks different then anything else on the road, with its boxy lines and large greenhouse. No rounded corners or floating roof nonsense for Hongqi! Design somewhat inspired by classic Range Rovers perhaps, with a bit of Jeep thrown into the mix.
Red flag ornament on the bonnet and another one on the front fender. It is sure an impressive machine but the wheels are far too small and the mirrors are big plastic monstrosities that were likely sourced from one of FAW's truck divisions. FAW, or First Auto Works, is the owner of Hongqi.
The LS5 will be powered by a 4.0 liter twin-turbocharged V8 petrol with around 381hp and 500nm, mated to an eight-speed automatic.
Top speed will be 200 km/h and 0-100 will be done in 8.8 seconds. The almost unacceptable low top speed is caused by the low output of the engine and the heavy weight, the LS5 does 2950 kilo! Size: 5198/2095/1890, and wheelbase is 3060. The LS5 seats seven in a 2+3+2 configuration.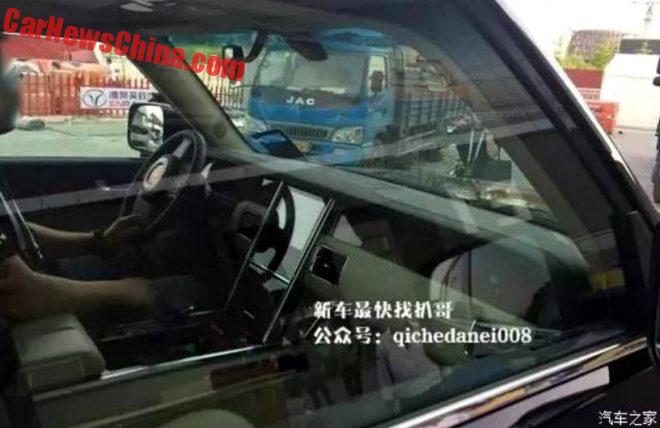 The interior features a mid-sized touch screen, a digital instrument panel, a large steering wheel, and loads and loads of wood and leather.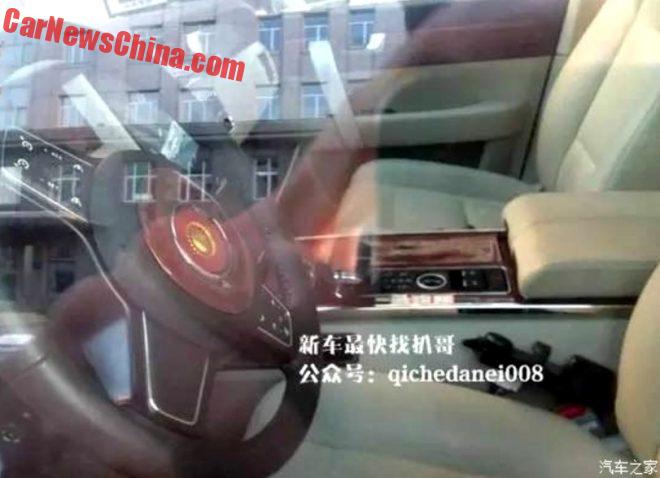 The famous golden sunflower logo on the wheel. Center tunnel very clean with just a few buttons and a drive selector.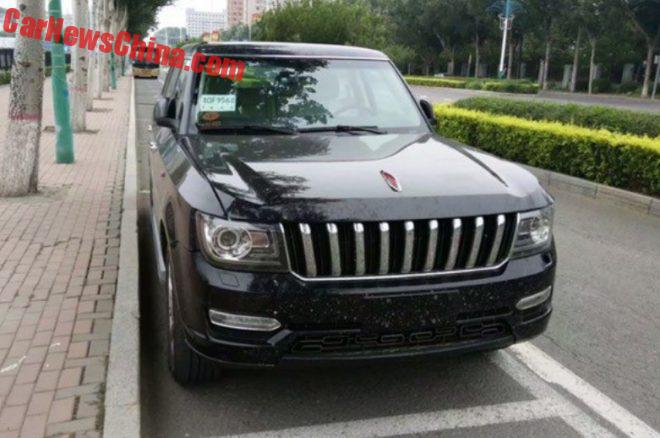 The lower part of the bumper sports the typical Chinese kuilong motif, which also…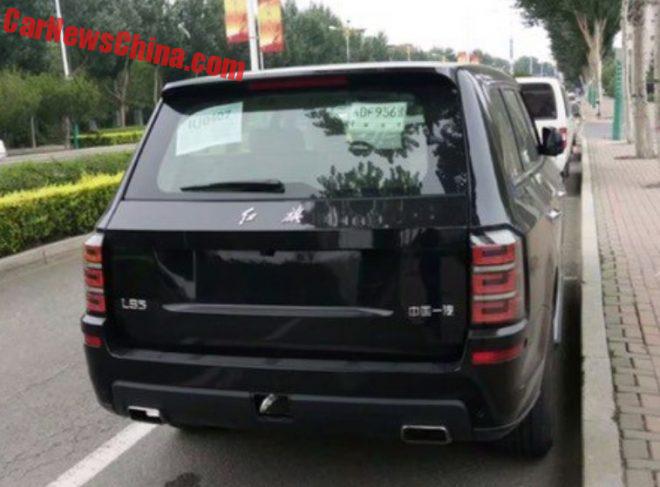 … comes back in the rear lights. The pipe tip on the left side is too-obviously fake.