This is the Zhongxing Terralord, a new mid size pickup truck from China. Terralord is the best pickup truck name ever; period. The Terralord is the largest truck so far for Zhongxing, a brand with a knack for pretty names. They also sell the Tiger and the Little Tiger, and they used to sell the Urban Ark (name changed to C3) and the Admiral.
The Terralord looks good. Design has some influences from Dodge and Toyota, but not too much. It is a big car: 5341/1885/1815, and wheelbase is 3250. Even more important is the size of the bed: 1530/1620/515.
Power comes from a 2.5 liter turbodiesel four-cylinder, with an output of 130 horses and 340 Newtonmeters. The engine is mated to a six-speed manual 'box, sending power to all four wheels. The output is a bit disappointing for a truck with such a strong name.
The Terralord will debut next week on the Chengdu Auto Show and launch on the Chinese car market in October. Price will start around 100.000 yuan.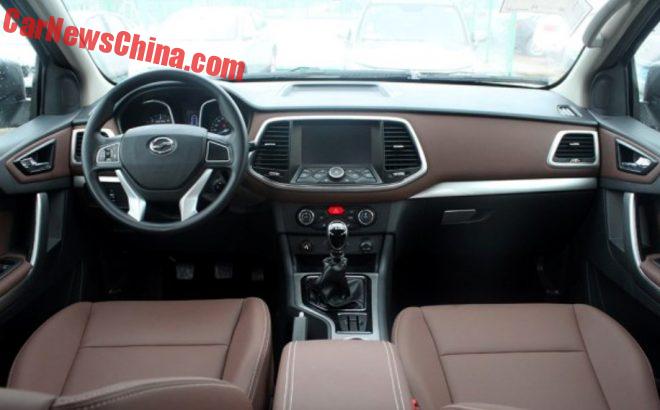 The best Zongxing interior we have ever seen. Uncluttered and clean with a proper fit and finish. Sadly, the screen is small and it doesn't touch, and the steering wheel looks a bit outdated.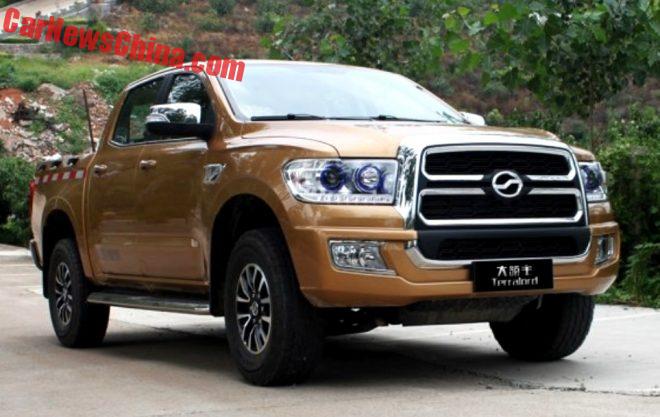 "I am the Terralord! I own planet earth!" Badass truck, but it needs more power.