This is the new SouEast DX3, a new and sharp looking compact SUV for China. The DX3 is the production version of the SouEast DX Concept. It will debut later this week on the Chengdu Auto Show and launch on the Chinese car market in November.
The interior, this is a test car so there are some wires hanging around. Touch screen is large and the air vents are huge. Center tunnel looks a tad outdated with a large gear lever and a mechanical handbrake.
Price will start around 65.000 and end around 90.000 yuan. Power will come from a Mitsubishi-sourced 1.5 liter four-cylinder petrol engine (4A91) with 120hp, mated to a five-speed manual or a CVT, sending power to the front wheels. A 1.5 turbo with some 150 horses will be added to the lineup later.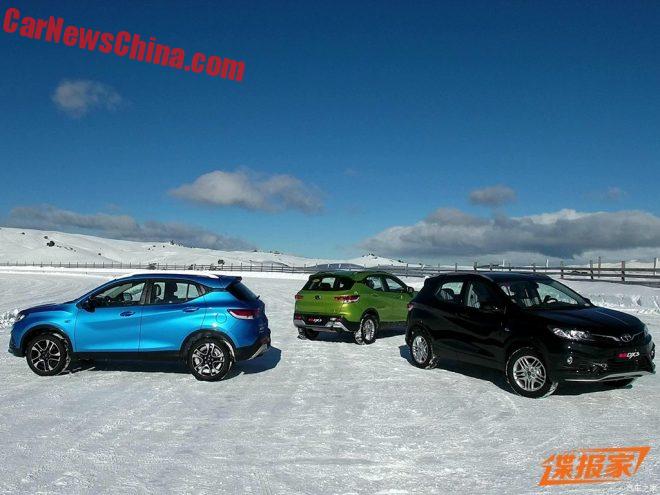 The closed D pillar with a 'floating roof' is totally hip among local Chinese car makers. They literally all have it, with mixed results for the looks of the car. The DX3 though looks neath enough.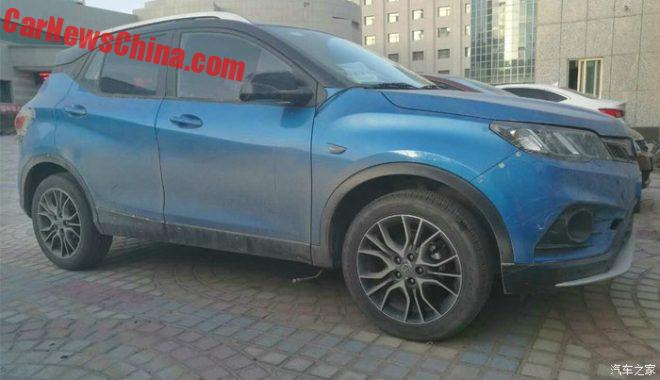 Test car with a two-tone color scheme but we don't see that on any of the promo pics. Roof rails appear to be usable.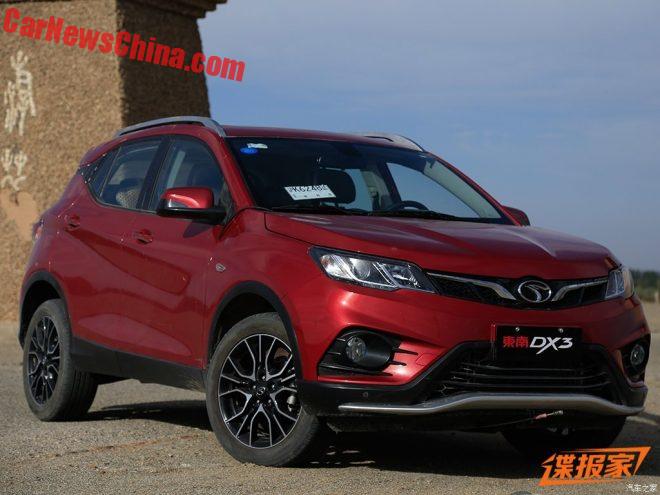 LED lights and a relatively small grille. Love how the bonnet's edge edges around the SouEast badge. Big gray lower bumper section is daring.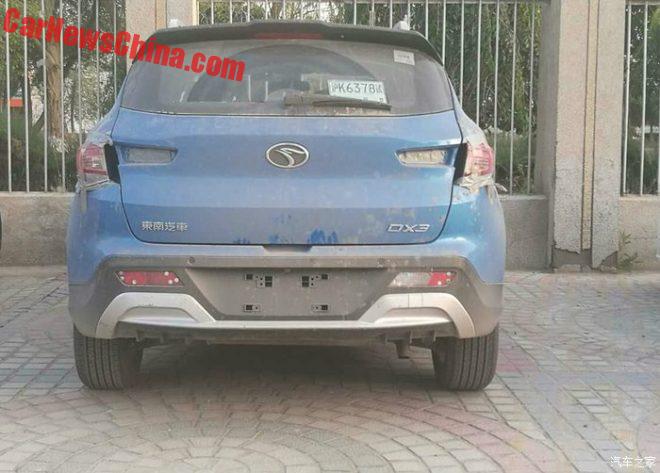 This is the test car again, missing most of its rear lights. Overall design is very nice but the exhaust pipe is ugly, just hanging around under the bumper without any proper finish.