The facelifted Brilliance H530 sedan has been launched on the Chengdu Auto Show in China. The facelift includes a grille with more shiny, new headlights, and a new front bumper with large pods on each side, containing the barely visible fog lights.
They basic design of the dashboard didn't change. The buttons and knobs on the center stack are new. What Brilliance didn't change, and what they should have changes, is the incredible tiny screen. By far the smallest we have seen in a long time in a 'new' Chinese car. And even worse, the screen does not touch, it can only show the radio really, in a monochrome 1980's font. This is how it looks like. Truly terrible. In 2016. Single cup holder isn't very good either.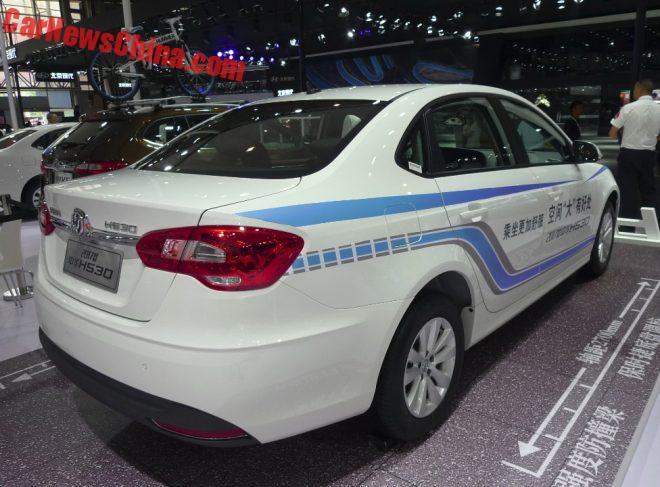 It has blue stripes but it is not an EV. It is available with gasoline engines only: a 118hp 1.6 and a 150hp 1.5 turbo, both mated to a five-speed manual or five-speed auto.
The facelifted Brilliance H530 will launch on the Chinese car market next month, price will range from around 65,000 to 95,000 yuan.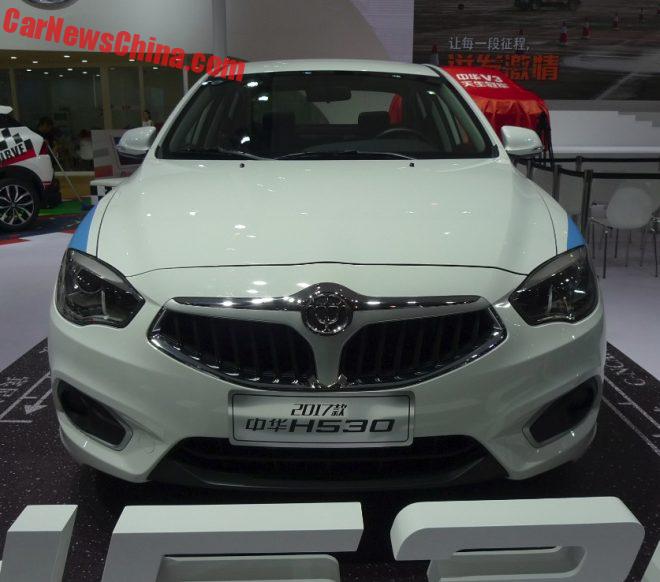 Extra large Brilliance badge on the grille. The should super size the screen in the same way. New bumper looks good.