The BMW X1 xDrive 25Le has been launched on the Chengdu Auto Show in China. The X1 xDrive 25Le, what a great name that is, sounds nice, is a hybrid variant of the BMW X1 Li, the long-wheelbase X1 for the Chinese market. The X1 xDrive 25Le will hit the market in late Q4. And because the X1 xDrive 25Le is a new-energy vehicle is has blue bars in the grille, and blue iPerformance stickers on the doors.
The interior is pretty much the same as in the standard Xi Li, bar for some eDrive badges. There is one such badge on the gear lever…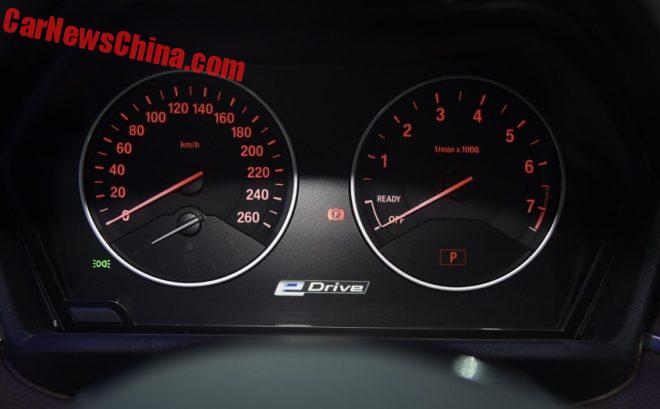 … one on the instrument panel, and…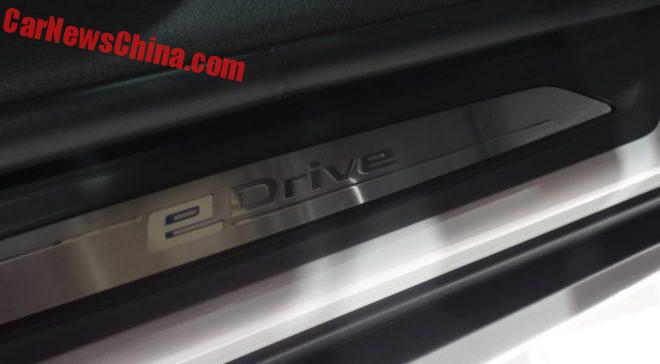 … another one on the door sill, and…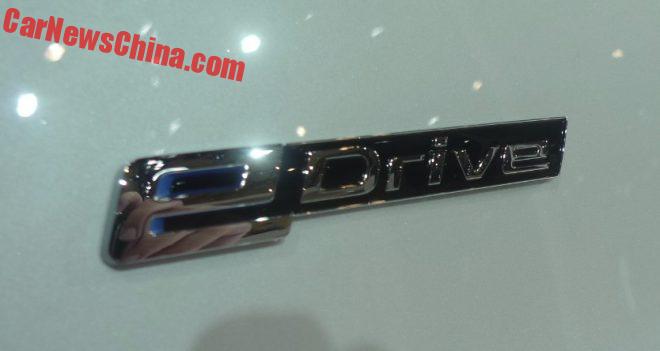 … one outside on the D-pillar.
The X1 xDrive 25Le is manufactured in China by the Brilliance-BMW joint venture. The drivetrain consists of a 136hp 1.5 liter turbocharged three-cylinder petrol engine aided by a 95hp electric motor, reaching a total of 231 horses.
And this is exactly the same powertrain as in the Zinoro 60H, which is based on the X1 Li. Zinoro is a sub-brand under Brilliance-BMW. So these brilliant people now sell the same car twice; once under the BMW name and once under the Zinoro name. Unless the Zinoro is going to be much cheaper, it sn't on the market yet, nobody will buy it. Interestingly, there was no trace of the Zinoro brand in Chengdu.
BMW claims 0-100 will take 7.4 seconds (7.6 for the Zinoro) and that fuel consumption will be 1.8 liter per 100 kilometer (same as Zinoro). BMW did not announce pure-electric range but Zinoro claimed 60 kilometer, so that should be about the same for the hybrid Bimmer.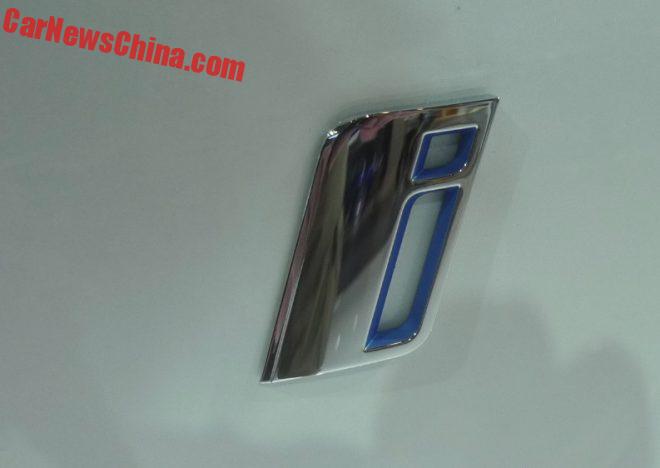 More badges! The i badge on the front fender.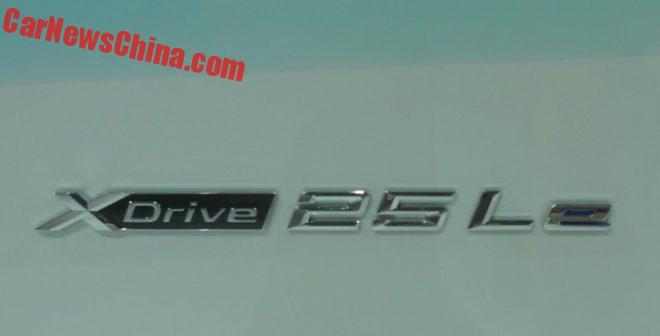 And an entire xDrive 25Le badge on each front door. With the middle of the e in blue. Because new energy vehicle. This badgery is just crazy. Don't they have something better to do at Brilliance-BMW? Design a proper high tech 2016 digital instrument panel for example? Like all the Chinese hybrids have?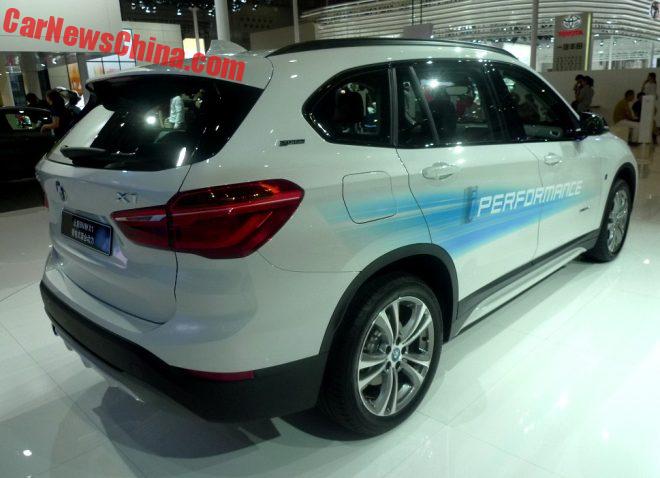 iPerformance! i! i! i! X1! eDrive! xDrive! 25! Le! Yeah yeah! We are the… X1 xDrive 25Le! Yeah yeah!
Fully badged and ready to roll.