The Beijing Auto BJ20 has been launched on the Chinese car market and we like it a lot. It just looks brilliant in its own kind of way, daring and a bit crazy. A far departure from the conservative design Beijing Auto normally applies on its other vehicles. And the market seems to dig it; I have seen a lot of them on the road already. Price for all this pretty starts at 96.800 yuan and ends at 139.800 yuan ($14.300 – 20.600).
The best part of the design are the front lights.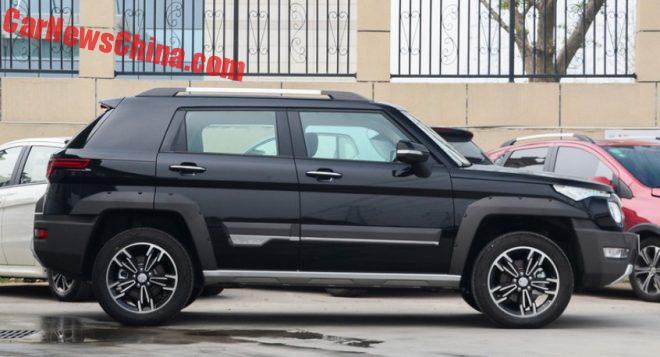 A powerful stance with square shaped wheel arches, an enclosed D-pillar, and proper roof rails.
The BJ20 is manufactured by BAW, Beijing Auto Works, a subsidiary of BAIC, the Beijing Auto Industry Corporation. BAW also makes the BJ40 and BJ80 SUV's, among many others. The full name of the vehicle is Beijing Auto Beijing BJ20, with the second Beijing short for Beijing Auto Works.
The BJ20 is based on the same platform as the Senova X65. It has the same wheelbase X65 but it is shorter due to the shorter front and rear overhang. Compared:
BJ20: 4451/1845/1710, wheelbase is 2670.
X65: 4654/1816/1680, wheelbase is 2670.
Sadly, the engine lets the BJ20 down a little bit: a Mitsubishi-sourced 4A91T 1.5 turbo with 150hp and 210nm. Transmission is a six-speed manual or a CVT, sending power to all four wheels. Reliability will be all right but it is low on power, and it has to carry a curb weight of 1440 kilo. Beijing Auto has not released any specifications about top speed or acceleration. Probably wisely.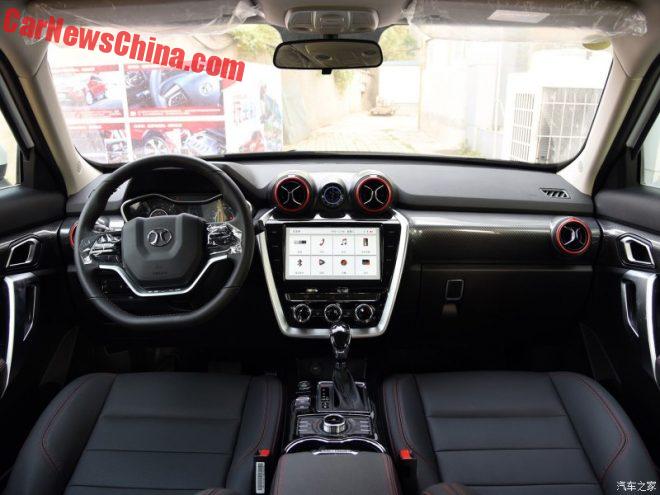 The interior is just as hip as the exterior, with round red air vents, red stitched seats, a very odd saped steering wheel, shiny bits in the doors, loads of buttons on the center tunnel, and a neat 10.i inch touch screen.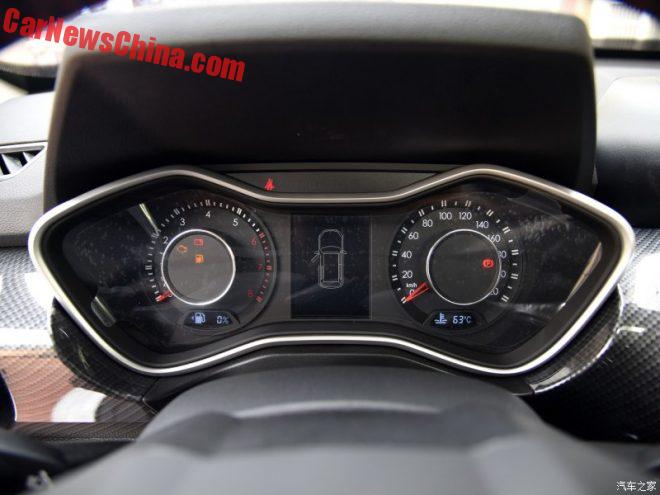 Dials are housed in a wildly shaped box, with plastic-carbon fiber cladding all around.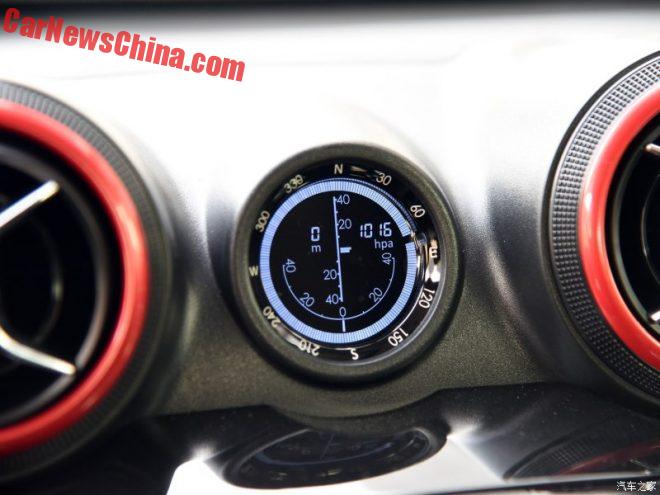 This is how you recognize a proper 4×4. Altimeter, compass, and a pressure meter.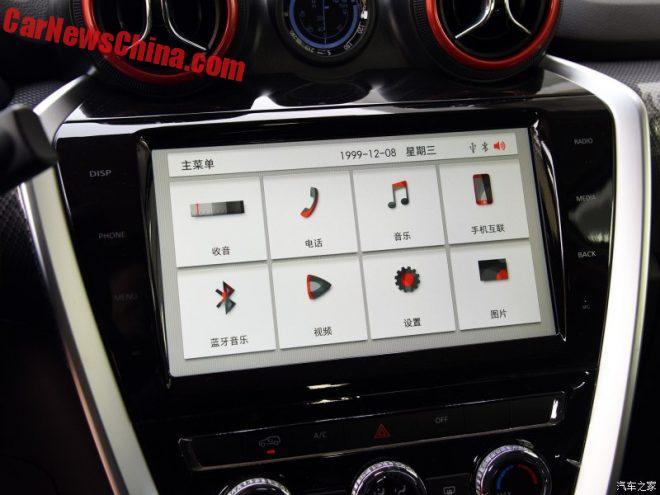 White background is very nice and the graphics ate very clear. Multimedia system includes Bluetooth, telephone, and a photo app.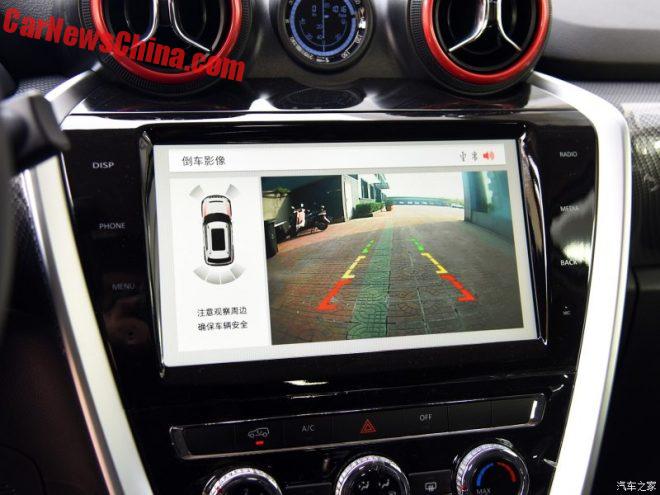 Reverse camera.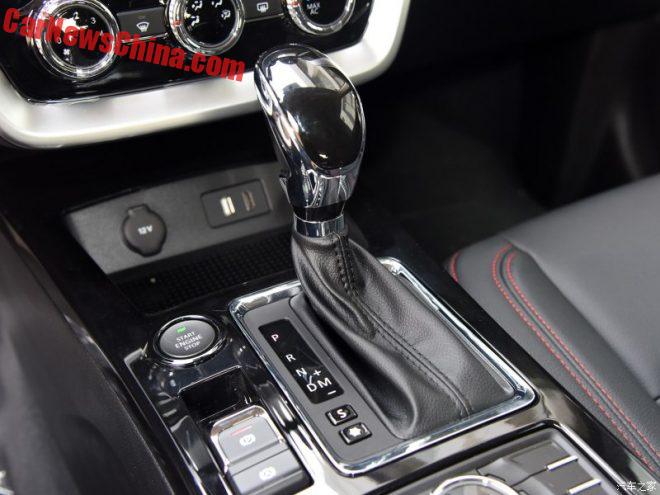 A kinky lever for the CVT. Start button and parking brake on the left side.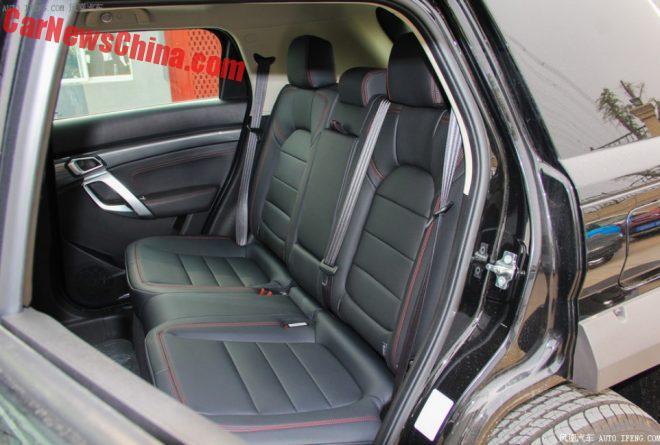 It is not very big inside, but two adults and grandma should fit on the bench,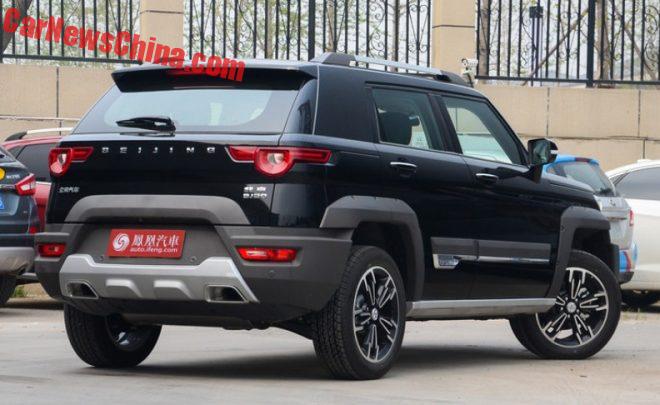 The wheels look far too small and too narrow from this angle. Bumper is mad. Rear lights are great. Pipe tips integrated int he skid pad, located high above the ground.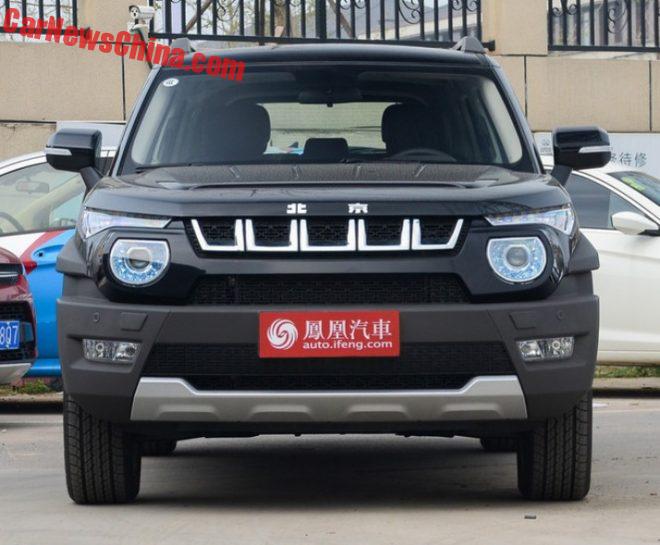 Beijing badge on the bonnet. Small air duct in the bonnet. Huge mirrors to see past that D-pillar. The lights in the bumper look surprisingly normal. They should have been round…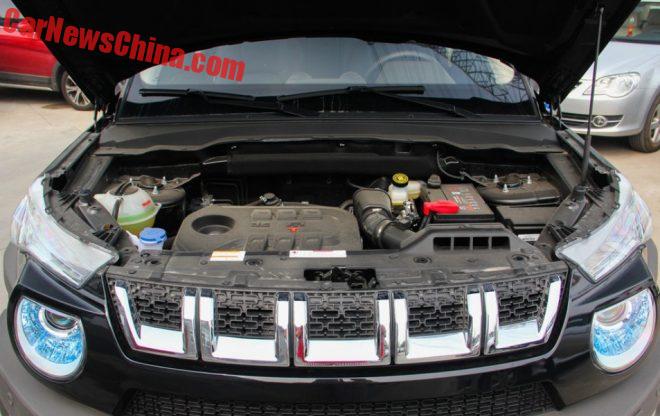 Beijing's dust gets everywhere, even under the bonnet of a brand new car. The dealer could have cleaned it up for the photos… It is also clear that the 1.5 is literally too small for the BJ20, there is enough space there for something much bigger. What about that sweet Saab 2.0 turbo with 200hp?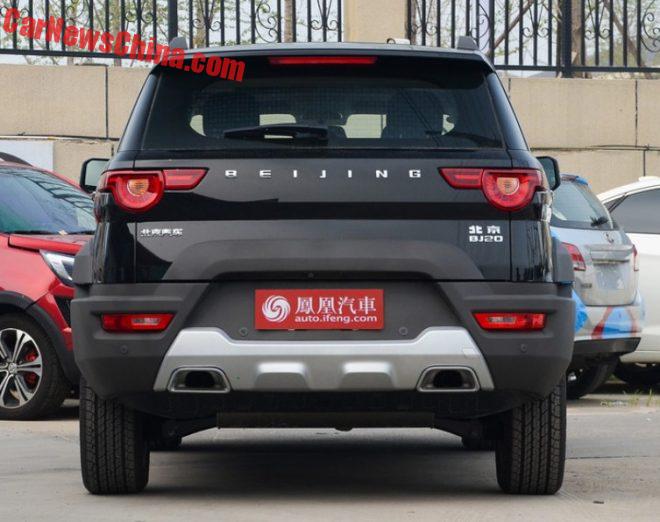 As it happens I am looking for a new car, and I am going to have a serious look at this BJ20. It has the craziness that I like, it has enough tech inside, and it is not very expensive. But 150 horsepower worries me, and my wife doesn't want to buy anything Chinese (she is Chinese).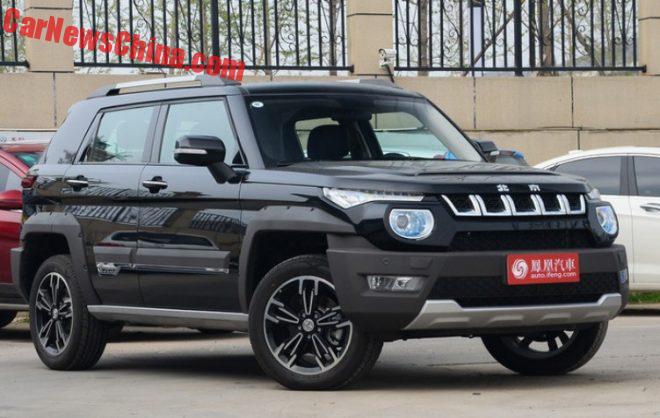 Anyway, I will visit a dealer nearby my home soon to check it out. More to come…