GM China has released the first images of the Buick GL8 Avenir, the top spec ultra luxurious variant of the new Buick GL8 MPV. The Avenir comes with a special grille, special paint, Avenir badges on the front doors, and an interior with loads of leather and wood. The Avenir name was also used for a not-too pretty 2015 concept car.
A very nice interior with leather seats and wood trim on the dash and doors. Steering wheels looks cheap and strangely out of place. Avenir badge on the dash in front of the passenger, just to the left of the air vent.
The GL8 used to be the typical airport taxi but families have started to buy them too, and GM had to make sure the new car looked sharp and fashionable. The GL8 will be launched on the Chinese car market on November 5. Price will range from about 300.000 to 400.000 yuan ($44.000 – 60.000).
There will be just one engine available: a 2.0 turbocharged four-cylinder petrol with 260 horses, mated to a six-speed automatic. Size: 5203/1878/1805, and wheelbase is 3088.
The GL8 is manufactured in China by the Shanghai-GM joint venture.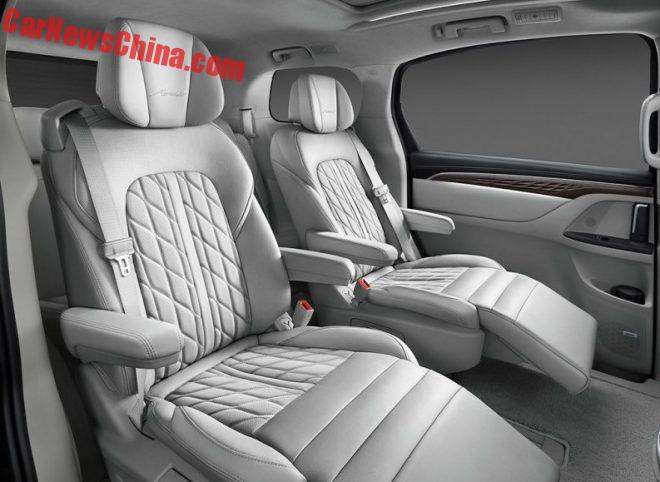 The Avenir name comes back again, on the headrests of the captain seats of the second row. More wood on the doors.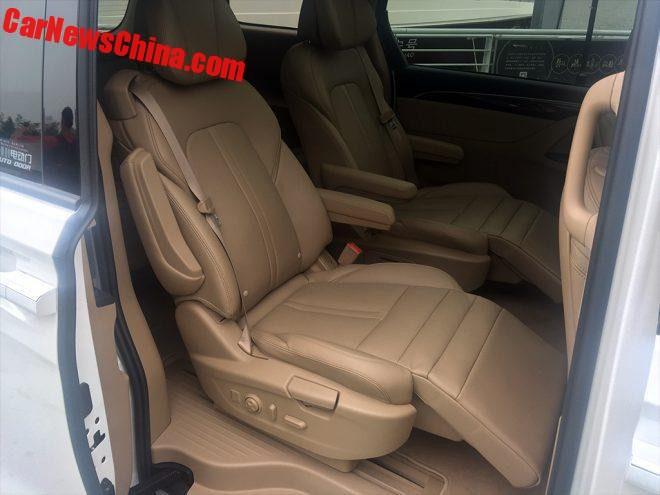 The low spec plebs version for comparison. No fancy white leather, but otherwise not much difference.