A man in the great city of Zhengzhou in China found out the hard way that fooling with the garbage men in not a good idea. The man was on his way to a restaurant to have dinner with some friends. He couldn't find a parking place for his Zotye Damai X5 and then parked it in front of a garbage station. Bad idea.
The garbage man were unable to get their garbage cars close enough to the station to dump their load, because the Zotye was in the way. They called the police who was unable to locate the owner, and apparently also unable to tow the vehicle away.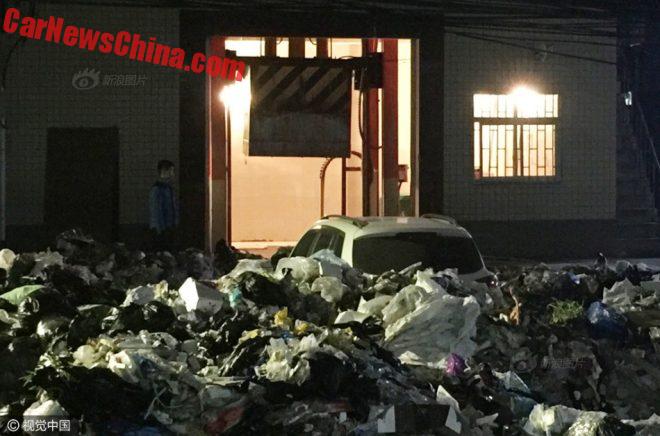 To teach the fault-parking criminal a lesson the garbage men decided to empty their trucks all around the Zotye, creating a huge barrier of waste. They did however not dump any stink on the car, which is kinda nice of them.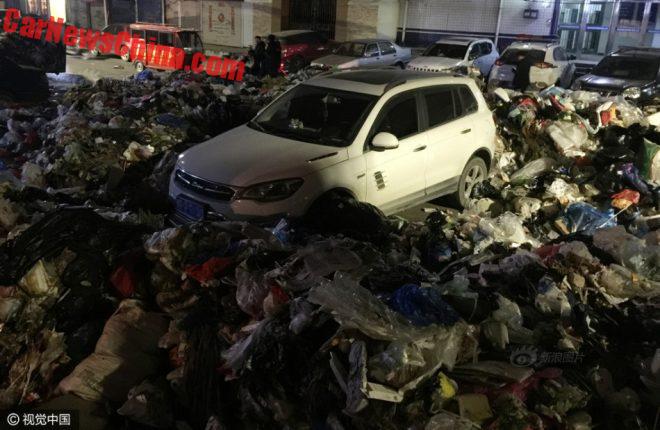 When the owner came back from his dinner he got really angry and there was some hustle and tussle. Police came again and the unfortunate soul was told he was responsible for getting the car out of the foul smelling heap. In the end he had to hired a forklift for 1400 yuan. The forklift got the car out and the man was on his way, likely to a car wash.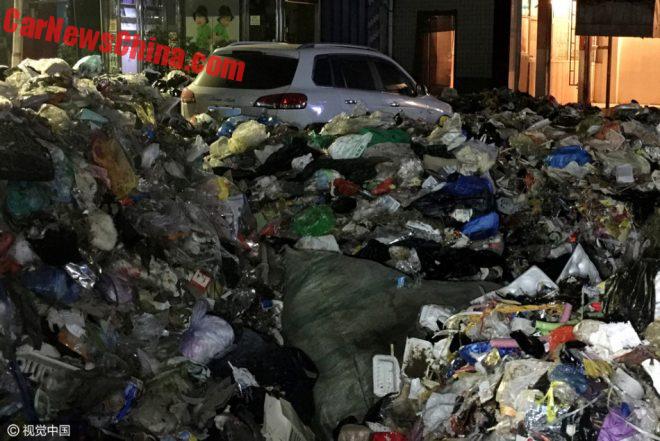 Lessons learned: 1. don't park you car in front of a garbage station. 2. Always leave a note with your phone number behind the window (most of Chinese drivers do just that, problems with parking are very common). 3. Garbage stinks.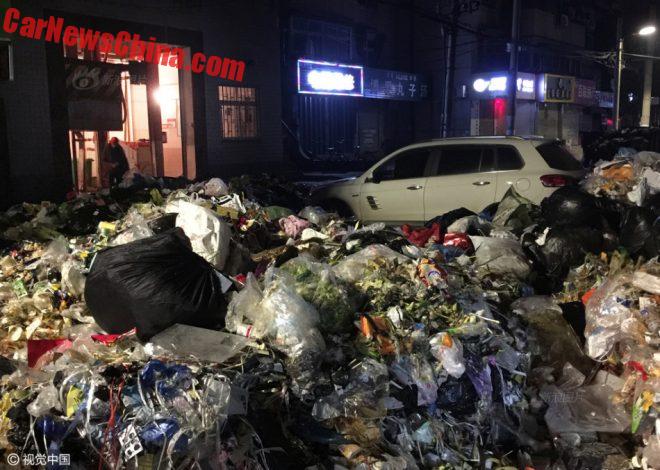 Is that a Zotye there?, behind that endless mountain of trash?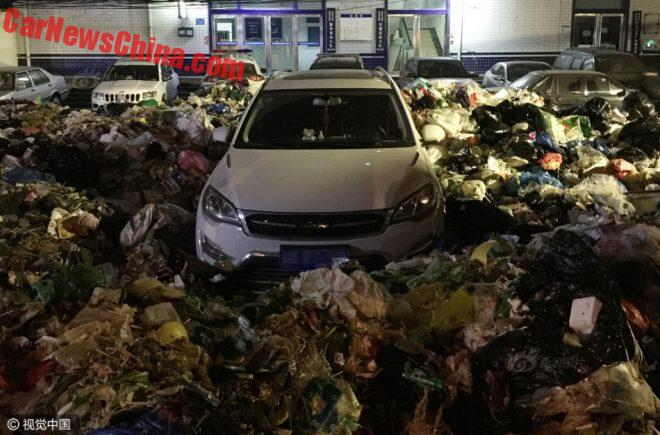 Yes. It is a Zotye indeed.