A very scary truck, Spotted in China late at night on the southern section of the Fifth Ring Road in Beijing by Reader Lao Wei, thank you for the pictures! The truck is transporting a shipping container but the container is too wide. It sticks out about 30 centimeters on the left side of the flat bed.
The container doesn't seem tied up to the truck, and it is not secured at all on the left side. When the truck needs to brake hard to make a evasive move the container might as well fall off. There is no light or 3M tape on the container, which makes the extra width almost invisible. A very dangerous situation.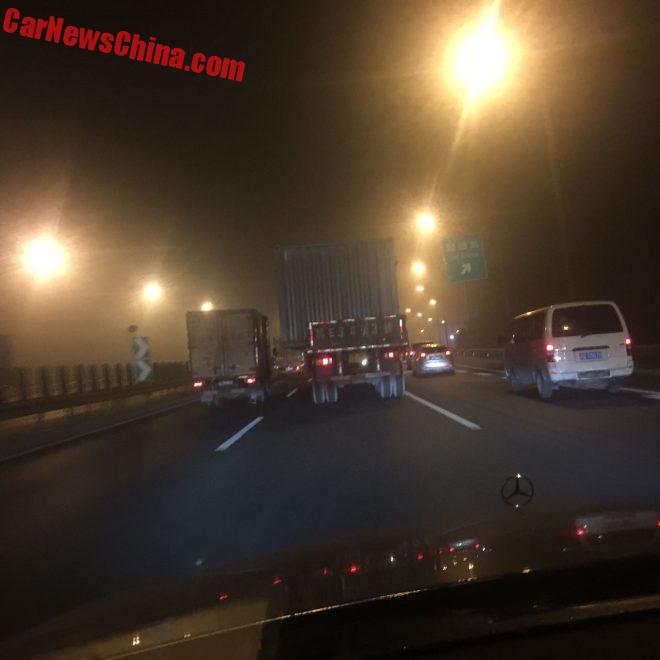 See how load bay of the smaller truck almost touches the container. A little bit closer and crash. Transporting containers in this way is officially forbidden in China but in reality nobody cars, especially not at night and far out of town.