Great Wall's Haval brand has been launching so many new SUVs and variants of SUVs and it now seems they finally lost it. On the Guangzhou Auto Show they debuted a car called the Haval H6. Earlier on we heard this car was the F6, of the new F-Series. Then we heard it was actually the Red Label version of the Haval H6 Coupe, or a Blue Label version of The Haval H6, or the new H6.
Not any of this seems true. The car was called H6. Not H6 Coupe. Not H6 Red or Blue. It had blue badges, indicating it is a Blue Label car. But of what?
The Haval H6 was on show as well. This is the recently refreshed 2017 model, wearing blue badges. We can thus say with some certainty that the new H6 is not the new H6 and not the H6 Blue Label.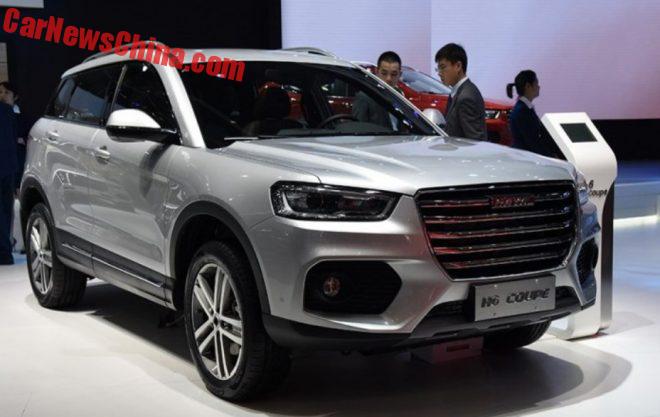 This is the H6 Coupe, wearing red badges. We can thus not say with certainty that the new H6 is not the Haval H6 Coupe Blue Label, which would mean the Haval Coupe, wearing red labels, would become the Haval Coupe Red Label. However, there is a problem with that assumption.
The Haval H6 Coupe is a more than just a more expensive and more luxurious variant of the H6, it is actually  a rather different car with some different engines.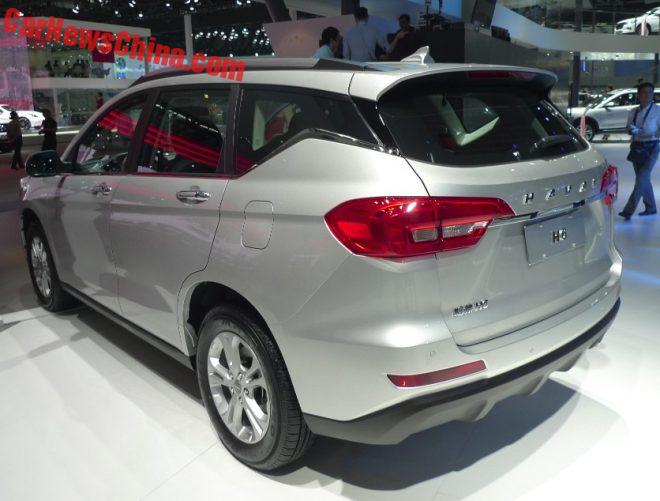 And the new H6 had the same wheelbase as the current H6, it was exactly the same inside, and it was powered by a 150hp 1.5 turbo that is also available in the current H6. So for all that matters it seems that this new H6 is closely related to the current H6, not to the H6 Coupe.
I then took the unprecedented step of going to a Haval staff person and ask. I found a friendly man in a neat suit. The conversation went like this:
Me: new car?
He: yes.
Me: what is it?
He: Haval H6.
Me: the new Haval H6?
He: no.
Me: another Haval H6?
He: yes, different.
Me: is it a concept car?
He: no, production car.
Me: H6 Blue Label?
He: No, we will launch that later. (!!!!)
Me: Is it a H6 Coupe?
He: No. The Coupe is over there. (he pointed at the H6 Coupe)
Me: then… What it is?
He: (laughing) Haval H6.
Chinese media doesn't seem to know it either. They call it everything as described above.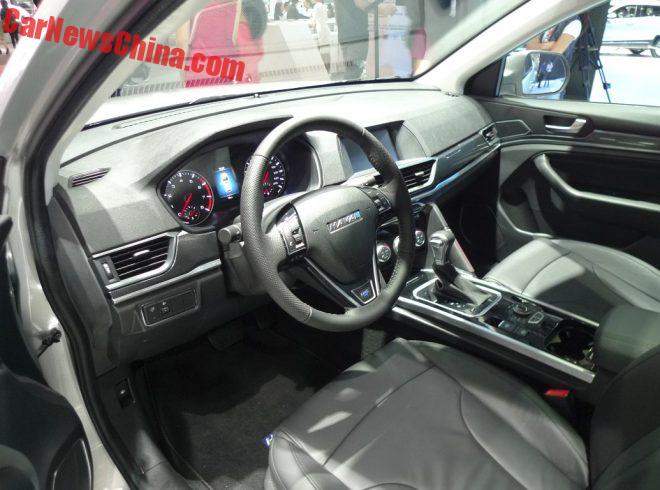 Same dash as in the H6.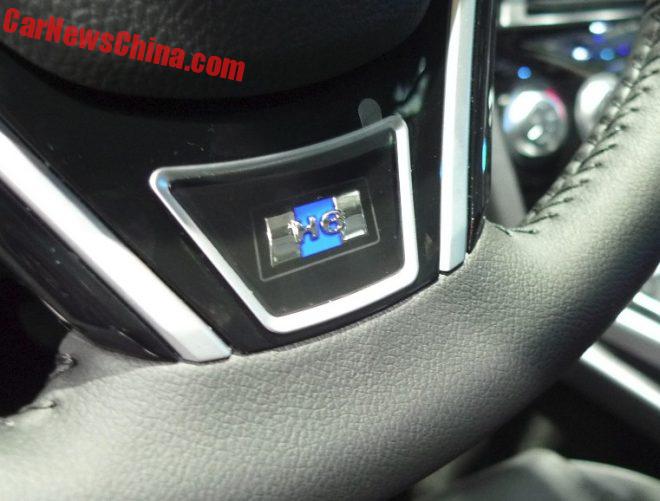 It has a blue label on the wheel like the Blue Label cars have, indicating it is indeed a Haval Blue Label, of some sort.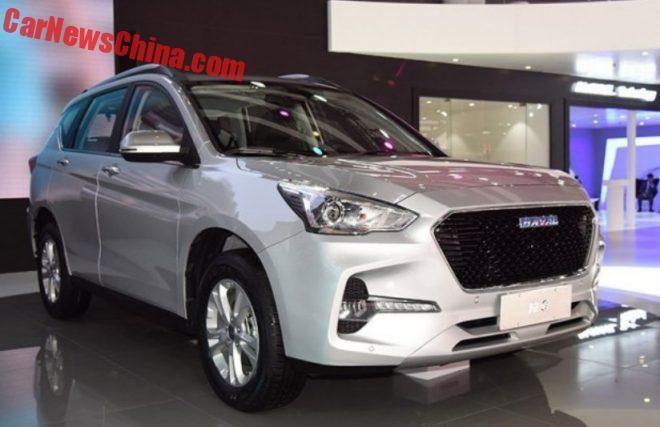 Saw it on stage later on. Looking sad and lonely. Is this H6 a stillborn baby or does it just need some extra time in the womb? We will see…