Chevrolet is aiming at senile car buyers to push up sales of their slow-selling almost-antique Lova RV hatchback-wagon thing. Meet the new… Lova RV-Mickey Edition, with a – between RV and Mickey.
This ain't some fuzzy dealer special or an after-market screw up, this is a real factory-special edition. It was 'developed' with Disney China but strangely there doesn't seem to be a connection with Shanghai Disneyland, which would have made some sense because the Lova RV is made in Shanghai by Shanghai-GM.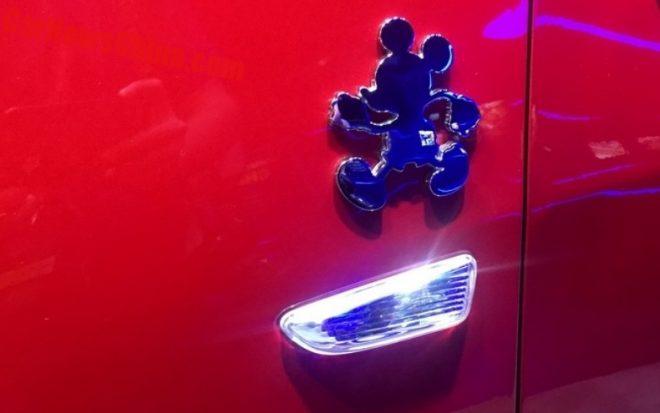 What makes the Mickey Edition the Mickey Edition? There we go: yellow mirrors, a Mickey Mouse logo on the bonnet in a black panel, a Mickey Mouse logo on the rear window, Mickey Mouse badge in the grille, a Mickey Mouse badge on the back, a Mickey Mouse logo on the front fender above the indicator light, Mickey Mouse seat covers, Mickey Mouse neck pillows, and a Mickey Mouse steering wheel cover.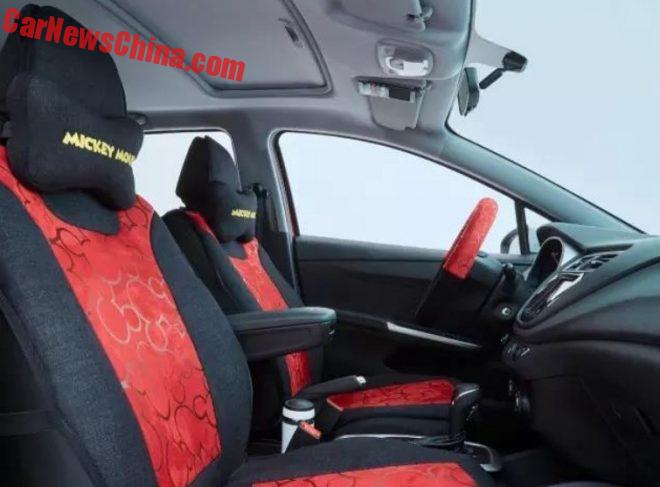 The senile are attracted to bright color schemes. Red over black = good. The seat covers look awfully cheap, and they are really just covers, the real seats are just underneath. Neck pillows look very comfortable. I am getting old…
The Mickey edition, not the Mickey Mouse Edition, is  powered by the same old sorry engine as the base car: a 1.5 petrol with 113hp and 141nm, mated to a five-speed manual or a four-speed (!!!) automatic, sending horses to the front wheels.
The Mickey Edition will be launched at Christmas, like it is some exotic present. Well, I bet most people who got this thing as a present would throw it away immediately.
Price hasn't been announced yet. The non-Mickey car starts 74.900 yuan and ends at 99.900 yuan.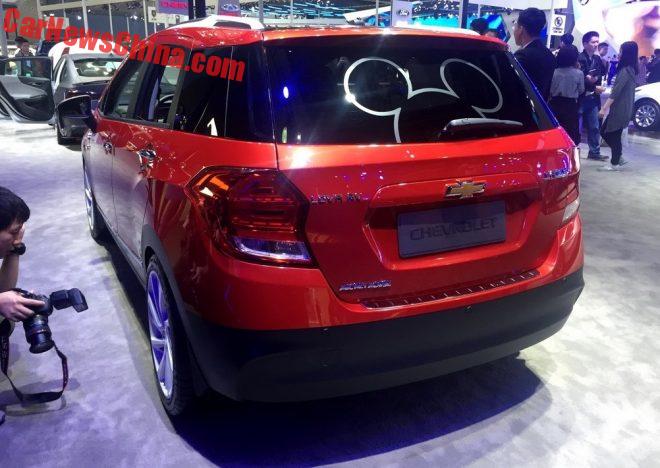 Mickey Mouse badge on the left-low corner of the hatch.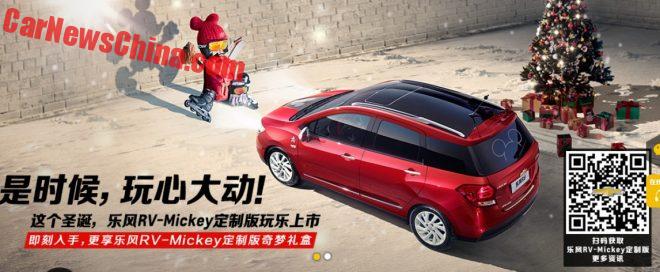 This image comes from Chevrolet's China website, showing a really freaky Mickey Mouse figure wearing a red hat, yellow goggles, and four-wheel inline skates. He looks like a serial killer.