A beautiful black Chevrolet Caprice Royale, Spotted in China on a car market in north Beijing. The long and low sedan was in perfect shape, almost like new really, with a paint as smooth as a desert night and chrome as shiny as a desert moon. It was completely original down until the alloys.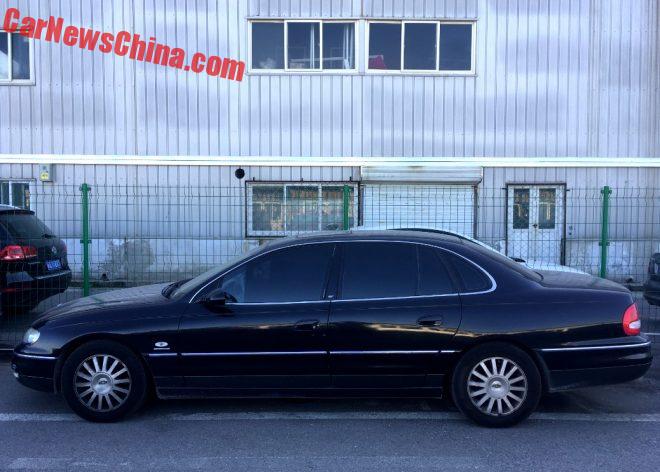 The Caprice Royale was the top-end variant of the fifth-generation Chevrolet Caprice, which was based on the second-generation Australian-made Holden Caprice/Statesman. It was only sold in Middle Eastern markets. Sales started in 1999 and lasted until 2005. In 2006 the sixth gen Caprice arrived, based on the third generation Holden Caprice/Statesman, again with a Royale top trim level.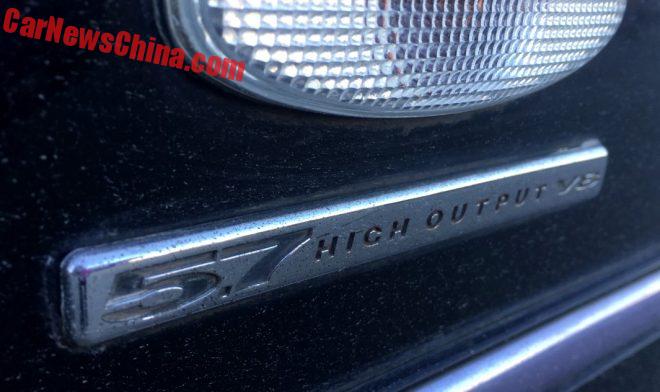 The 'desert-Caprice' was available with three engines: a 204hp 3.6 V6, a 229hp supercharged 3.6 V6, and the big bad 302hp 5.7 liter Gen III V8. The Royale was V8 only, as it should be with such as name. It was an enormous car; battleship sized:  5193/1847/1444, and wheelbase was 2939.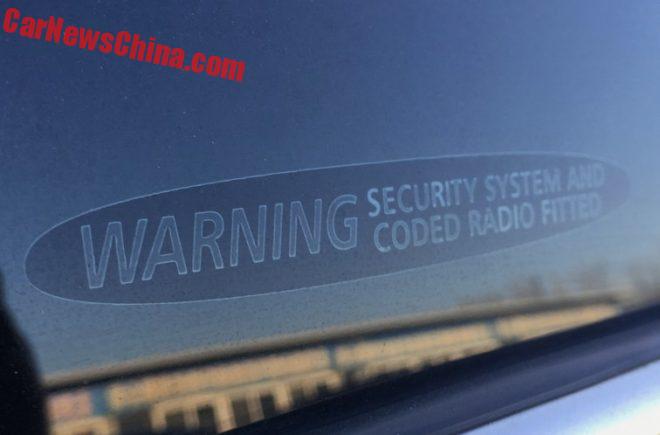 Do not touch the radio.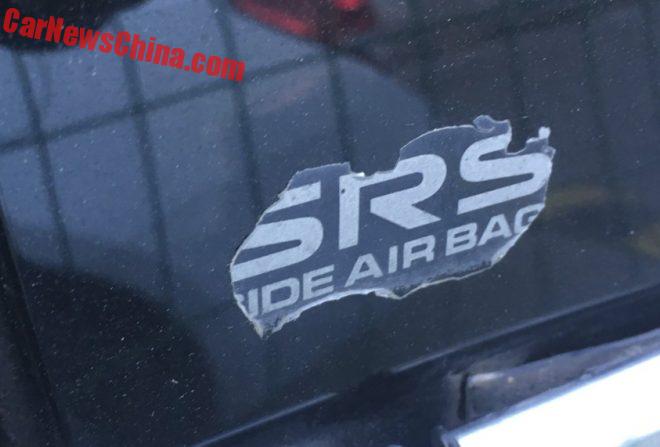 Let's hope the bags are in better shape than the stickers.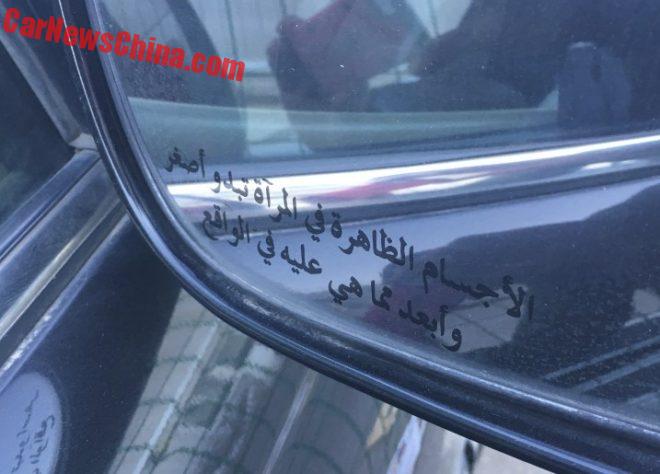 Arab writing engraved in the mirror. I assume it says "objects in the rear view mirror are closer than they appear". How this Middle-eastern spec Caprice Royale ended up in Beijing is unknown. It is likely an ex-embassy car. Happily, parts won't be very hard to find; the 2004-2005 China-only Buick Royaum was essentially the same car, although it was not available with the V8. So if the engine breaks down the owner has a problem.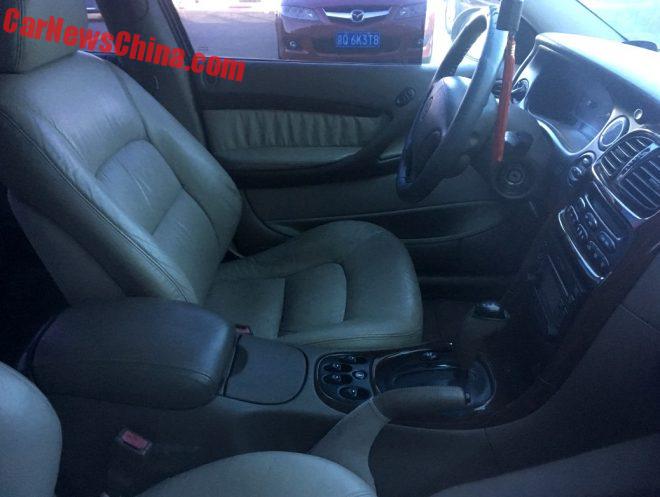 The interior was in good shape but the seats are slightly worn. Handbrake on the right side on the tunnel proves its Australian heritage. Radio CD player is original.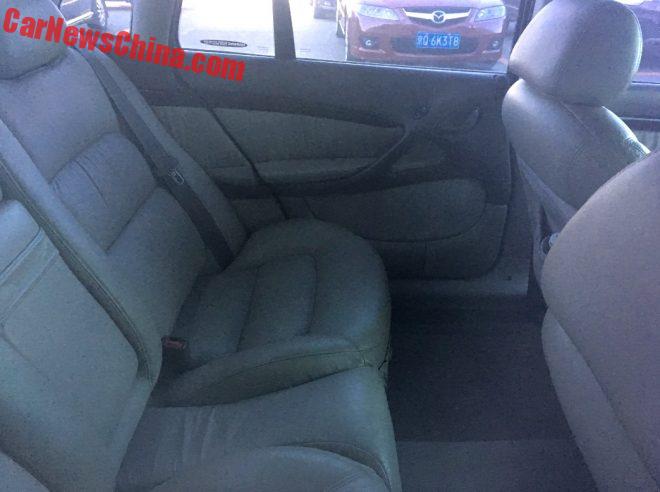 Rear bench looks pretty bad, it needs serious cleaning and repairs. What on earth have they done on it..?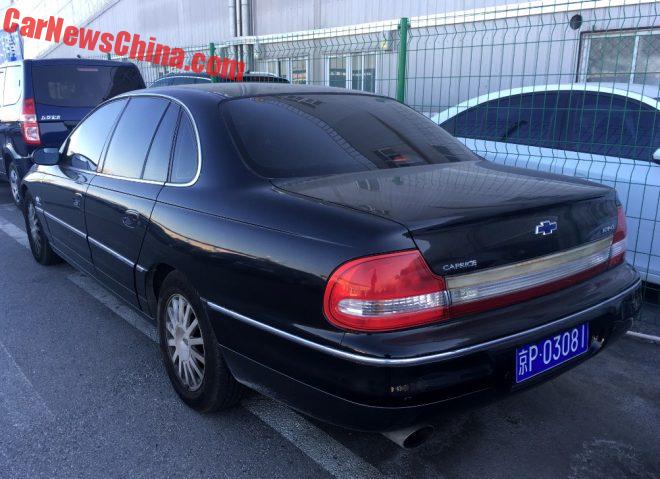 Happily, the outside is all fine, with a bright blue Chevrolet logo, almost as blue as the license plate.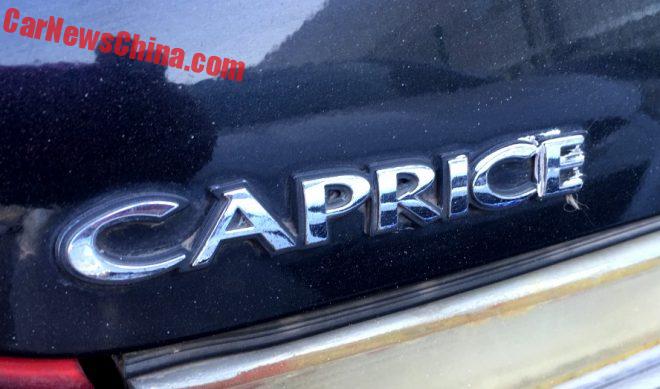 The Caprice Royale, traveled from Australia to the Middle East and ended up in Beijing. Probably the only one of its kind in the whole of China. May she ride a many desert miles more, and may her bench be fixed.