Very close! Not all went well yesterday during the unveiling of the Faraday Future FF91. The big hit of the night was supposed to be a stunt where Jia Yueting would ride the car on stage, stop on the right side, get out, chat a bit with his FF friends, and let the "auto valet" function park the car autonomously in the center of the stage. Nice idea but it went horribly wrong when the car drove on stage.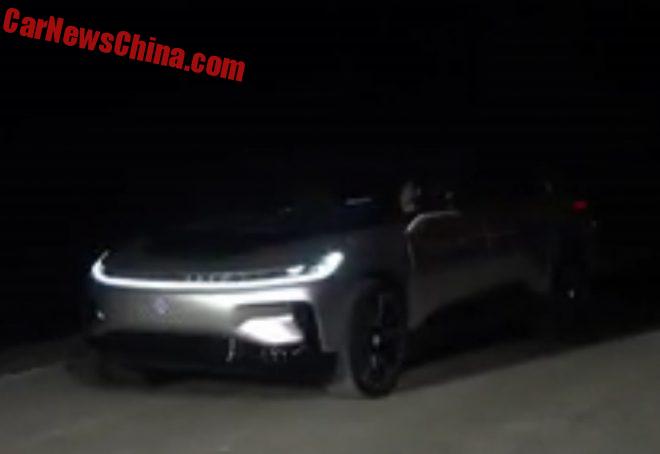 Cars comes on stage, everything well. But then…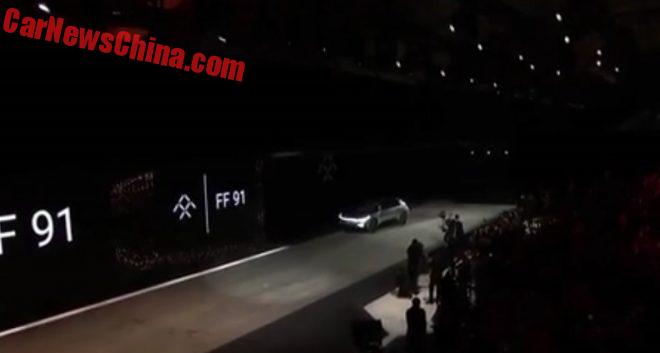 … it makes a sudden move to the right; to the wall.
Instead of staying on the right side of the white line it actually crossed the line and almost hit the wall. The car came to a stop and Jia got out but the valet function didn't work, likely because the vehicle was somehow stuck. Later on the media was allowed on stage to take photos but FF didn't move the vehicle to an easier location, indicating again that it couldn't move anymore. We don't know for sure whether Jia was driving or whether the car was in autonomous mode.
The move to the left immediately in the beginning of the movie. You can see the whole incident here from "56 (that's 56 minutes, not seconds, the entire show lasted 74 minutes).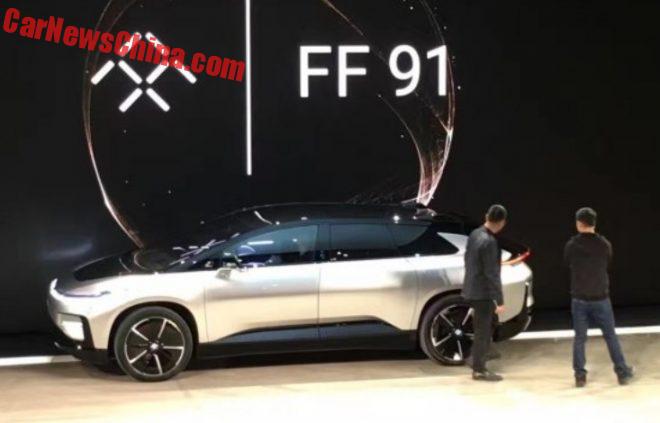 Jia inspecting the car. Most of it is on the wrong side of the line. It is also out of balance, with its right wheels standing on some kind of boulder.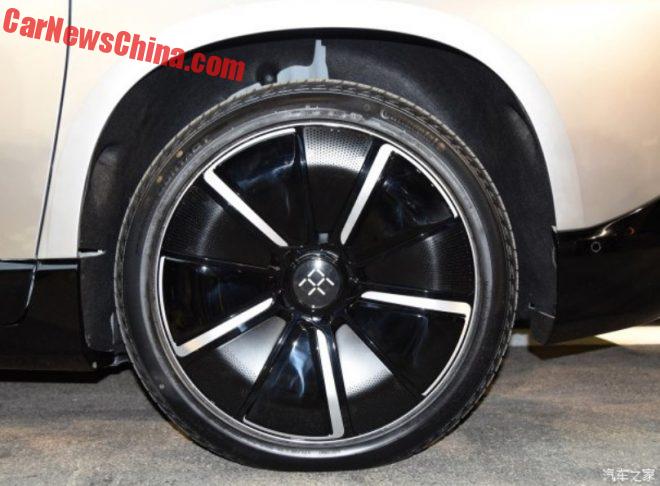 Weight on the left-rear right tire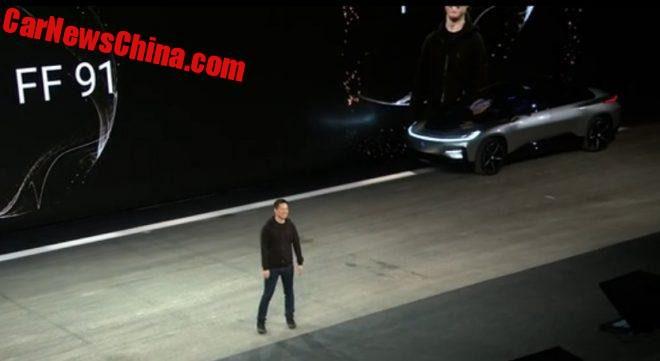 Jia had it speech in the center of the stage anyway. The car was supposed to be right behind him. But instead it ended up there on the right, almost against the wall.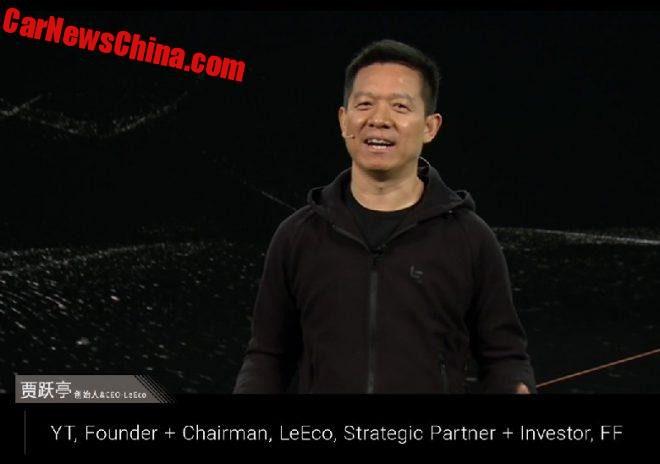 Jia was announced as YT and as YT Jia.
Jia is his last name so in Chinese it comes first. In English it naturally comes last. Yueting was shortened to YT. Very good, much easier. YT was titled as Founder + Chairman of LeEco and Strategic Partner + Investor in Farafy Future. That indeed is correct. LeEco hasn't invested a dollar in FF, it is a personal investment by YT. However, he borrowed the money for the investment by using his shares in LeEco as a collateral.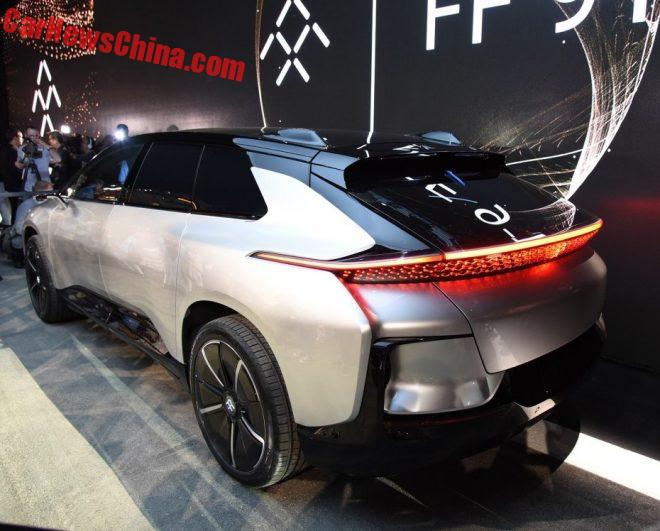 Well, we are happy Jia YT didn't crash the car completely. That would have been kind of embarrassing, right? And concept cars are very expensive…