The Guangzhou Auto GS7 SUV has been launched on the Detroit Auto Show. A true worldwide debut as the GS7 hasn't been shown in China yet. Guangzhou Auto has serious plans for export to the United States and the GS7 will spearhead the effort. They also dumped the Trumpchi brand name, which might be marketing-wise, but Donald won't be pleased…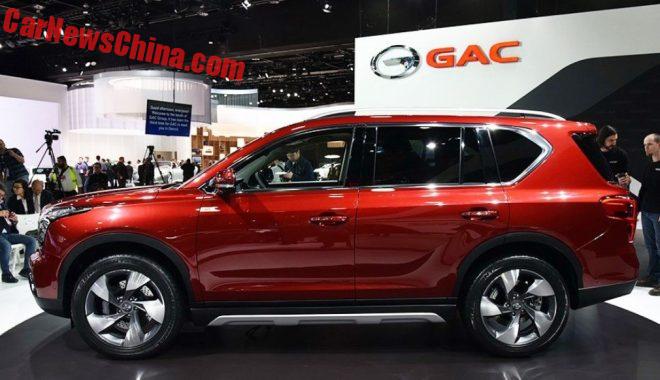 The GS7 the the short-wheelbase five-seat variant of the seven-seat Trumpchi GS8. It is 8 centimeter shorter than the GS8 but width and height are the same. Size: 4730/1910/1770, and wheelbase is 2720.
The engine is the same too: a 2.0 turbo four with 201hp and 300nm, mated to a six-speed automatic transmission. Power goes to all four wheels via a 4WD system called i4WD.
The GS7 will have its China-debut in April on the Shanghai Auto Show and it will hit the Chinese car market soon thereafter. Price will start around 155.000 yuan ($22.000).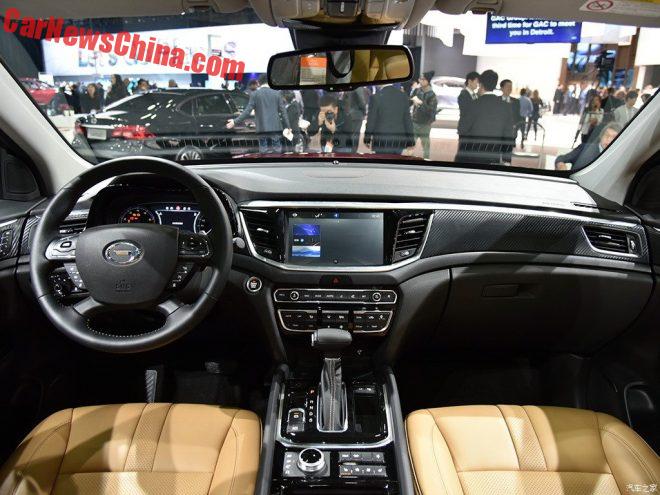 Interior is exactly the same as in the GS8 and that is not a bad thing because it looks rather good. Piano black panels on the tunnel and fake-carbon panels on the dashboard. The only dissonant, just as in the GS8, is the steering wheel which looks strangely old fashioned.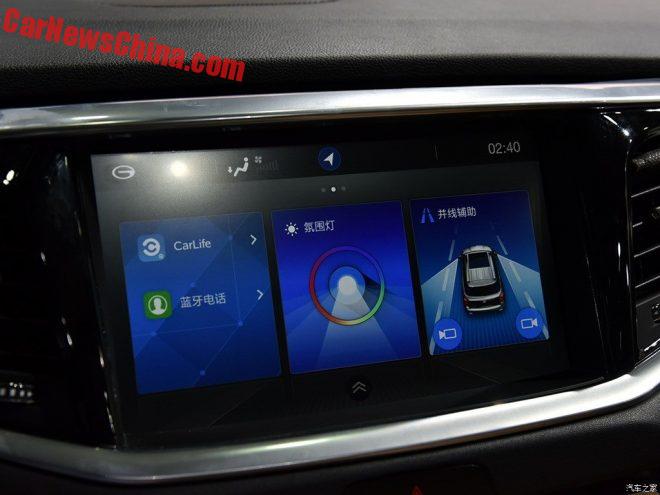 The infotainment system is called In-Joy and it features Baidu CarLife. The screen is 10.1 inch.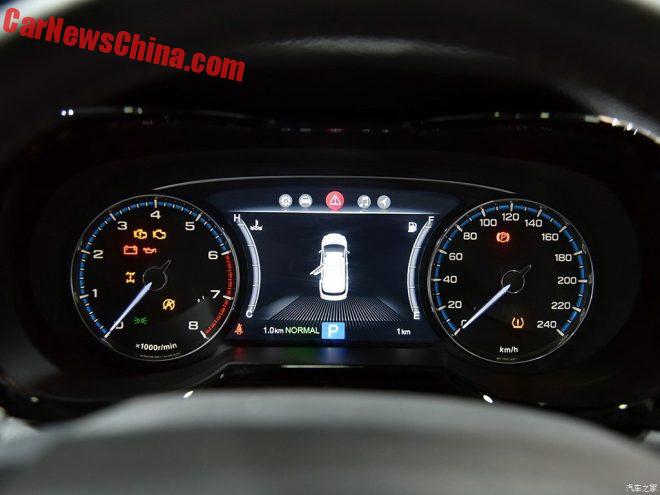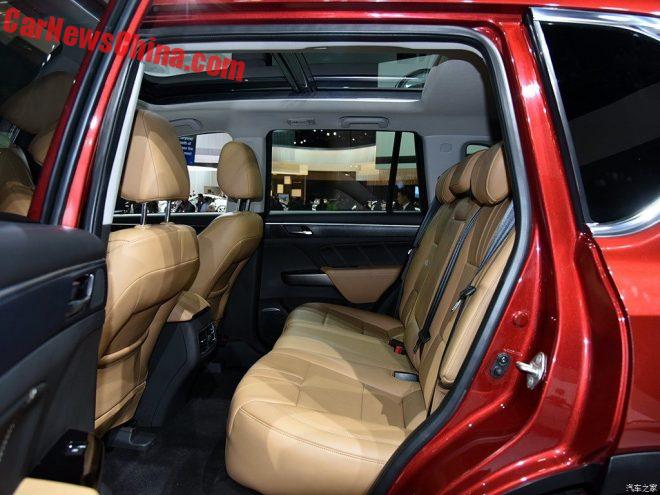 Beige leather seats, black carpets, and a giant panoramic sunroof.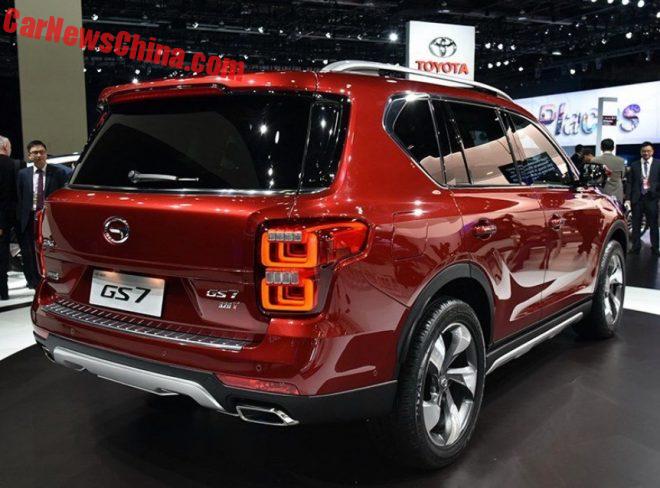 Rear lights are masterfully sculpted, it has proper roof rails that come in shiny, black wheel arches, and a gray skid pad with shiny pipe tips on each side.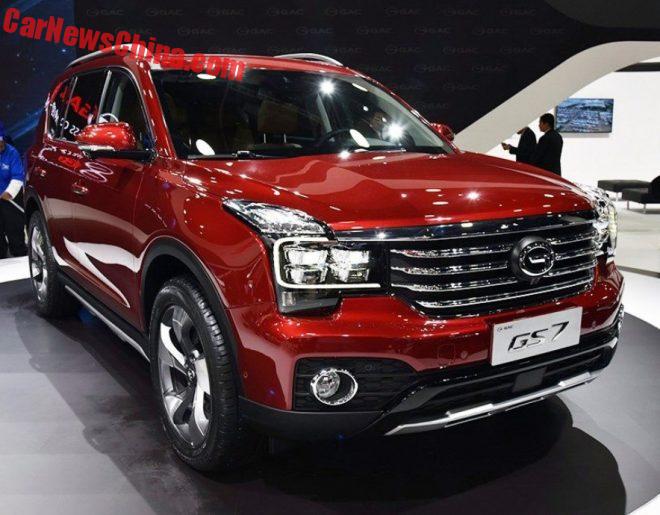 Are you in America? Would you buy this for around 22.000 dollars? Why? Why not? Please let us know in the comments below.